This Oil Tycoon is Not Considering a Job in Trump's Cabinet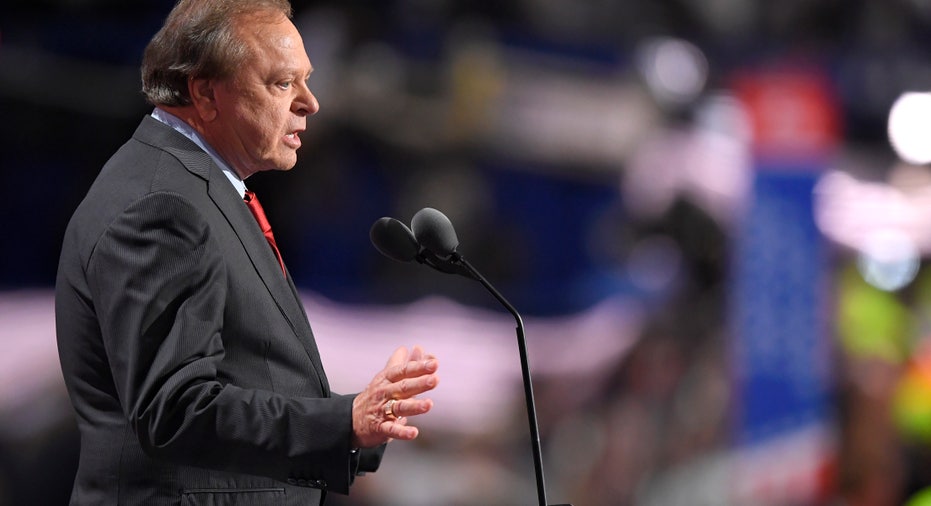 Oil tycoon Harold Hamm addressed rumors on Thursday that he was a contender for Energy Secretary in Donald Trump's Cabinet.
"Let's get this straight. I'm not a contender. I think I've been looked at as a possibility," Hamm said.
When asked to confirm by FOX Business Network's Trish Regan, he said:
"I am not considering the job. I'm going to do everything I can to make President Trump the most successful president ever. And certainly if I can do that from the sidelines, I am going to do everything I can."
Hamm added that he's happy working at his current job as CEO at Continental Resources—finding oil and gas in America.
"I'm very excited about the fact that we can get back from the brink of extinction and have a future here in America as oil and gas producers," he said.
Hamm also expressed optimism about the future of America's oil and gas industry under a Trump administration, explaining how the President-elect can keep jobs from leaving the country.
"One thing is back off on some of the regulations," he said. "It's very costly to operate here in America compared to Mexico for sure. So back off on some regulations… a lot of those are punitive in nature… and make it where companies can produce their goods right here in America. And certainly taxes… I think that'll be job number one as this administration goes forward."
Commenting on the price of oil, Hamm said he expects to see $60 per barrel by year's end. Oil closed Thursday up 3.3% at $51.06.