This new game show will pay off your student loan debt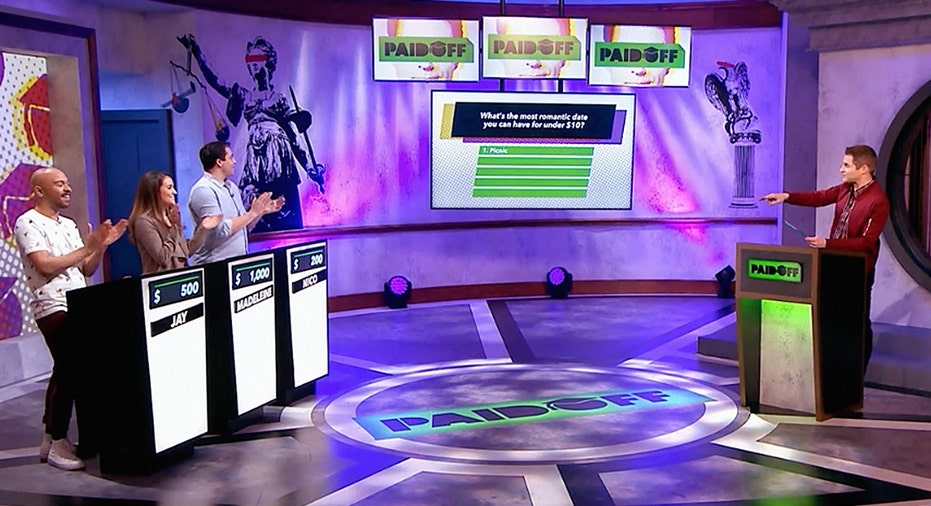 If you're one of the 44 million Americans carrying some of the estimated $1.3 trillion worth of student loan debt circulating around the U.S., you may be in luck.
On Tuesday, truTV is set debut a new game show called "Paid Off," which is being pegged as a classic trivia game show with a "Sallie Mae twist."
The 16-episode series hosted by comedian Michael Torpey will give three college debt-carrying contestants – who are mostly in their late 20s or early 30s – a chance to wipe away 100% of their loans. The show, however, would not specify how much debt they are willing to clear, but some contestants do have loans as high as $50,000, according to the Washington Post.
The show, which debuts Tuesday, said it will "test the depth of their degrees in a fun, fast paced trivia gameshow" style.
Leslie Goldman, senior vice president for original programming and development for truTV, said that she believes the show will resonate with the network's target demo of viewers as well.
"It speaks directly to our audience," Goldman told The Atlanta Journal-Constitution. "This debt is holding people back. It's keeping them from buying homes, getting married, having kids."
According to data compiled last year by the Federal Reserve Bank of New York, more than 16 million Americans owe $25,000 or more of student loan debt.