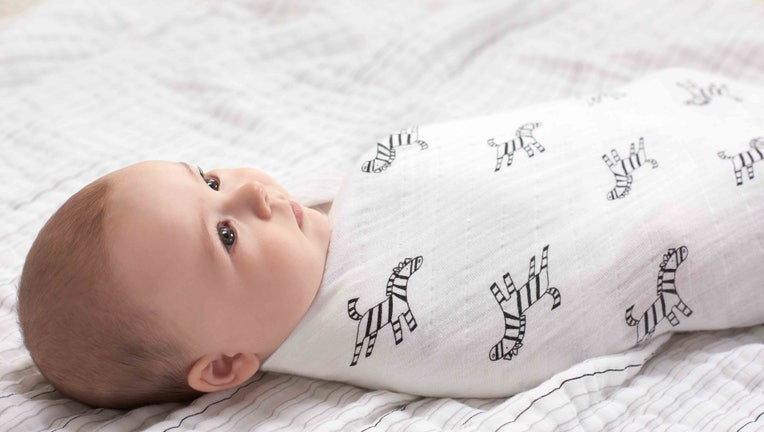 On July 23, 2013, Prince William and Duchess Catherine introduced their son Prince George to the world wrapped in a bird printed muslin swaddle blanket. Immediately, fans went hunting for where the blanket was from, placed 10,000 orders for the swaddle, crashed the website and put the brand on a global stage. Today, aden + anais is one of the most recognizable baby brands, featuring unique patterns on its products, and has won awards for its muslin swaddles (a swaddle is a blanket wrapped snuggly around a baby to mimic a mother's womb, and muslin is a type of open, gauzy weave).
It all started when Raegan Moya-Jones, a native of Australia living in New York, had her first child, a daughter named Anais in 2003. She went looking for muslin baby blankets in stores, but her efforts were futile. The idea to create muslin baby blankets was born out of a lack of them in the U.S. "And I couldn't believe that nobody had ever heard of them here in the States and so that was my a-ha moment, and I knew that everyone couldn't have it wrong" Moya-Jones tells FOXBusiness.com.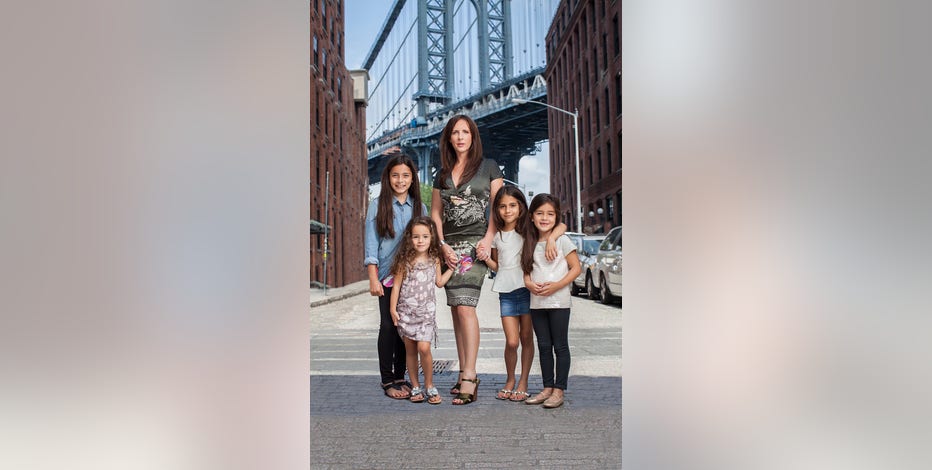 She says in Australia, parents would use multiple muslin blankets a day and predicted that American parents would find them useful as well. Once they hit the market, not only did U.S. parents start snatching up aden + anais blankets, but Moya-Jones saw that outside of Australia and the U.S., there was a strong global demand for the product. Aden + anais now retails in 68 countries, with the U.S. being the largest market.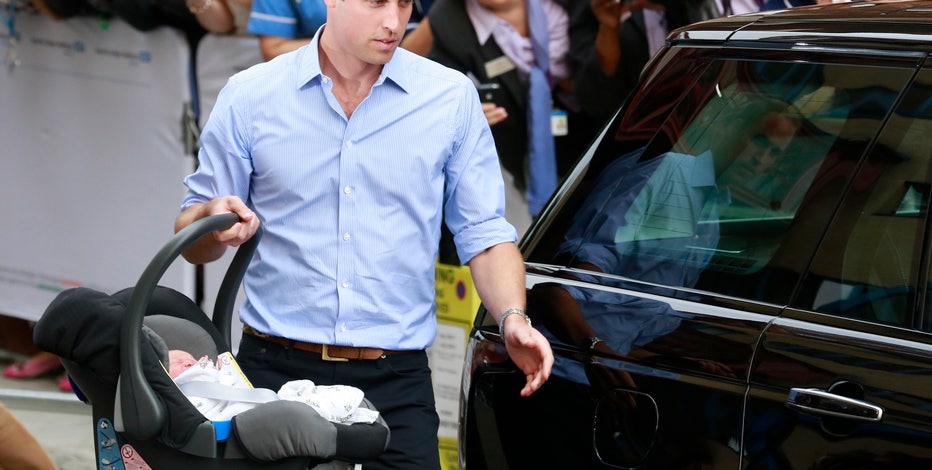 Moya-Jones and a friend founded the company in 2006 and named it after her daughter as well as her co-founder's son, Aden. She bought out her co-founder in 2007 to become the CEO and now employs 116 people globally out of their headquarters in Brooklyn, NY with additional offices in Tokyo, London, Toronto, Sydney and soon China. Previously, Moya-Jones worked for The Economist in sales for 10 years. "I had no experience in manufacturing or supply chain, but plenty of experience in sales" says Moya-Jones, a key quality for someone introducing a brand new product to consumers.
Now, celebrating its tenth anniversary, aden + anais to date has sold 20 million swaddles and in 2015 hit revenues of $65 million. After starting with just one line, the brand has expanded into three: aden + anais, which is sold out of specialty stores and high end department stores like Bloomingdale's (NYSE:M), aden by aden + anais, a mass specialty brand sold at stores like Target (NYSE:TGT) and Buy Buy Baby (NASDAQ:BBBY), and ideal baby, a more affordable line found at stores like Wal-Mart (NYSE:WMT).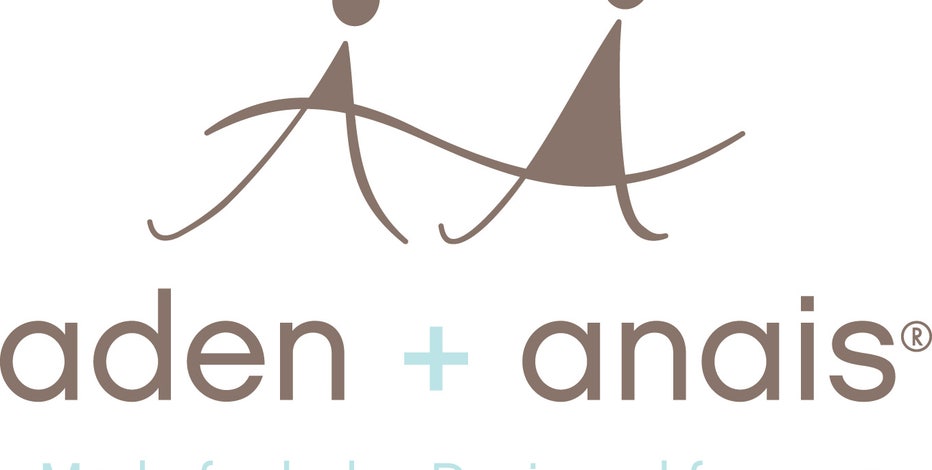 What has given the baby brand part of its appeal though is its impressive celebrity clientele. Just two weeks after hitting the market in 2006, actor Adam Sandler and his wife were photographed in Malibu Beach with their children and newborn baby wrapped in an aden + anais blanket. In the following weeks and years, the brand racked up numerous celebrity clients including singer Beyonce, reality television star Kourtney Kardashian and actress Kate Hudson, among many others. Even Facebook (NASDAQ:FB) founder and CEO Mark Zuckerberg is a fan of the product, notably posting pictures on Facebook of him and his daughter while she models an aden + anais bib. The brand's website includes a list of all the celebrities who have been spotted outfitting their little ones in aden + anais products.
Moya-Jones' biggest challenge though is keeping up with the booming global demand. "Our problem is not opportunity. It's that we're growing so fast, and it's trying to keep up with ourselves" she says. Indeed, according to Moya-Jones, aden + anais is growing at 20% year-over-year and predicts that within the next three years it will hit $150 million in revenue.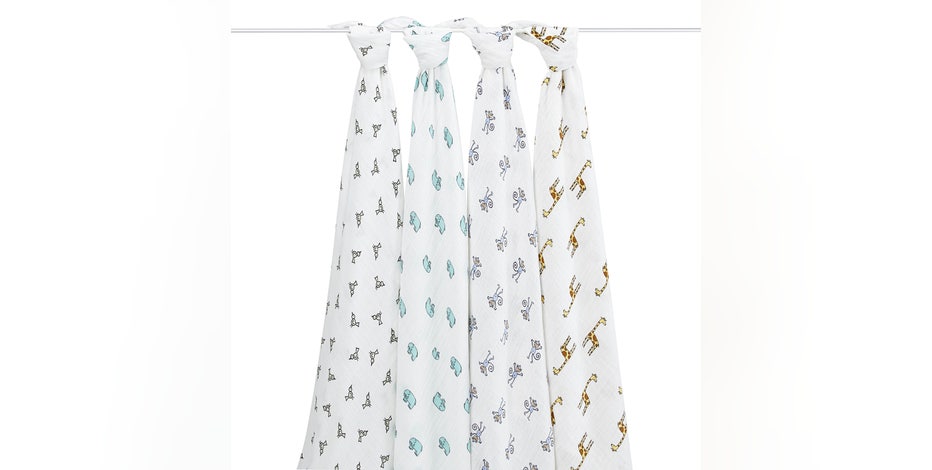 And that's Moya-Jones' goal: to build the brand so solidly that the next person who runs it can take it to the next level. "With the right machinery behind it, I have no doubt that aden + anais could become a half billion dollar brand" she says.
But Moya-Jones likely won't be overseeing that. She has no plans to take the company public under her leadership (but predicts that they could go public in the future). For now, she'll stick to her current role of building the brand's identity.