This is How Much Shoppers Don't Like the Chip Card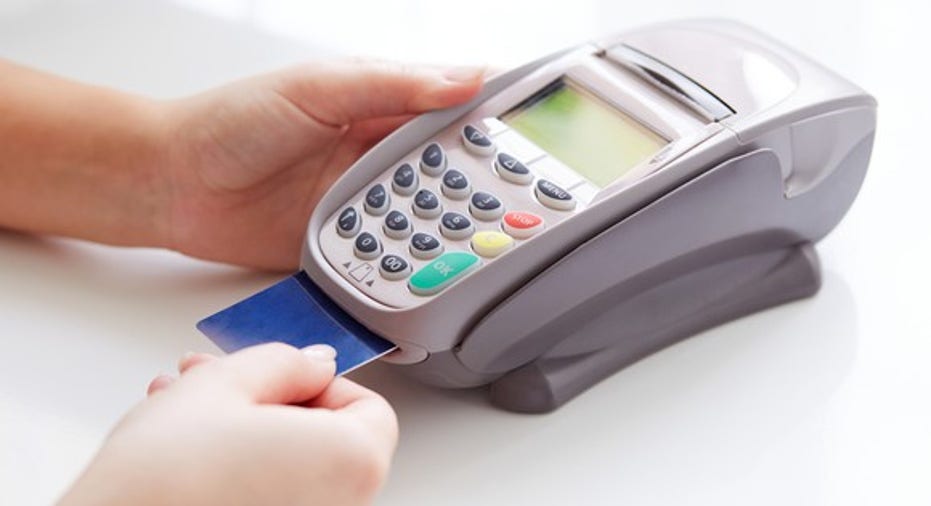 This year is the first that EMV, or chip credit cards, will be in the majority of Americans' wallets for the bustling holiday shopping season. But according to new research from payments company Cayan, shoppers are so frustrated with the slowness of the chip card that it may create hurdles for brick-and-mortar retailers. And with 34 million Americans already shopping for the holiday season, according to a report from CreditCards.com (NYSE:RATE), retailers should start paying close attention to this consumer concern now.
While the decision to implement chip-enabled cards was meant to make transactions more secure, it seems to have caused frustration more than anything else. According to Cayan, 83% of shoppers are confused about when and where to use chip cards.
This has the potential to affect retailers, with 20% of consumers saying that they would abandon a retailer if the chip card process took too long. And possibly millions of shoppers are going to transition their shopping to online platforms to avoid the chip card altogether. Cayan found that 80% of the coveted millennial demographic will plan to shop online more due to the chip card.
The slowness of chip card is also driving shoppers to use mobile pay options, especially among millennials. Cayan found that more than half of 18-34 year olds cited that slow chip cards will push them to mobile pay.
The latest holiday shopping report from PricewaterhouseCoopers (PWC) shows that retailers will increase the number of checkout options in stores, including tablet and self-checkout, which could alleviate checkout line congestion caused by chip card slowness. The PWC report notes that convenience is one of the defining factors of a successful holiday shopping season, with 90% of consumers shopping on Amazon (NASDAQ:AMZN) because of its easy one-click purchase model. Because it's so easy to shop from the retail giant, PWC found that 40% of consumers shop less frequently at other retail stores.
Other conveniences that shoppers (especially millennials) want this season are click-and-collect and curbside pickup.