This Guy Is Hoping to Change the $8 Billion Yogurt Industry
It has been less than a decade since Greek yogurt made its way onto supermarket shelves, making private companies like Chobani and Fage extremely profitable—especially now that Greek yogurt sales account for roughly half of the overall $8 billion dollar yogurt market.
But it's not just about going Greek—now one New York City based startup is hoping yogurt fans go "Icelandic" or what locals there called Skyr.
"So Skyr is a strained yogurt like Greek yogurt. It's in the same family tree of yogurts, it's just strained a little bit more or is a touch thicker—and as a result has more protein," Siggi Hilmarsson, Founder and CEO of Siggi's Dairy told FOXBusiness.com.
Hilmarsson moved from his native Iceland to the United States to study economics and business. He later starting working at Deloitte in management consulting.
"I was a very poor fit for that job, and I always knew I wanted to do something independently and the yogurt thing kind of hit me in a way," he adds.
Hilmarsson says he grew frustrated with American style yogurt that tasted like "chocolate cake," and contained more sugar than a can of Coca Cola.
"It's changing now, a lot of the bigger companies have adjusted their sugars but there is still a long way to go," he says. Siggi's yogurts have 25% to 50% less sugar than traditional American yogurt brands.
Big retailers like General Mills (NYSE:GIS)—which manufactures Yoplait and accounts for $2.8 billion dollars of the overall global yogurt market—are beginning to feel the heat. Yogurt sales for the food giant fell 15% in the U.S. last quarter.
The trend is going in the exact opposite direction for Siggi's and other Greek yogurts.
"We're up over 80% this past year, and this year alone, we added about 10,000 locations, so it has been kind of crazy," said Hilmarsson.
The company is also now in about 25,000 retail locations around the country and has signed a massive deal with Starbucks (NASDAQ:SBUX) to place its products in 7,000 of the coffee chain's stores.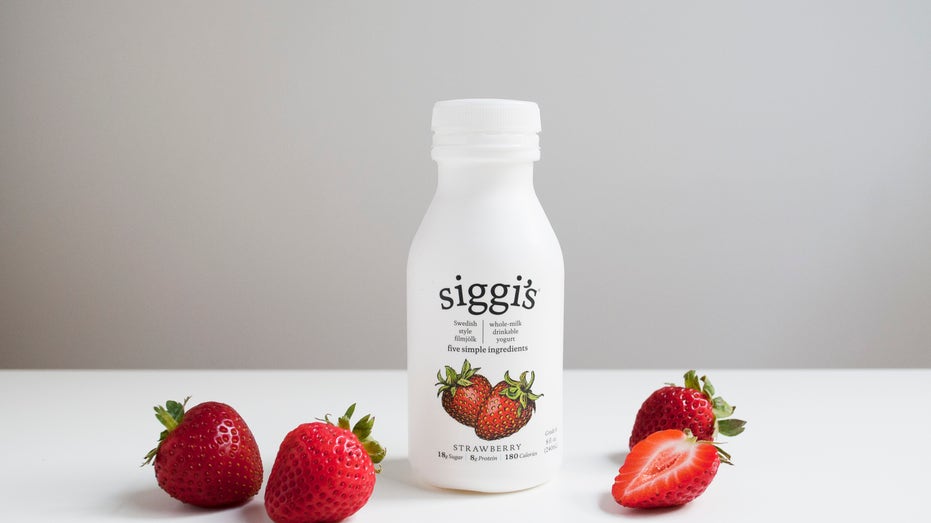 Overall yogurt sales in the U.S. are up from 6.2 billion in 2010 to 7.7 billion in 2015, according to statistics tracking site Statista. Yet, when compared to yogurt consumption in different countries, "it becomes clear that the U.S. yogurt market is still in its infancy," Statista said.
Siggi's Dairy hopes to grow along with the trend. It is trying to get its product out to the masses to avoid being pigeon-holed as a "health" food, confined solely to certain retailers.
"We can do more—certainly. We're trying to push the availability of the product and hopefully as we get bigger, we can work on our price points and do more promotion to reach a broader mass," Hilmarsson said.