A new FDA-approved flu treatment is coming after nearly 20 years
The Food and Drug Administration on Wednesday approved the first and only single-dose oral treatment in nearly 20 years to combat the flu.
The drug called Xofluza, which is manufactured by Genentech, a unit of Roche—that already produces Tamiflu—announced the FDA approval covers the treatment of acute, uncomplicated influenza, or flu, in people 12 years of age and older.
Genetech dubbed the approval as the first novel "proposed mechanism of action" to treat the flu in two decades. Sandra Horning, M.D., chief medical officer and head of Global Product Development for Genentech says the treatment works by significantly reducing the duration of flu symptoms within the 48 hours.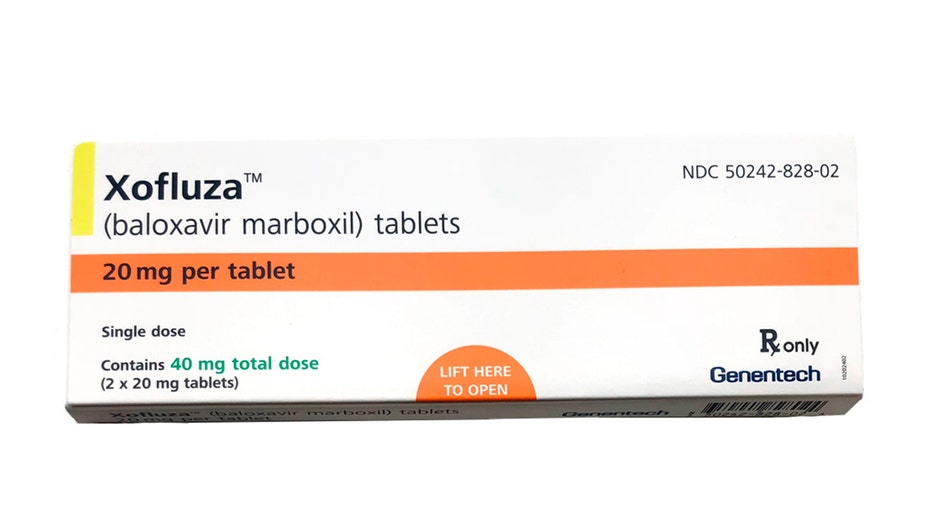 The announcement comes after last year's devastating flu season, that left more than 80,000 dead and more than 900,000 hospitalized, according to data from the Centers for Disease Control and Prevention. It also cost U.S. corporations an estimated $10 billion, as reported by FOX Business.
Dr. Anthony Fauci, director of the National Institute of Allergy and Infectious Disease, told FOX Business last year the reason for the massive outbreak—which was the worst since the 2009 swine flu pandemic—is because the virus had the dreaded H3N2 strain, which wasn't well-matched" with our current vaccines that were being distributed across the U.S.
Fauci urged the need for biotech companies to create a 'universal vaccine."
"With thousands of people getting the flu every year, and many people becoming seriously ill, having safe and effective treatment alternatives is critical. This novel drug provides an important, additional treatment option," FDA Commissioner Scott Gottlieb said in a statement on the approval of Xofluza.
The CDC recommends all Americans should get the flu shot by the end of October. Since 2010, the CDC estimates that the flu has resulted annually in as many as 35.6 million illnesses.
Xofluza warns that the treatment is not effective in treating any other infections other than influenza. Side effects include diarrhea, bronchitis, nausea, common cold symptoms and headaches.