These Entrepreneurs Will Transform Your Dorm Room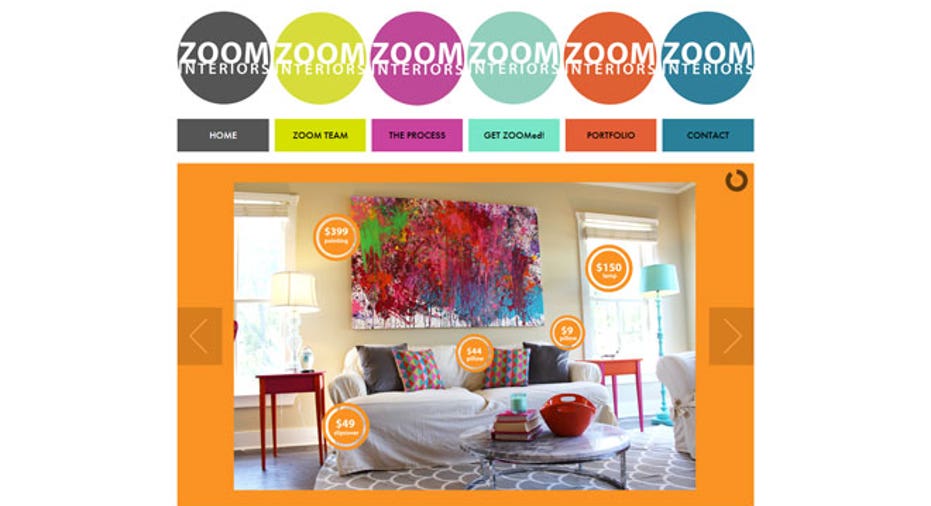 Back-to-school sales at retail stores aren't the only places college students are finding interior design inspiration for the dorms, they're also enlisting the help of professionals.
Students across the country are hiring interior designers to help transform their jail-cell like dorm rooms into a chic, decorative living space. And budding entrepreneurs are taking note of this trend.
Alumnae Lizzie Grover and Beatrice Fischel met Madeline Fraser, a current senior, in their first interior design studio class at the George Washington University in Washington, D.C. At a school where dreams of working on Capitol Hill are common, these students took advantage of an entirely different program.
"The [interior architecture and design] program at GW is very intense and covers a vast amount of material over a short period of time," Grover says. "It greatly prepared us for the real world and starting our own business."
And that is exactly what they did.
Fraser explains that while studying abroad in London last fall, the trio noticed a gap in the industry for fast and affordable interior design with a focus on college and young working professional living.  They decided to fill that void and created ZOOM Interiors.
"Working with small spaces is our forte," says Grover. "We have always helped our friends design their dorms and apartments, so turning it into a business seemed very logical."
The team used their time in London to find a web designer and finalize a business plan, utilizing tips and resources from the GW Business Plan competition they entered.
After returning to campus, the young entrepreneurs felt ready to launch the business as an LLC, and start developing the official ZOOMprocess.
"We did research, but more importantly we talked with family and friends," Fischel says. "Every person brings a new way of thinking, and every opinion gave us inspiration."
Revamping smaller spaces doesn't require a big budget. The founders say they can revamp a room by simply reorganizing furniture and adding new décor for about $200.
"Because most furniture in dorm rooms is existing, it's all about the creative add-ons," Fischel explains. "We like using push-pins to make collages on a wall with necklaces, hats, scarves, what have you."
Before launching a re-design, the designers begin with a survey to learn about a client's style and personality and then follow up with a free 15-minute consultation. The client is then charged a flat rate of $150 to receive their personalized "ZOOMboard," a collage that shows some initial decorating ideas.
A 15% service fee is included into the clients' budget and customers can choose to install the suggested pieces on their own or pay for the  "ZOOMteam Installation," which guarantees a one-day setup by ZOOM staff members.
The staff at ZOOM recently decorated a dorm room with a $3,000 budget, allowing for high-end furniture, throw pillows and bedding.  That is on top of the average $9,000 a student will pay for room and board, according to the College Board.
Students who don't have the budget to hire professionals don't have to settle for a dull living space. There are a variety of magazines and websites that offer chic and affordable decorating tips and some like dormify.com allow you to interact with a designer to get tips without the hefty price tag.