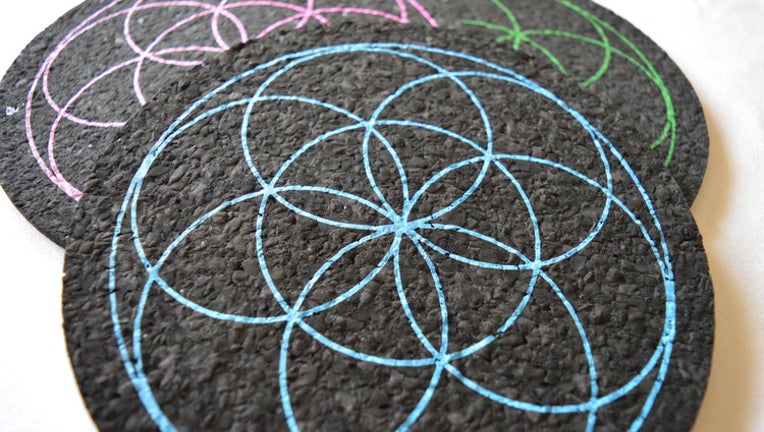 Each year, millions of tons of rubber fill America's already overcrowded landfills. But one husband and wife team has teamed up to create coasters out of recycled rubber.
EastCoasters, founded in 2014 by Jason and Kaitlyn Mailot, creates customizable recycled rubber coasters, mats and other products. According to a press release from the brand, if 1% of America's population purchased one set of coasters, this would keep 1.6 million pounds of rubber out of landfills.
The brand features a variety of products including gift baskets, doormats, and pet products.
To date, EastCoasters has upcycled approximately 20 tons of rubber.