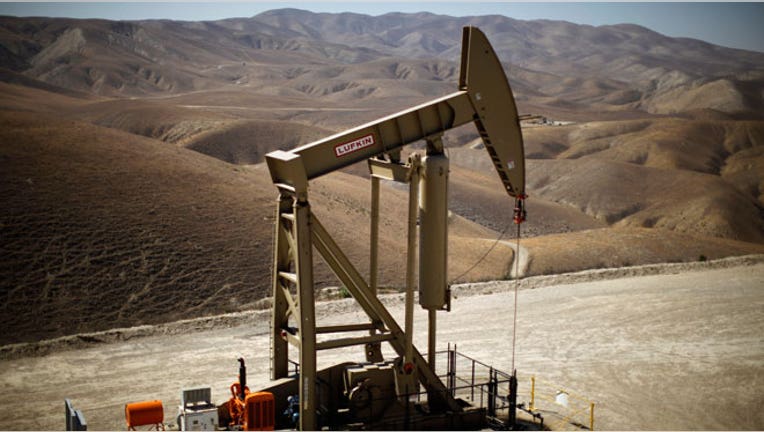 Some businesses have a reason to be very merry this Christmas, thanks to this bill. In fact there are at least three that come to my mind that will profit. Are you one of them?
President Obama signed the $1.8 trillion spending bill into law this month. For now, let's put aside the many downsides voiced by both parties, most importantly the potential $2 trillion increase in our national debt over the next twenty years. Congress is leaving that issue to the next president, whoever he or she may be, to deal with. Instead, let's look at the positives. Some businesses have a reason to be very merry this Christmas, thanks to this bill. In fact there are at least three that come to my mind that will profit. Are you one of them?
Do you sell oil and gas?
Because now, after 40 years, you can sell your products to just about anyone. A previous law barring the export of your products was enacted during a time of oil scarcity and rising prices. But today, there's an abundance of oil. And with prices falling, American energy producers have suffered. Now, oil producers can sell to more markets. Some of them, like Dan Eberhart, CEO of Canary LLC, look at this as their opportunity to fulfill their patriotic duty.
"This puts us in a strong position to counter foreign nations' aggression toward our allies because we are now able to present ourselves as an alternate and reliable supplier of crude," he said. Touching, I know.  But the reality is that this legislation allows oil producers to expand their revenues, potentially raise their prices and create more jobs.  You can't get any more American that, right?
Do you buy or sell capital equipment?
Finally, after many years of uncertainty, there is a permanent deduction when you buy equipment. You can immediately deduct up to $500,000 for your equipment purchases with phase-outs after you spend $2 million. You can also take 50% bonus depreciation for the next few years before this percentage decreases. You can plan out your purchases over the next few years without fear that this deduction, which after taking its tax effects into consideration, turns into a significant cost discount. And if you're in the business of selling capital equipment (even air conditioners too, thanks to a provision in the spending bill) you can tell your customers that the government is giving them a discount.
"I had one client tell me just this morning how he's been sweating it out because they spent $20+ million dollars on equipment purchases in 2015 not knowing for certain how much of that spend could be written off this year," said Paul Gevertzman, a tax partner at Anchin, Block & Anchin. "This bill takes the guesswork out of the equation. This certainty allows tax incentives to actually incentivize businesses to spend, rather than to simply provide a benefit to businesses post facto for what they've already done."
Are you located near Washington, DC.?
Sure, the traffic sucks.  But this is the price of prosperity! Whoever said that real estate is all about location, location, location was right on target. And if you're located in or around the nation's capital, you're going to see more profits, profits, profits.  According to the Washington Post:  "The legislation provides $557 million for a Department of Homeland Security campus in the District, $390 million toward an FBI campus, $154 million for improvements at Fort Meade, $150 million for Metro and $60 million for the Gaithersburg campus of the National Institute of Standards and Technology. Money for budget items largely spent in the Washington area is also up. Nearly $24 billion more has been included in the budget for defense, $2 billion more for the National Institutes of Health, $132 million more for the Office of Personnel Management (including $21 million devoted to cybersecurity), and $133 million more for the Food and Drug Administration."
Terry Clower, the deputy director of George Mason University's Center for Regional Analysis, confirms the impact. "The number of government-related jobs is rising again. Of the 67,000 jobs added in the Virginia area over the past year, 25,000 were in the 'professional services' industry, where most government contractors are." This must be the reason why it's so tough to get a table at any Outback Steakhouse within 20 miles of DC on a Saturday night.
Santa visited Washington early this year and for many businesses this means a very merry Christmas. And I'm happy for them.  But I'm still a deficit Grinch.  So for now, I'll wish them well, have a few more eggnogs and…wait for next year's elections.