The Skinny on Getting a Record Deal Today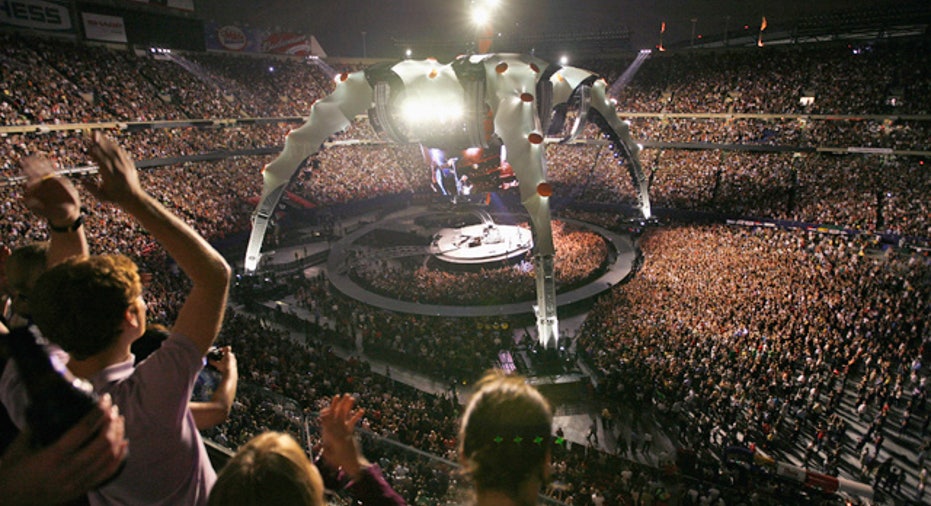 Fred Croshal is a veteran of the music industry. The founder and president of Croshal Entertainment Group and the former senior vice president of Maverick Records, Croshal started out in the industry more than 30 years ago when he took a job in a record store and "never looked back."
Running a company that has remained stable and profitable in an industry constantly in flux in today's digital era, Croshal said that the key to success is to "stay true to your vision, do not grow too quickly, and always keep a positive outlook." Croshal refers to his business as a "virtual label" that changes its services to cater to the artists who run the gamut from ingénue to seasoned professionals.
As for the future of music industry, Croshal isn't worried.
"Now we are seeing [the music industry] … referred to as the Wild Wild West, which is scary to some," said Croshal, "but not to us because we build flexible platforms for our artists."
FOXBUSINESS.COM: What does your current company specialize in?
Croshal: We offer a wide array of services in a couple areas. We offer management to the right artists and we offer marketing services with subcategories. We offer a team of outsourced professionals [that do everything] from managing the product to organizing the release. That is what I speak of in terms of a virtual label.
Over the past few years [we have] sold 4-million plus units that way. We've done this for Collective Soul, Jackson Brown, Smokey Robinson, The Doobie Brothers, several American Idol artists plus a lot of others such as Tommy Lee and Sinead O'Connor.
Some artists come to us [as] new artists. They've never done a photo shoot or a Web site. This is really about starting from scratch, so they can manage to move forward in their own careers. In our marketing services area, every different client has different needs. Each plan is tailored to that artists needs.
FOXBUSINESS.COM: How do artists find you?
Croshal: We don't advertise. Our business comes from referrals, attorneys, business managers and agents.
FOXBUSINESS.COM: So what is your advice to today's lesser-known musicians who'd like to get "discovered"?
Croshal: Some people will come to us with goals. "We would like a brand built up"…and their goal is to get signed. Every artist travels a different path to success, but the first thing that we do is listen to the music and see what the artist has or doesn't have, and do a full evaluation, and then it is all about working with them on their vision or their plan. Some new artists may think they are a lot further along in the world than they really are, and we have to have real conversations with them.
FOXBUSINESS.COM: What has the expansion of digital technology done for or to the music business?
Croshal: The technology helped the business, but at the same time anyone can make a record now so what you have is a really, really diluted ocean. You have to try and formulate a plan that gives [artists] a path to be best recognized. It's not like we take every client. We really believe in the quality versus quantity.
FOXBUSINESS.COM: What's your prediction on the future for the music industry as a whole?
Croshal: Is the virtual label the answer? No. It is an option and an alternative for the right artist, but it is not for every artist. The beauty of the industry evolving is that it can be many different things. If you strike a deal independently or strike a deal with a major retailer,  it's not going to be any one given way anymore. I think there is no one answer. It will evolve and change.
FOXBUSINESS.COM: How is your company doing in this economy?
Croshal: As of October 1st , we started our eighth year.  Every year that we have been open has been our biggest year. [Our success] is a willingness to change.  We surpassed 2009 [earnings] as a company 4 months ago.
FOXBUSINESS.COM: Will music sales continue to decline?
Croshal: If you look at how music is consumed, I would say the opposite. It is consumed on more levels than it has ever been. It is up to the representatives of the music to find the revenue streams. There are many different avenues that now have to be maximized upon. It could be music placement within film and TV within ad agencies. It could be within in a game. If you are willing to look hard enough to find those opportunities than I would make the argument that it is a thriving business.