The New College Education? A Fusion One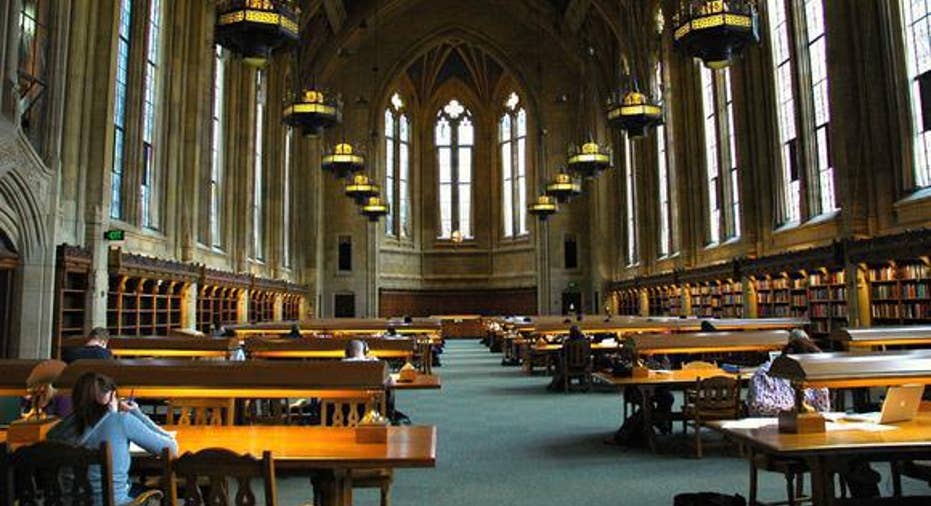 As the national college acceptance deadline day approaches (May 1), millions of high school seniors will make the decision of where to spend the next four years of their life. Most say college is the best four years of someone's life, but they're also the most important years when it comes to preparing for a career.
With college costs soaring, many are questioning the return on investment (ROI) of a traditional liberal arts education. However, the President of Bentley University just outside of Boston, Gloria Cordes Larson believes that combining a liberal arts education with technical skills, creating a fusion education, is the new model for education.
She spoke with FOXBusiness.com about the benefits of a fusion education.
1. What is a fusion education?
---
The fusion education is one that combines both liberal arts learning and technical skills. Larson describes it as "the full integration of business disciplines with the arts and sciences."
When it comes to getting a job, she says that a fusion education should be seen as matching one's passion with marketplace value. One example she touted was a recent graduate who did a double major combining liberal studies with economics/finance, leading to a job working in a business development role at a solar power company.
Larson also notes that college graduates need to enter the workforce with hard and soft skills. For example, a hard skill being if you can read a balance sheet and soft skills being analytical capabilities and presentation skills.
The combination of hard and soft skills and fields of study are ultimately what employers want. "Employers are looking for how students are putting the whole package together" says Larson.
2. Internships are more valuable than you think
---
It's hard to get a first job without having at least one internship on your resume. In fact, some people are going so far as to say that the internship is the new first job.
"If you don't have a robust internship program today, you're really cheating students out of a key opportunity" says Larson.
And Larson notes that while traditional liberal arts colleges continue to fervently promote a liberal arts education, they are also bringing in strong internship programs.
3. The value of a mentor
---
Larson says that increasingly employers want incoming job candidates to have mentorship experience.
She notes that Bentley heavily promotes undergraduate students doing faculty research. "This leads to life long levels of satisfaction in the workplace because you had a mentor" says Larson.
Having a mentor in college is "tied into a broader package of experiences" that make up one's college career says Larson.