The Nasdaq Biotech Index Rules the Roost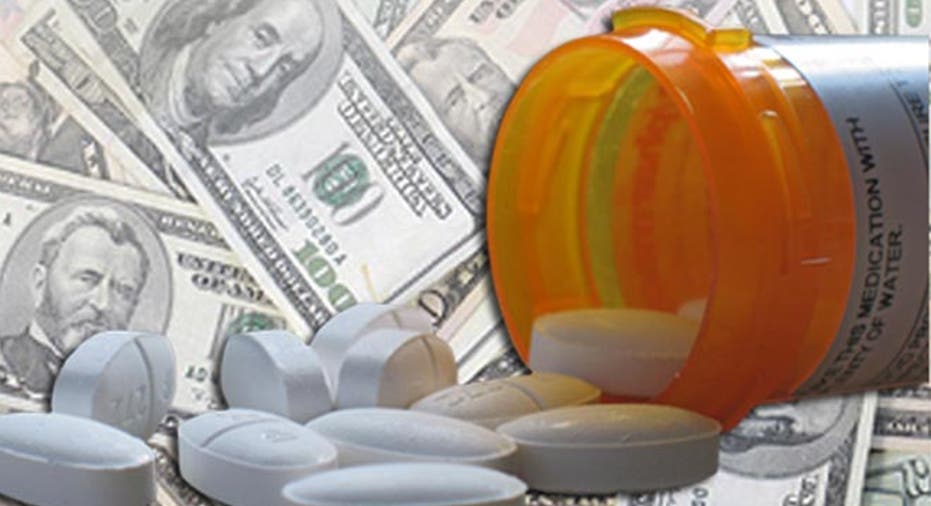 Times are a-changin'… and you only need to look at how the age expectancy of men and women continues to climb year after year. This has undoubtedly led to an increase in demand for additional and better-improved drugs to combat the ills of the day.
For proof of that concept, take a look at biotech companies and their recent stock-market performance.
Since the last bear market reared its ugly head in October of 2007 and reversed course in March of 2009, health care has been the leading S&P 500 sector for five consecutive years. During that time, the Nasdaq Biotech Index (NBI) has increased more than a whopping 520%.
To give some perspective, the NBI is up over 16% YTD, while the Dow Jones Industrial Average is down nearly 8%. Over the same time period, the S&P 500 is in the red as well, down about 5%, while the Nasdaq Composite is sporting a gain of about 1.5%.
The NBI, which commenced on November 1, 1993, currently consists of 144 securities. The index is reconstituted each year in December and the number of securities will change at each evaluation.
The NBI is widely composed of product-driven companies that have marketed drugs. The performance of the index leans toward more established companies and is mostly comprised of said companies, even though the name suggests otherwise.
Some of the large-cap players in the group include Amgen (NASDAQ:AMGN), Celgene (NASDAQ:CELG), Gilead Sciences (NASDAQ:GILD), Regeneron (NASDAQ:REGN) and Vertex Pharms (NASDAQ:VRTX).
"While the large-cap companies are certainly maturing, our projections suggest that each will continue to have strong fundamentals, and most will continue to be solid growth stocks for the next several years," Cowen said.
Still, don't forget some of the smaller companies in the index have been of particular interest to investors thus far in 2015, as they have generated very sharp stock gains. Many have reported favorable news over the year. Those companies include Exelixis (NASDAQ:EXEL), Ultragenyx (NASDAQ:RARE), Neurocrine Biosciences (NASDAQ:NBIX), Immunogen (NASDAQ:IMGN) and Lexicon Pharms (NASDAQ:LXRX).
A Deep Dive into the Small Caps
Exelixis, which has risen more than a whopping 310% so far this year, announced positive top-line results from the METEOR trial, a phase 3 trial of its cabozantinib drug in patients with metastatic renal cell carcinoma whose disease progressed following treatment with an inhibitor.
In July, METEOR met its primary endpoint, statistically significantly extending progression-free survival vs everolimus, a commonly used drug.
Ultragenyx , which went public this past July, announced on September 1 the presentation of open-label data from five infants with cardiomyopathy due to long-chain fatty acid oxidation disorders treated with triheptanoin (UX007). The study found there was improvement in a measure of cardiac function after treatment.
Neurocrine Biosciences'(NASDAQ: NBIX) stock got a great boost earlier in the year after it announced its NBI-77860 drug had been granted orphan drug status  (a designation given to rare diseases)  by the FDA for the treatment of congenital adrenal hyperplasia, a disease that affects approximately 20,000-30,000 people in the U.S.
Immunogen, which develops novel anticancer therapeutics, reported on May 30 that its mirvetuximab soravtansine (IMGN853) drug demonstrated notable single agent activity for patients with platinum-resistant ovarian cancer.
And Lexicon Pharms has announced that its telotristat etiprate drug, which has received Fast Track (facilitates the development, and expedites the review, of drugs which treat a serious or life-threatening condition and fill an unmet medical need) and Orphan Drug designation from the FDA, is in development for the treatment of carcinoid syndrome in cancer patients whose symptoms are not adequately controlled with the current standard of care.
A Forecast for the Future
With a forecast for strong fundamentals from the large caps and promising pipelines from the smaller players in the space, analysts have high hopes for the sector over the long term.
"The biotechnology sector continues its strong performance as companies have delivered strong top and bottom line growth in addition to engaging in many acquisitive activities which have aided the sector's performance," Dave Gedeon, VP, Head of R&D, Nasdaq Indexes said.
Gedeon continued by saying in the last two years, the surge in biotech IPOs hitting the market has contributed to the NBI's growth.
With this substantial run higher, some might wonder if it's time to take a pause from investing in biotechs and the NBI as the risk may have overcome the reward. But Cowen said while the trends are sometimes hard to detect and then quantify, the pricing in biopharma has gone up, which allows for more franchises and increased opportunities for revenue.
"We think it quite possible that the patient size of biopharmaceutical markets could be increasing, broader health care coverage and an increasing Medicare population may be tailwinds to demand that are underappreciated," notes Cowen.
Ultimately, there will likely always be demand for biotechs as the population lives longer and newer and more technologically-advanced drugs are essential. And the NBI could continue to have a strong run until a "bubble" emerges.