The Group Coupon Conundrum for Small Business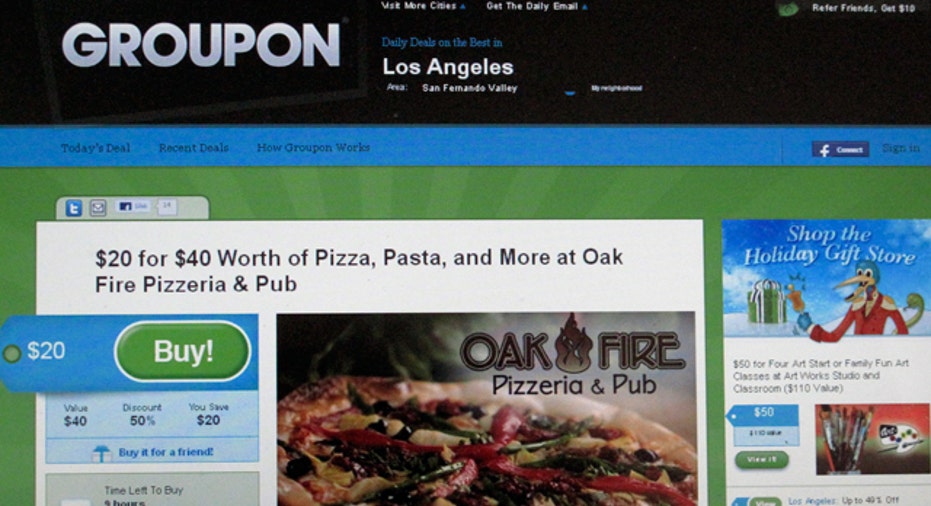 Bargain-hungry consumers continue to gobble up daily deal offerings, but the cost of getting new clients in the door at a heavily discounted price may not be the right financial choice for every small business.
Groupon, the leader of the daily deal site, claimed to have 83.1 million subscribers in 43 countries last summer, proving the reach of group couponing is expansive, but the rewards for business owners are not always there.
Before offering a daily deal, experts advise small businesses evaluate their target customer base to make sure they are flexible enough to work within possible constraints of a deal and their product. Matt Levy, owner of The Levy's Unique New York!, a personalized  sightseeing company, said buyers of his Groupon deal had a hard time working within the specific timeframes of his tours.
"There was a tremendous amount of confusion and complications [about the deal]," said Levy.
Levy said he turned a profit on the deal and it helped raise the company's profile, but the time it took to explain the stipulations of the deal were painstaking. Another pitfall of Groupon for Levy was the amount of repeat customers. He said that the amount was less than average because there are so many deals in New York City.
"Grouponing is a fad, and it's on its way out because there are only a finite amount of deals possible and a finite amount of businesses interested," he said. "There is already a backlash."
Asi Texeira, owner of Mahina Massage in Somerville, Mass., used group couponing service Trubates to offer a deal, and said while her experience with the company was positive, the nature of the deal and the "aftermath" of redeeming them was challenging.
Texeira warns other small business owners to be clear about any limitations with group coupons. Texeira runs a one-man show and felt the pressure when customers rushed to redeem their vouchers right before the expiration date. The influx at the end of the deal forced her to fit new clients into her schedule at the last minute for a very reduced rate.
"I can't do it again right now because the return wasn't there for me," said Texeira. "I did this because I wanted my business to grow, but now I have this attitude that it's almost like selling yourself short. You don't want to sell yourself short when you have a good product because the product needs to stand on its own two feet to survive."
While the appeal of these daily deals is just that, deals, it's important small businesses price their promotion correctly. Ray Pugsley, co-owner of Potomac River Running Store in Reston, Va., suggested small businesses make sure "you are not going to come into the experience with a real loss."
"It worked out real well for us, and our retention has been good," said Pugsley. "We had conversations with the Groupon representative, and we choose a price point for our Groupon that would be what the average person would be spending in our store anyway."
Pugsley experienced a positive cash flow and an increased customer base after running his deal, but he advised other business owners map out the numbers before offering a deal. His team looked at the average ticket and compared it with the average profit margin. "Understand the economics of the Groupon piece of the deal," he said, and added that his risk was minimized by really crunching the numbers.
"[Deals] attract new people in your store, but it becomes counter productive if you do not staff up properly," said Pugsley. "Make sure you are staffing up the first couple days and the last weekend of the deal."
Sheila Garrison, managing partner at Hiatus Spa + Retreat in Dallas, was an early user of Groupon and negotiated a good rate because she used the service only two weeks after it launched in Dallas. Garrison wanted to increase foot traffic with the deal and get voucher users to sign up for memberships after receiving treatments. She said the deal increased memberships by 18%
She advised business owners that the split in Groupon's rate is still negotiable. She also offered additional deals to the Groupon offering, which also increased profits at the spa.
"Some people don't realize the response they are going to get. You have to make sure the deal you are putting out there is something you can handle," advised Garrison. "I tailor the offer to my business needs. If you and your team are not prepared, it can send you into a tailspin."