The Fifty Shades of Your Small Business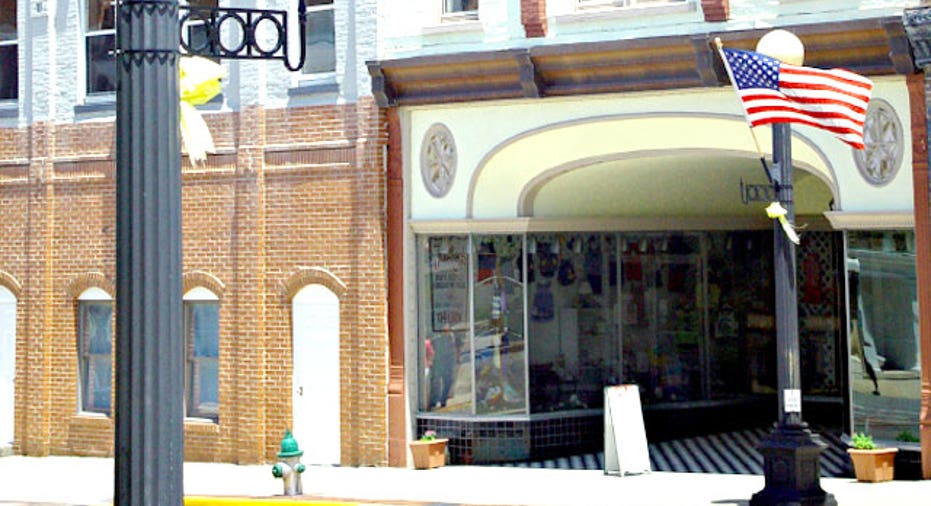 The erotic novel-turned-film Fifty Shades of Grey has taken the country by storm, raking in close to $100 million in its first week. Part of the allure of this book and film is its sexual nature and the elements of attraction. Entrepreneurs can incorporate some elements of human attraction into their businesses in order to grow.
Here are five tips for making your business sexier.
1. Appeal to Women
In most households, women are the decision makers when it comes to spending, whether it is on food and other necessities or family entertainment. Being able to attract shoppers who happen to be young and single, moms, or mothers-to-be is key to the success of many companies. At the same time, female entrepreneurship continues to grow, and thousands of women across the country are opening up small businesses.  Fortunately, there is much assistance available to women entrepreneurs, including loan programs designed to spur female entrepreneurship.  Additionally, organizations such as the SBA, have resources available such as the Office of Women's Business Ownership and a network of nearly 100 Women's Business Centers across the country.
2. Speak a Foreign Language
Americans are enchanted by foreign accents, often finding them irresistible. Likewise, in today's global economy and in country that is becoming more diverse every day, it is important to have information available in languages other than English. When my company, Biz2Credit, began offering a Spanish language platform, there was an immediate impact on the bottom line. Besides Spanish, the number of people who speak Chinese, Hindi, Korean, Arabic, Russian and Tagalog are significantly on the rise.
3. Show Them the Money
Even if we don't like to admit it, people find wealth attractive. Business owners who want to expand their companies and boost their profits need to demonstrate a track record of revenue and profitability in order to attract the capital needed for growth. Maintaining good cash flow, cutting unnecessary costs, keeping atop of accounts receivable will help improve your credit scores and make you a more desirable borrower. When that is the case, it becomes easier to get money at reasonable interest rates in shorter periods of time.
4. Be Social
Although I am not recommending sending risqué messages via email in the way that Christian Grey does in Fifty Shades of Grey, I do advise using social media to communicate. Today young people are more likely to see your brand on Instagram and Twitter via a cell phone or tablet than on network TV. Positive reviews on Facebook can cause customers to flock to your door. (Conversely, bad reviews on a social media site can be problematic.) The key is to stay on top of what's being said about your company. When someone publicly compliments you, thank them quickly. If someone gripes about an experience they've had with your firm, reach out to them quickly to see if you can make things right in order to regain their trust. While there is no cost to using many of the most popular social media channels, it does require an investment of time and attention. Hiring a PR firm or a freelance social media expert might be a wise choice, but obviously there will be costs involved.
5. Keep Abreast of Trends
Everyone likes to be around people who are "in the know." Keep track of trends in your industry and what your main competitors are doing. If they are in business, they must be doing something right. Learn from their successes and their mistakes. Further, be sure to keep pace with technology. Software programs such as QuickBooks and Excel have revolutionized the way small business owners keep track of their finances. There are new apps developed every day that might be able to make your company more efficient.  At the very least, have a web presence. You can create a decent website at Wix.com or Go Daddy at little to no cost. It surprises me how many small companies do not have a presence on the web. In an age of constant technological advances in the finance industry, there are still many banks and other lenders who do not offer online loan applications. They are losing market share to those who use technology to make the process quicker and more streamlined than ever before.
With all of these tips, keep your brand identity in mind. If you brand is fun and playful, you can take more risks and even be more risqué in your marketing. This is true for the restaurant and hospitality industry, but obviously less so for construction companies or funeral homes. Know your audience and set out to determine what will make your business more attractive to it.
Rohit Arora is co-founder and CEO of Biz2Credit
, an online resource that connects 1.6 million small business owners with 1,300+ lenders, credit rating agencies and service providers such as CPAs and attorneys.  Since 2007, Biz2Credit has secured more than $1.2 billion in funding for thousands of small businesses across the U.S.  Follow Rohit on Twitter @biz2credit and on Facebook https://www.facebook.com/biz2credit
.