The cloud deploys efficiency to USO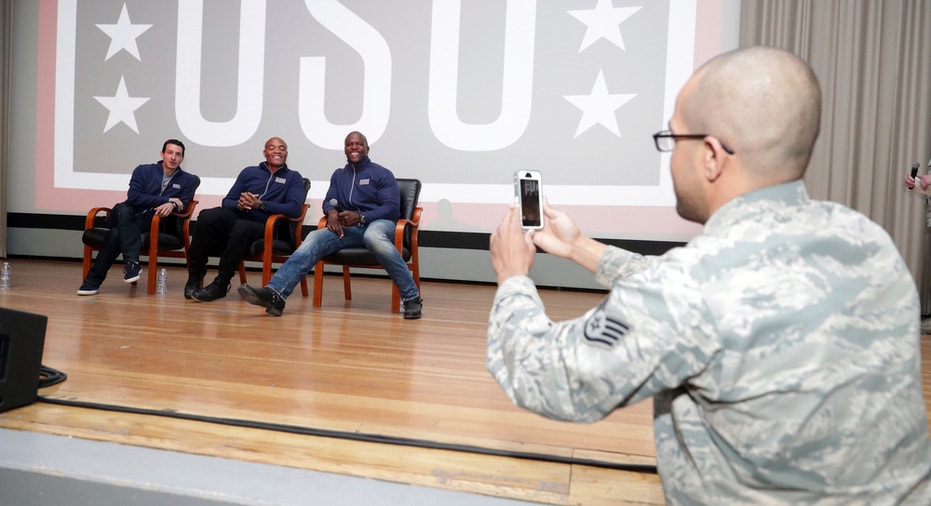 "Operational efficiency" sounds like a term that would be used in the American military. But it's also a benefit that the Cloud offered to the United Service Organizations (USO), based in Arlington, Virginia, which serves more than 4.9 million active duty, guard and reserve military service members and their families by keeping them connected.
"We use the Cloud to run all of our business apps, to bind together our employee footprint," explained Eli Hertz, USO vice president of information technology. "The Cloud allows us to do this in a scalable, economical way that we couldn't do otherwise. This is very important to us as a nonprofit."
The USO has 500 employees and 30,000 volunteers who work together to provide services at more than 200 physical locations around the world. These services include providing a comforting place where service members and their families can connect via internet or telephone, play a video game, watch a movie, have a snack or just relax. Last year, the USO made more than 11 million service connections, including 7.1 million center visits. As Hertz explains, this data was easier to ascertain, thanks to the Cloud.
"Check ins used to be a piece of paper that we would tally up to measure usage, and it took staff at our 200 locations to aggregate for insight. It took a lot of lift from the organization to understand how we are being used," said Hertz. "Now, 90 percent of our time is spent thinking how we can serve people better and 10 percent is used to aggregate information that used to take 80 percent of our time."
As Hertz said, with the Cloud, "Operational efficiency is improved."
USO clients can now check in on a new app that the organization is rolling out. A soft launch recently at 20 centers resulted in 450 downloads and more than 300 check ins. "As adoption increases, we are able to turn up the infrastructure quickly, as we need it," said Hertz of the Cloud app. "Without big up-front expenses, we can experiment and find out how people are using the app. … As we watch consumption, we can hit a button and buy the capacity we want and need, as we need it."
Additionally, with the Cloud app, surveys are easier to obtain, giving service members the ability to respond directly to the USO about their experiences. This gives the USO critical information that can help them quickly improve their connections with service members. "It is important for us to understand what our customers think of us," said Hertz.
"We used to ask them once a year. Now we get real-time feedback with no aggregation time. We get a constant indication of how they rate us and insight into how we're doing—deployed in the Cloud."
One month into a complete transition of moving their entire business infrastructure to the Cloud, the USO is realizing benefits, said Hertz. "We are able to deploy different sized servers and scale our infrastructure in a heartbeat," he said. "The Cloud has enabled us to do it quickly—and to innovate."