The Big Business of Drones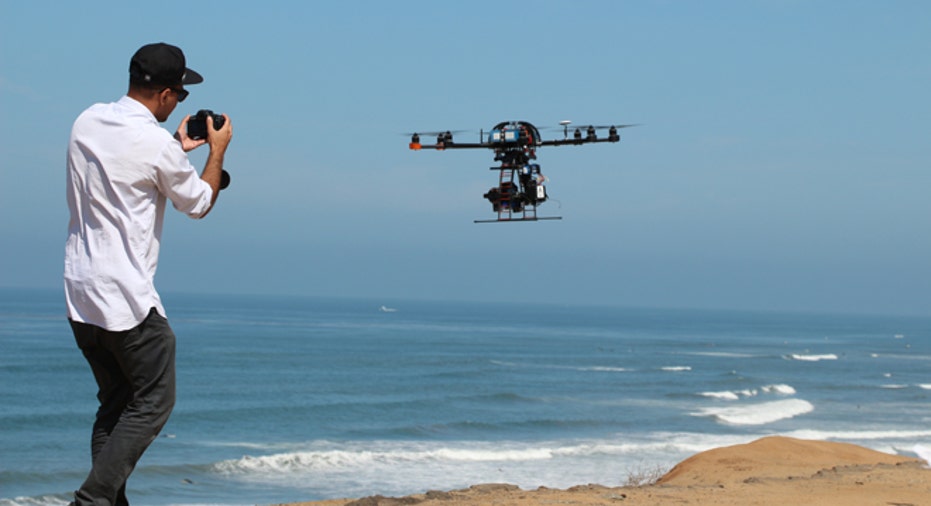 As drones are increasingly used for government, enterprise and consumer applications, the business behind the devices is accelerating.
While Amazon (NASDAQ:AMZN) drone deliveries are still a ways off, venture capitalists are optimistic that robotics are the future. Drone startups have already raised $172 million in 2015, more than the last three years combined.
Chinese consumer drone-maker DJI Innovations is already valued at $10 billion, with its drones that can be used for anything from farming to search and rescue. San Diego-based 3D Robotics has also raised significant funding for its commercial drones, which can be used for anything from aerial photography to mapping.
Subscribe to the Fast Forward podcast: Successes and Failures of Startups, Subsidized Internet Services, And a Singer Attacked By a Drone
On the hunt for more promising robotics startups, two drone-focused venture capital funds were announced last week. Accel Partners and DJI have teamed up to launch SkyFund and commercial drone-maker Airware has started the Commercial Drone Fund.
An improvement in technology has made it so that it is "fairly easy to build a drone now," according to Mike Dempsey, research analyst at CB Insights. As the drone business scales, we are seeing a "rise of drone applications at an affordable price point."
And it's not just startups experimenting with drones, public companies are also rolling the dice. Action camera maker GoPro (NASDAQ:GPRO) announced last week that it will also be getting into the consumer drone business and both Facebook (NASDAQ:FB) and Google (NASDAQ:GOOGL) have acquired drone-makers for their quest to get the world online.
The military is also increasing its use of drones. Lockheed Martin (NYSE:LMT) develops unmanned aerial vehicles (UAVs) that are used by the U.S. Air Force. Its devices were reportedly used to target Bin Laden. Boeing (NYSE:BA) has also been developing drones for military use.
Drones "are a major tool for U.S. armed forces in global counter terrorism operations," said Steve Groves, senior research fellow at the Heritage Foundation. "It allows us to do pinpoint strikes in areas of the world where we don't have significant or any ground forces."
Expect the government drone business to expand, as well as commercial use, as industries like agriculture become increasingly reliant on drones. "They can fly over acres of land and use different imaging techniques to spot the health of crops," said Dempsey. "Farmers can use that data to better optimize their field."
While it remains to be seen if drones will be used for pizza deliveries,  Silicon Valley is betting that drone technology is a growing business. Just keep them away from Enrique Iglesias.