The BFG vs. Dory: July 4th Box Office Battle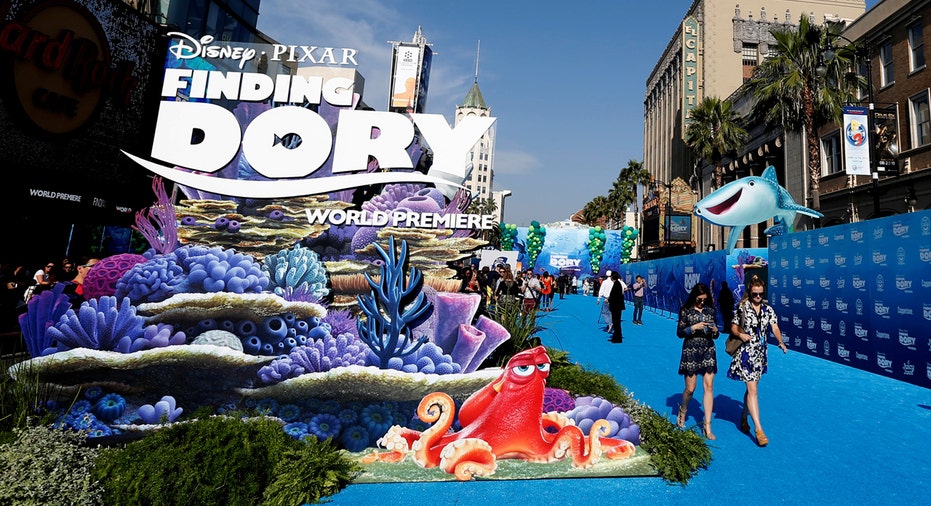 Fireworks are going to go off at the box office!  Fourth of July opening weekend is always a battle of big budget must-see films. All throughout history epic movies like 'A League of Their Own,' 'Back to the Future,' 'Public Enemies,' and 'Transformers' have opened ahead of America's  birthday but which flicks take the top slot?  Here's a roundup of America's top three grossing movies according to Box Office Mojo:
Surprisingly rounding out the bottom at number three is Universal's (NYSE:UVV)  'Despicable Me 2' raking in over $83.5 million.
The all-time runner-up is Sony's (NYSE:SNE) 'Spider-Man 2.'  Tobey Maguire's web slinging skills helped rope in over $88.1 million bucks domestically.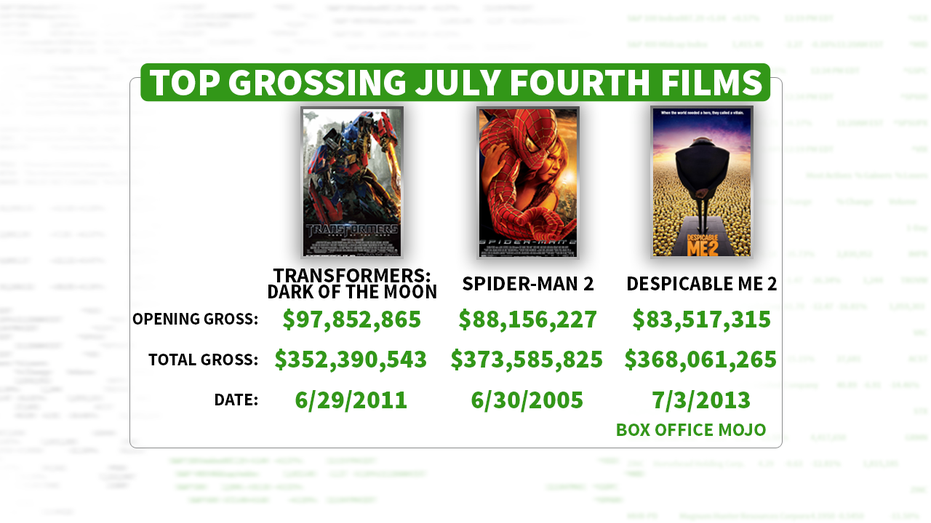 And finally, "Autobots rollout!"  The number one top grossing movie of all time is Paramount's (NASDAQ:VIAB) 'Transformers: Dark of the Moon.' The Michael Bay third alien-robot battling big blockbuster helped transform a gross of over $97.8 million.
So what can fans expect for this year's 240 birthday box office bash?
With Disney's (NYSE:DIS) 'THE BFG', Warner Brother's (NYSE:TWX) 'The Legend of Tarzan' and Universal's low-budget Blumhouse Studio 'The Purge: Election Year' are all vying for a win.
"'Tarzan' and 'BFG' are both headed to be disasters, suffering from lack of interest, dated material and audience interest. 'The Purge: Election Year' has continued to be a compelling concept as a thriller and the third installment will not disappoint its solid fan base, Michael Tammero, the Fox News Channel's Senior Vice President of Marketing and host of 'In the Foxlight' tells FOXBusiness.com.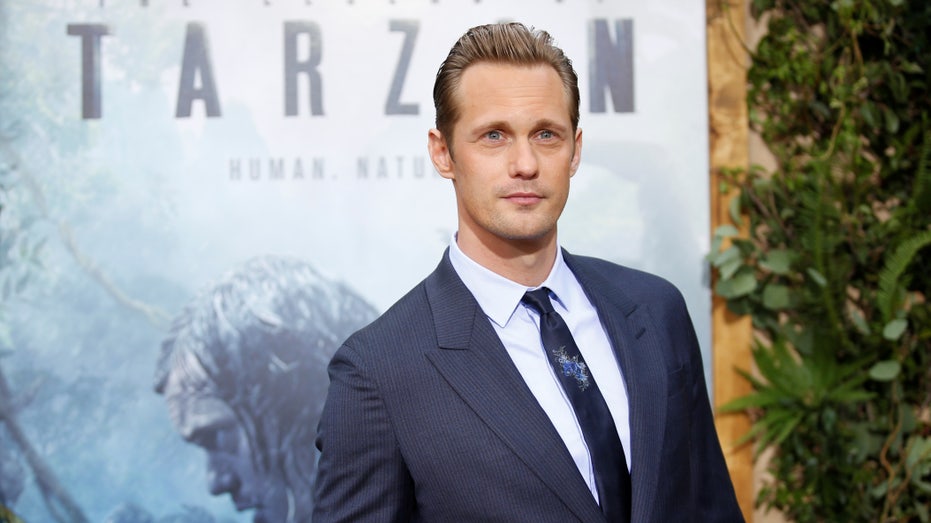 "In terms of financial success, 'The Purge: Election Year' will be the big winner this weekend coming in at number two. Only made for $10 million it's on track to draw about $30 million. The micro-budgeted thriller franchise has been a huge success for Universal" says Tammero.
That's huge in comparison to the costly $140 million, Steven Spielberg directed 'The BFG' which is only expected to recoup around $30 million. And as for 'Tarzan' he's only set to swing in a measly $35 million, after a $180 million budget according to Variety.
"Hands down 'Finding Dory' will continue to be the 'Jaws' at the box office for a third weekend in a row closing in on $400 million total worldwide. Halfway through the year, the box office is on par with 2015, thanks to a strong spring, but the summer has been a struggle' adds Tammero.
Studios still have high hopes for later in the season, including Universal Studio's (NASDAQ:CMCSA) 'The Secret Life of Pets,' 21st Century Fox's (NASDAQ:FOXA) 'Ice Age: Collision Course' and the highly anticipated Warner Brother's (NYSE:TWX) Will Smith and Jared Leto film the 'Suicide Squad."