The Best & Worst Celebrity Entrepreneurs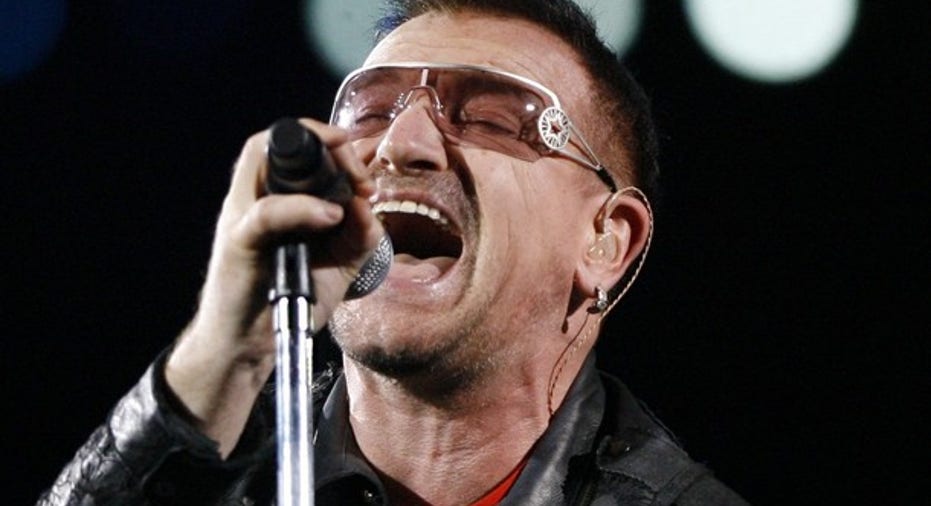 No matter how many red carpets you've walked, fame alone can't sell a brand. Check out startup dos and don'ts from A-list entrepreneurs.
Sandra Bullock has one in Austin, Texas, where she attends to every detail, while Chris Noth (aka Mr. Big from "Sex and the City") remains hands-off at his in Manhattan. Gloria Estefan has a few, scattered around Miami and Mexico. Ashton Kutcher debuted his in West Hollywood and went national — but Robert De Niro chose to open his only on the coasts.
We're talking celebrity-owned restaurants, of course, which run the gamut from cozy (Bullock's Bess Bistro) and clubby (Noth's The Cutting Room) to ritzy (De Niro's Nobu) and glitzy (Kutcher's Dolce Enoteca e Ristorante).
Beyond successful launches, these stars share the fact that not one of their widely different eateries sports their famous moniker. Rather than put their star power at risk, they're growing brands under the radar.
Fame isn't a business model
Entertainment attorney Darrell Miller, partner at L.A.-based law firm Fox Rothschild, says that's the smart choice for celebrities, who need to leverage their fame in strategic ways.
"Celebrity is often mistaken for a strategy to build a business, but fame isn't a plan," says Miller. "It's merely an asset."
He points to Planet Hollywood as a "textbook example of what not to do." The themed cafes with Tinseltown décor opened in the mid-'90s with high-profile backing and promotion from a cast of marquee names, including Sylvester Stallone, Bruce Willis, Demi Moore and Arnold Schwarzenegger.
"Everyone wanted to go once," says Miller. "But once you got in, it was a terrible experience. No one wanted to go back." The company has gone bankrupt twice.
Similarly, in 2002, Britney Spears' Nyla opened in midtown Manhattan to velvet-rope hype, but featured pricey, mediocre food. It was shuttered in six months.
In the digital age, explains Miller — who represents rapper Ludacris and actress Angela Bassett, among others — stars can no longer rely on a single source to sustain their income. They need to "build multiple revenue streams across a variety of platforms to enjoy ongoing financial stability and success." In 2009, for instance, Ludacris launched a cognac called Conjure.
Pitching the persona
Incognito brands work for clubs or restaurants, which must blend into the local culture. But when it comes to fashion, fragrances or image-enhancing products, packaging a whiff of the star's fame, fortune and sex appeal is exactly the point.
Snowboarder and skateboarder Shaun White, for example, with older brother Jesse, has translated his two-time gold medalist cool into edgy casual clothes and gear for young men and boys. The brothers know their target demo and sell at moderate-income, mass-market outlets like Target.
Similarly, rapper, producer and impresario extraordinaire Sean "Diddy" Combs — worth an estimated $350 million — zeroed in on hip and aspiring young men for his upscale urban sportswear line, Sean John, and breakout cologne, Unforgivable.
Gwen Stefani likewise went upmarket, launching L.A.M.B., a clothing line Forbes dubbed a perfect mix of the singer's "sassy style, mixing Japanese schoolgirl, English governess and Southern California punk teenager." Plus, Stefani owns the line rather than inking a licensing deal with a producing partner. Instead of a hefty up-front fee and 8 to 10 percent of revenues, Stefani likely is reeling in about 12 percent on an estimated $100 million in annual sales.
Yet when U2 singer Bono debuted Edun — a socially conscious line of African-made luxury clothing that aligned with his activist eco-glamour image — the enterprise fell off the map within a year. Why? As costs spiked, production moved from the developing countries it was meant to help to cheaper factories in China. Bono himself was quoted as saying Edun apparel was for the "fashion impaired."
Then there's Madonna, whose track record for riding whatever the next wave is has been unparalleled — until she launched a fashion collection for international retailer H&M in 2007. The performer stunned fans with an uncharacteristically demure "classic" look. Within days, pieces of the Madonna collection were showing up on eBay. But never count out Madonna. In September 2010, she teamed up with 14-year-old daughter Lourdes to debut a fashion line for teen girls called — what else? — Material Girl.
Passion is the key
Like all true-blue entrepreneurs, some celebrities simply have a need to keep innovating.
Throughout his busy acting career, Wayne Rogers — best known as Trapper John on TV's "M*A*S*H" and for roles in "Cool Hand Luke" and "Ghosts of Mississippi" — simultaneously achieved outstanding business success.
In his just-published book, "Make Your Own Rules," Rogers describes the range of companies he's invested in and sometimes also managed, including the Oakland Athletics, bridal shop Kleinfeld (which Rogers helped transform into a national brand), an investment management firm, a chain of convenience stores, and even a Mississippi River barge company.
Regarding the secret of his success, Rogers says, "First you need passion for what you're doing — some chutzpah. Then you need lots of homework."
10 takeaways from A-list entrepreneurs
1. Identify a bona fide opportunity with real growth potential.
2. Consistently deliver on the promises and quality of products and services.
3. Don't rely on fancy marketing or name recognition alone to sustain your enterprise.
4. Diversify. You can't depend on only one revenue stream or client.
5. Shift focus if the launch plan falters. Implement Plan B. Stay flexible.
6. Understand the DNA of your target customer.
7. Own your brand — don't sell your trademark or patent.
8. Believe in your own products and never underestimate your customer.
9. Become the thought leader and expert in your field.
10. Keep learning and experimenting. Don't become complacent.