The Best Credit Cards for College Grads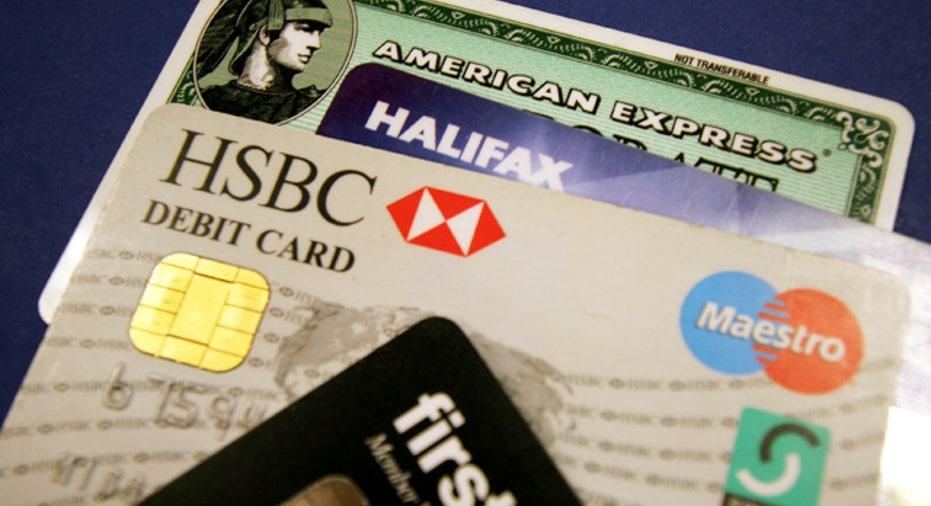 The din of hallowed halls is quieting and as college students reach for their diplomas, they may also be reaching for some new plastic. Grads who have reached the ripe-old-age of 21 are now unencumbered by credit card regulation and free to start building a credit history — and choosing the right card can mean extra rewards.
Cardratings.com has compiled a list of the top credit cards for graduates, depending on your goals after college and the state of your credit history.
"When looking at the various cards, we're looking at what their next step is in life," says Ellen Cannon, editorial director of cardratings.com. "If they've decided they're going to Europe for the summer, than they should have the Capital One Venture Card which has no foreign exchange fees and a good interest rate." Note: The Capital One Venture Card has an annual fee of $59, which is waived for the first year.
You need credit to get credit, but recent consumer protection measures mean it's harder than ever to establish a credit history from a young age.
The Credit CARD Act, passed by Congress in 2009, stipulates rules for credit card issuers on marketing on college campuses and access to cards for people under the age of 21. If you happen to be under the age threshold, you'll need a cosigner or will have to indicate to your issuer an "independent means of repaying any obligation arising from the proposed extension of credit in connection with the account."
"From a creditors perspective, no credit history can be as bad as a poor credit history," says Melinda Opperman, senior vice president of community outreach and industry relations at Springboard Non-Profit Consumer Credit Management. "Their credit score is going to affect their buying power. So, in order for lenders to be able to extend you credit, they have to be able to see how you performed with credit in the past."
No credit history? Cardratings.com recommends the Orchard Bank Classic MasterCard for its extra features: email and text message bill payment reminders, online and telephone customers service to track purchases and maintain a budget and credit bureau updates to help grads build credit quickly. Annual fees range from $0 – $59 for the first year and $35 – $59 per year thereafter, based on creditworthiness.
Recent grads new to the credit game should also consider:
Store credit cards: They're easier to obtain and report to the three main credit bureaus, but consumers need to ensure they don't carry a balance as annual percentage of rate (APR) can run as high as 22%.
Secured cards: generally marketed to people with poor credit, a secured card can also help to establish a credit history for those just starting out. The issuer requires consumers to hand over funds up front as collateral before you receive your card and access to your issuer's credit. Make your payments on time and ensure you don't go over your limit and you'll be well on your way to establishing a solid credit history.
Need to furnish your first bachelor pad? The Sony card from Capital One offers electronic and entertainment rewards, bonus points on Sony purchases and up to 10 months with 0% APR and no annual fee.
While rewards cards are the most popular with consumers, Cannon recommends scanning the fine print to ensure the rewards you collect actually meet your lifestyle needs. For example, if you're in the habit of paying off your balance every month, you can afford to go with a card with a slightly higher interest rate, but no annual fees. If you live in New York City and take the subway, a gas and groceries rewards card is probably not for you.
Graduates beware: now that you're able to start building a credit history, don't go buck wild on the plastic.
"Until that graduate feels comfortable with using credit and paying off the balances every month, they shouldn't branch out into credit cards with larger limits because we have seen huge financial setbacks that have devastated young people. It comes down to no longer living within your means … now, we need to live below our means," says Opperman.