The Alzheimer's Test That Peter Thiel, Yahoo Founder Jerry Yang are Backing
Research from the World Health Organization suggests Alzheimer's is on track to becoming a global epidemic, with some estimates saying the disease could nearly triple in size by 2050.
And perhaps what's even more alarming is the fact that even after decades of research, there is still no cure or proven treatment for the heartbreaking disease. But one Redwood City, California-based start-up is getting attention from the healthcare industry – and Silicon Valley -- for its new digital technology that the company says can help detect early cognitive decline, a key warning sign for Alzheimer's.
"We have extraordinary investors. Peter Thiel and Founders Fund invested in us in the very early days and have stuck with us through time. Khosla Ventures, Social Capital as well as Jerry Yang, who founded Yahoo [are other investors]," Elli Kaplan, CEO and co-founder of Neurotrack, tells FOX Business.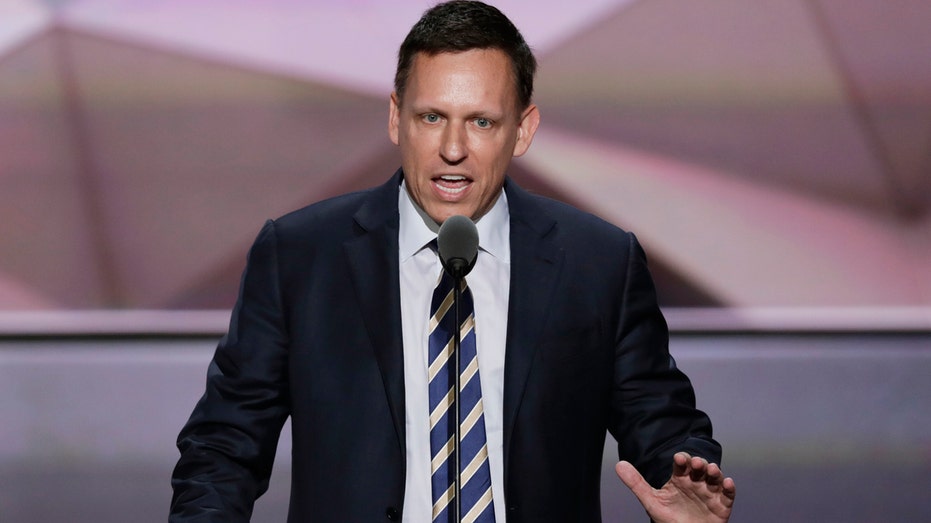 To date, Neurotrack, which was founded in 2012, has raised over $9.5 million from venture capitalists and has also received grants from Johnson & Johnson's "World Without Disease" campaign and the National Institute of Health.
"Our technology is one that is truly disruptive, and I wanted investors who had experience bringing truly disruptive technology to market to think differently about how we might commercialize something like this so that we would reach more people … so we will not be confided by some of those early constraints," adds Kaplan.
The technology, which was developed by Kaplan and co-founders Dr. Stuart Zola and Dr. Elizabeth Buffalo, is a five-minute digital assessment that tracks eye movements using a web camera. This snapshot helps doctors zero in on the health of the hippocampus, which Kaplan says is the part of your mind that stores memory.
"The way that we do this is by showing images, and what we are trying to understand is what you find interesting, where you look and what you are curious about -- and then we can use that to track your memory health over time," adds Kaplan.
Kaplan says the test, which as of now is free of charge as the company hasn't yet decided on how and whether to monetize the proprietary software, is designed for individuals age 50 and older, and can either be taken at home or at a doctor's office using a computer with a built-in webcam.
"We have tens of thousands of people who have taken the test in more than 100 countries and what we are finding is that it is very simple for them to do it at home," says Kaplan.
The test results come back via email after a few days. Kaplan says people don't realize that a lot of things can affect cognitive health like diet, stress and exercise.
"All of those things play a very important role in your memory," she adds.
Kaplan and team also hope to eventually expand the technology to fight other diseases as well.
"There are all kinds of things that you can understand by watching people's eyes and the way they view things, so we think there are applications for other diseases like Parkinson's and Autism — where we can truly disrupt again the way these diseases are identified and potentially treated."