Tesla's 'Insane' Mode Wows Passengers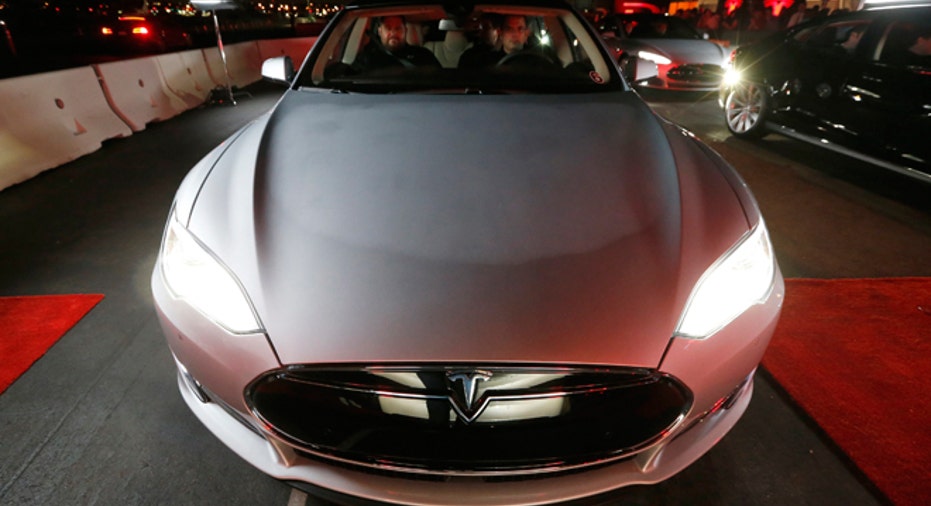 Tesla's (NASDAQ:TSLA) new performance version of the Model S can be switched into "Insane" mode, and it seems to live up to the promise.
A video posted this week by the YouTube channel DragTimes captured the surprised reactions of passengers as a Model S P85D whips from zero to 60 miles per hour in a matter of seconds -- 3.2 to be exact, according to Tesla.
Launch control, an electronic aid that maximizes traction, has become a popular feature in high-performance cars such as Ford Motor Co.'s (NYSE:F) 2015 Mustang GT. Drivers who want to drag race are especially interested in launch control, which allows them to get off the line quickly.
Tesla included the "Insane" option, the company's version of launch control, as one of the P85D's drive modes.
The Palo Alto, Calif.-based electric car maker began deliveries of the P85 and P85D before the end of 2014. The P85 features sporty options like Brembo brakes and additional horsepower. The P85D, which is rated at 691 horsepower, adds all-wheel drive in the form of two motors that power the front and rear wheels.
The P85D starts at $105,670 before tax incentives.
Tesla shares were trading 1.7% lower at $202.55 on Wednesday. The stock is down 9% since the start of 2015.