Tesla tax credits running out as Model 3 arrives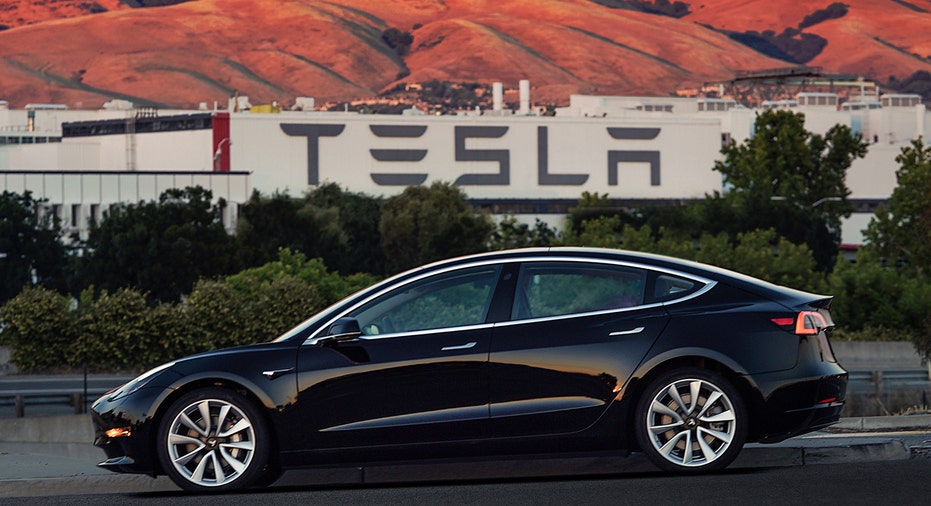 The clock is running out on the federal tax credits available to Tesla (NASDAQ:TSLA) buyers, just as the electric car maker rolls out its first mass-market vehicle.
Tesla will hold an event on Friday night to deliver its first 30 Model 3 sedans to customers. The 215-mile electric car is available for a starting price of $35,000, or $27,500 including the federal tax credit on battery-powered vehicles.
However, the $7,500 credit will phase out once Tesla sells 200,000 electric cars in the U.S., so only the earliest Model 3 buyers can take advantage of the tax break. Based on sales figures through June, the next 78,590 Teslas will be eligible, according to Edmunds.
Tesla has sold 121,410 credit-eligible electric vehicles since launching in 2008, second only to General Motors (NYSE:GM), whose EV sales hit 142,961 in the second quarter.
The eventual end to Tesla tax credits could dampen interest in the Model 3 down the road.
"The uncertainty of tax rebates is still a big concern for Tesla reservation holders," said Jessica Caldwell, executive director of industry analysis at Edmunds. "Tesla appears to be prioritizing employees, investors and current Tesla owners for delivery of the Model 3, all while the company continues to sell the Model S and Model X, which will eat into Tesla's dwindling tax credits. It's still a big question whether the thousands of people in line to buy a Model 3 will be able to stomach the full price of the car without a hefty rebate."
In Hong Kong, Tesla's sales slammed on the brakes after the Model S and Model X, which cost twice as much as the Model 3, were dropped from an incentive program. Tesla sales plummeted from 2,939 in March to zero in April.
Analysts say the odds of a tax-credit extension by the Trump administration are slim. Individual states like California, where more than half of all electric vehicles are sold, are exploring new incentive programs of their own. Under its current program, California offers residents a rebate of up to $7,000.
Tesla's remaining federal tax rebates could run out quickly. The company had 373,000 deposits for the Model 3 by May 2016. Tesla hasn't updated the size of its order backlog this year. Customers who place orders now will receive their Model 3 around mid-2018, according to Tesla's website.
CEO Elon Musk has said the earliest production versions of the Model 3 will go to Tesla employees, a delivery schedule designed to address quality issues before the new car is shipped to other consumers.
Tesla expects to accelerate production through the rest of 2017 to meet demand. It plans to build a total of 500,000 vehicles in 2018.