Tesla Readies Model X for Long-Awaited Debut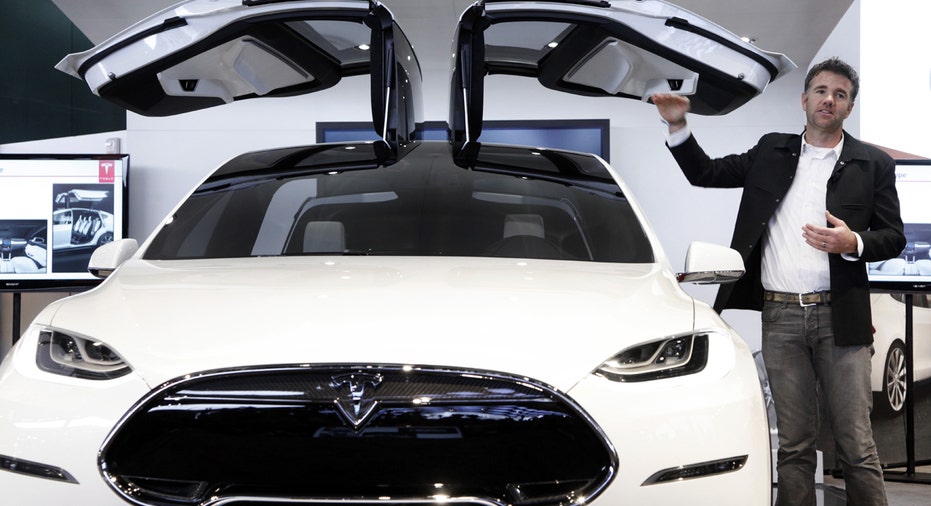 Tesla (NASDAQ:TSLA) will finally debut its Model X on Tuesday night, hoping to tap into a fast-growing market for luxury crossovers.
The Model X's introduction comes almost two years after the crossover was originally expected to go on sale. Tesla revealed a concept version in 2012, but production was delayed multiple times.
During the wait, Tesla has not disclosed many details about its newest car. Some features of the Model S sedan will carry over, such as all-wheel drive through the use of front and rear electric motors. The concept was designed with three rows of seating and gullwing doors.
Buyers can also choose to step up to a performance version that boasts greater horsepower. CEO Elon Musk revealed that "Ludicrous" mode drops the Model X's 0-60 time to about 3.3 seconds, taking a page from similar Model S upgrades.
Pricing remains a mystery, although the Model X Signature series will start at $132,000. Musk has said the Model X will run about $5,000 more than comparably equipped Model S sedans. The base Model S, which has a late December delivery date as of Tuesday, costs about $72,000.
Customers wishing to reserve a Model X are required to pay a $5,000 deposit, and the wait list currently has about 30,000 people on it, according to Tesla's online forum. The Signature package requires a $40,000 deposit. For anyone who reserves a car now, Tesla is estimating a delivery date in early 2016.
At its California factory on Tuesday, Tesla will unveil the Model X and mark the beginning of shipments.
The Model X is Tesla's third product after the Model S and the Roadster, which was discontinued. Tesla plans to being selling the Model 3, a mass-market electric car, in 2017.