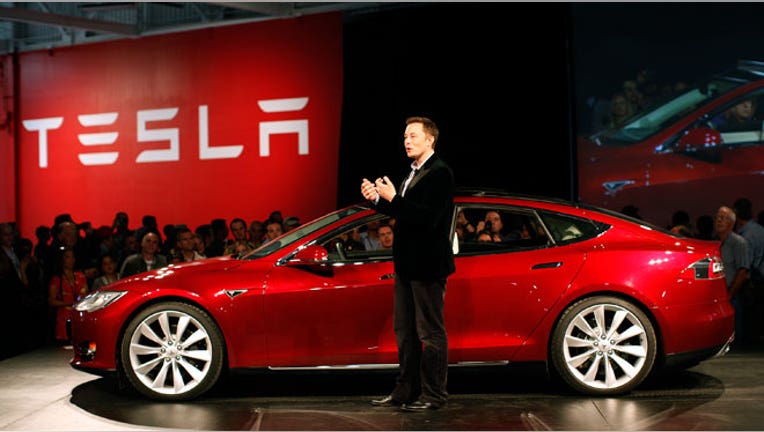 Tesla Motors (NASDAQ:TSLA) will remain barred from selling its electric vehicles directly to consumers in Arizona after a bill that would have approved the sales model was scrapped.
The House proposal to alter a franchise law that requires automakers to sell their cars through independent dealers was approved by a senate committee last month.
But Sen. John McComish, a Republican who voiced support for the bill, told local news outlets that the senate president didn't plan on putting the bill up for a vote. Arizona's legislative session ends this week.
"Tesla is grateful for the organic support we encountered within the Arizona legislature and the broad outpouring of support we received from the citizens of Arizona. We look forward to reengaging next year," the company said in a statement.
Tesla and CEO Elon Musk have long battled franchise laws, and the fight has heated up over the last month. New Jersey's Motor Vehicle Commission closed a loophole that allowed Tesla to receive two dealer licenses. The company recently filed an appeal with the state's Superior Court.
New Jersey became the third state to prohibit direct sales. Texas also has franchise laws that keep Tesla from selling directly to car shoppers who visit the company's stores.
Although the company can't display prices in those stores, consumers in Arizona, Texas and New Jersey can order Tesla's Model S online.
In late March, Tesla came to a compromise with Ohio's auto dealer group, which agreed to allow three company-owned stores in the state. The legislature was considering a bill that would have enacted a ban on direct sales. The company then struck a deal with New York lawmakers to keep its five current stores.
Tesla officials have said franchise laws will not impact the company's decision regarding the location of a new battery plant.
Palo Alto, Calif.-based Tesla is considering locations in Texas and Arizona, as well as Nevada and New Mexico, to build its so-called Gigafactory, which is expected to employ 6,500 people when it becomes fully operational by 2020.
Shares of Tesla slumped 2.1% to $193.91 on Tuesday.