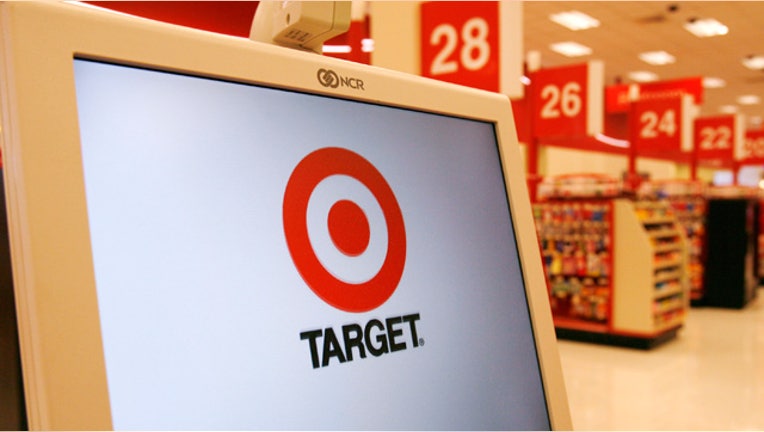 Competition among Canada's retailers is becoming more fierce with an upcoming invasion by Target (NYSE:TGT), a move that has pushed other chains like Wal-Mart Stores (NYSE:WMT) to bolster operations there.
Target first detailed its plans to open Canadian stores in 2011, when the Minnesota-based retailer purchased the leaseholds of more than 200 Zellers stores. The first Canadian stores donning the familiar red logo will be ready for business in March, with a total of 125 to 135 of the old Zellers stores to be remodeled and opened in 2013 and 2014.
Target is in a unique position for a company expanding beyond its domestic stores. Cross-border shopping, a popular excursion for Canadians looking for better deals, has made Target a familiar brand. According to an internal survey conducted in March 2012, 92% of respondents said they already knew about Target.
And the store's REDCard, which offers a 5% discount on purchases, is already in the hands of 30,000 Canadians.
"Certainly we have that going for us," said Donna Egan, a spokesperson for Target. "We're bringing what Canadians expect from their experiences shopping in the U.S."
The store's position in the Canadian retail market will be similar to its place as a discount yet trendy retailer in the U.S., Egan said.
"It's not as competitive, so they probably have a little more leeway," David Strasser, an analyst at Janney Montgomery Scott, said of Target's expansion north.
Other retailers, including Walmart, don't offer something equivalent to Target's REDCard, which Strasser believes should help the newcomer differentiate itself from competitors.
Target expects to turn a profit in Canada by the end of the fiscal year.
Preparing for Battle
As Target prepares to take its "expect more, pay less" brand to the Great White North, other retailers are bracing for a bigger battle for discount shoppers.
Walmart's Canadian arm, which declined to comment for this article, recently announced plans to spend 450 million Canadian dollars, or $448 million, in 2013 on growing its operations in Canada, a year after spending $748 million to open 46 new stores. Of those locations, 39 were formerly Zellers stores purchased from Target in 2011.
Walmart expects it will complete construction of 37 supercenter projects by the end of January 2014, while also expanding its distribution network. By the end of this month, the world's largest retailer will have 379 Canadian stores — 172 discount stores and 209 Walmart Supercentres.
The Arkansas-based retailer also plans to offer fresh food in all of its Canadian stores, up from about half of its current locations.
Canadian Tire Corp., which includes its namesake automotive business as well as apparel retailer Mark's Work Wearhouse, is one of the country's most popular retailers. The Toronto-based company is prepping for the growing competition by streamlining its corporate structure to cut costs.
Another big player in Canada's retail market, Sears Canada, is revamping its private-label footwear and clothing brands. The retailer, whose majority shareholder is Illinois-based Sears Holdings (NASDAQ:SHLD), operates locations that include 195 corporate stores and 269 hometown dealer stores.
Strasser said Home Depot (NYSE:HD) and Staples (NASDAQ:SPLS) have also been strong players in Canada.
Heading North of the Border
While the relationship between the two countries is often overlooked, Canada presents a unique opportunity for U.S. retailers looking to expand outside the country.
The similarities in language and culture, combined with geographic proximity, makes expansion into Canada a natural fit. Consider that about 90% of Canadians live within 100 miles of the southern border, and many of them shop in the U.S.
"It's easy for retailers to tweak their supply chains to go another 100 miles north," said U.S. economist Chris Christopher, head of IHS Global Insight's global consumer practice. "If a company is looking to expand abroad, it's easiest in Canada."
He added: "Americans don't think of Canada as much as Canadians talk about the U.S."
U.S. retailers can expect less competition in Canada, with fewer players in the industry. Christopher, noting the shopping mall "is a very American thing," explained that less availability in Canada makes the fight for customers a bit easier.
Corporate tax rates are also a plus for companies launching operations there.
"In the Canadian market, it's easier to gain sales. Retailers have to compete for market share in the U.S.," he said.
As for Target, Canada does present some challenges. Business practices can vary from one area to another, especially in Quebec.
Egan, the Target spokesperson, said the company has partnered with fashion designers in Montreal, Quebec's largest city, to come up with unique offerings for stores in the territory.
"The trickier market is Quebec because of dual languages and the market is more regulated," Strasser said. "Local marketing is more critical in Canada than it is in the U.S. It's one of the bigger challenges. Target has been good at localizing products here, and we'll see how well they do it in Canada."
"We're doing as much as we can to replicate the Target Canadians are familiar with," Egan said, "but Canadians aren't Americans. There are some different nuances, and we are doing some things differently."
For instance, Target is collaborating with Roots Outfitters, a well-known brand in Canada, to sell some of its products in the new Target stores.
"Target speaks to uniqueness and creative merchandise at good prices. They offer fashionable, more creative stuff," Strasser said. "I don't see why that wouldn't appeal to Canadians as well."