Target to boost minimum wages in battle for store workers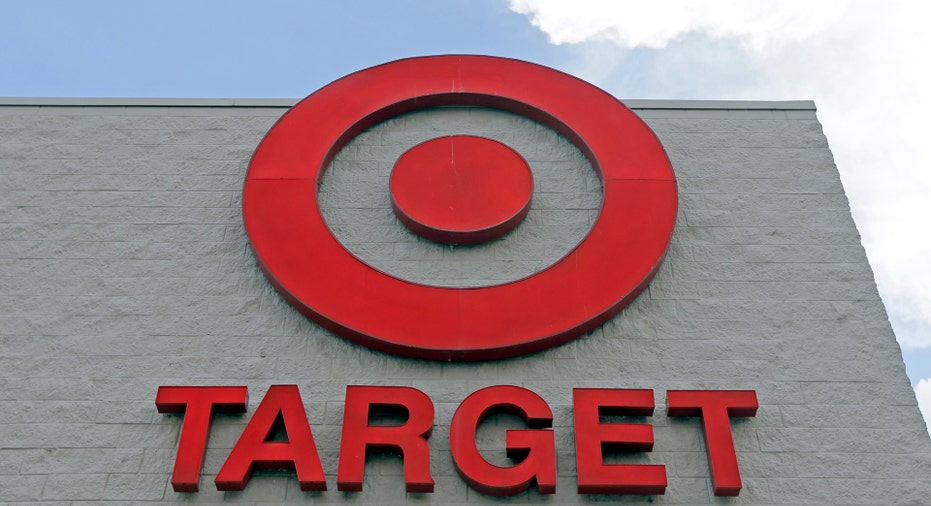 Target Corp. (NYSE:TGT) said it is raising its minimum wage to $11 an hour starting next month and to $15 an hour within three years, as the retailer competes to fill low-wage jobs in a tighter labor market.
The retailer, which employs about 323,000 people, said the new rate will apply to current staff as well as 100,000 temporary workers it plans to hire for the holidays. In the past, Target has resisted publicly commenting on its minimum wages. It quietly boosted starting pay to $10 an hour in 2016, after Wal-Mart Stores Inc. (NYSE:WMT) said it would increase wages for most of its U.S. workers.
The U.S. unemployment rate is near its lowest levels in 16 years, driving competition in unskilled jobs such as cashiers and clerks where turnover is often high and big chains must add tens of thousands of seasonal staff. Meanwhile, 19 states raised their minimum pay levels in January.
"We're investing to make sure that we recruit and retain the existing team, that we attract new team members and, importantly, that we provide an exceptional service environment," Chief Executive Brian Cornell said to reporters, adding that the move was tied to Target's holiday hiring plans. He declined to say how much more Target would be spending on wages following the change, but maintained the company's previous financial projections for the year.
Mr. Cornell is trying to turn around the retail chain's fortunes after it reported weak holiday sales last year and was forced to lower its profit and sales goals for the current fiscal year. The company, whose stock is down 19% so far this year, has been cutting prices, remodeling stores and ramping up spending on its supply chain and e-commerce capabilities. Some of those efforts paid off last quarter as sales rose for the first time in a year.
Retail is the largest private sector employer in the U.S., and competition for hourly workers has ratcheted up in recent years. There were 625,000 seasonally adjusted retail job openings in July, according to the Bureau of Labor Statistics, and the industry's rate of openings is about double what it was in 2010.
An hourly wage of $11 will match minimums in Massachusetts and Washington and is higher than required in the other 48 states. Two of the most populous states, New York and California, have passed legislation that would lift their lowest pay rate to $15 over several years. Currently, 29 states have set rates higher than the federal minimum wage, which has been $7.25 since 2009.
State and municipal-level wage increases won't pressure retailers much because market forces have already compelled them to raise their minimums in those areas, said Mark Zandi, chief economist at Moody's Analytics. "They've got a broad, long-term problem because the labor market is tight and it's going to get tighter."
A 2014 study from the nonpartisan Congressional Budget Office found raising the federal minimum wage to $10.10 an hour would reduce job creation by 500,000 over two years. At the same time, the report estimated that the increase in the federal minimum wage would raise the pay of 16.5 million workers who kept their jobs, including moving about 900,000 people above the poverty line.
For years, retailers have been increasing minimum wages to reduce costly turnover endemic to the industry. In early 2014, Gap Inc. (NYSE:GPS) told employees it would raise pay to at least $10 an hour by the next year, saying it hoped to gain an advantage over competitors. Last year, Costco Wholesale Corp. (NASDAQ:COST) raised its starting hourly wage to $13.
Wal-Mart, which employs about 1.5 million Americans, helped accelerate the wage war in 2015, when it announced plans to raise wages to $9 an hour. The following year Wal-Mart said new hires could earn $10 after a monthslong training course. Executives have said the wage investment and new training programs cost the company $2.7 billion, an expense that ate into profits and weighed on the stock.
Mr. Cornell dismissed concerns that existing staff would bristle at the prospect of new workers starting at a wage that it took them longer to attain. "I think this news is going to be very well received by our team," he said.
Target said it expects fiscal year per-share profit of $4.34 to $4.54, the same range it disclosed in August because the wage increase had already been factored into the outlook. It expects full-year comparable sales growth to remain around flat.
-Sarah Nassauer and Eric Morath contributed to this article.