Target Tests if Facebook-Driven Deals Lure Shoppers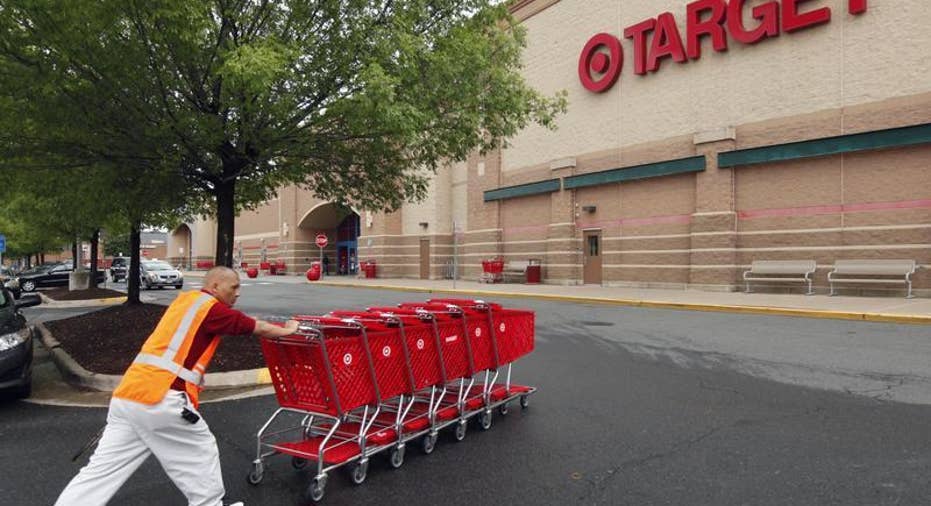 Target Corp (NYSE:TGT) is rolling out Cartwheel, a service that combines social networking and discounts, the latest attempt by a U.S. retailer to lure shoppers into its physical stores rather that seeing them buy from online rivals.
Target said its new program relies on shoppers using their Facebook accounts. However, shoppers can only redeem the offers they choose in Target's U.S. stores, not online.
With Cartwheel, shoppers select the deals they want online and then bring a barcode - either on paper or on a mobile phone - to a Target store to get the discounts. Shoppers can see what offers their Facebook friends have chosen, and earn more offers by having their Facebook friends sign up.
This service comes as traditional retailers try to keep shoppers buying from them rather than from Amazon.com Inc and other online-only retailers, especially as shoppers use their smartphones to compare prices.
Twenty percent of cellphone owners research products using their phones before they buy, and 18% of them compare prices on their phones before making a purchase, according to Bill Tancer, general manager of global research for Experian Marketing Services.
Cartwheel follows efforts such as Wal-Mart Stores Inc (NYSE:WMT) letting shoppers in some of its U.S. stores scan their goods with their iPhones while they shop and then more quickly proceed through a self-checkout lane. Sears Holdings Corp's "Member Assist" program gives its loyal shoppers the ability to get personalized shopping advice from in-store personnel without even stepping foot in a Sears or Kmart store.
"It is very fascinating to see the very different approaches that retailers are taking to achieve the same goals," said Carol Spieckerman, president of newmarketbuilders, a retail strategy firm.
Retailers are using digital tools to better cater to shoppers who love to comparison shop while in their stores. Target and other retailers offer free WiFi, and at one of its Minnesota stores Best Buy Co Inc has tested its "Page a Blue Shirt" service that lets customers summon a store associate with a click on a store iPad.
For chains such as Kmart, Target and Walmart, such issues are increasingly important as their businesses have evolved since each opened its doors in 1962. Their stores used to be one-stop shops for everything from books and movies to photo developing. As such services have waned in popularity with the rise of digital books, movies and photo sharing sites, the chains are doing what they can to figure out new ways to make their stores more attractive to shoppers and, ultimately, more profitable.
CARTWHEEL'S BETA ROLLOUT
Starting on May 8, Target is opening Cartwheel to the public in a beta test, and asking for feedback as it makes changes. The service will initially be advertised on Target's website, through Facebook and in emails to Target's best shoppers and card holders.
Target did not rule out the possibility of allowing Cartwheel offers to be redeemed on its website someday.
Target said it worked in a close partnership with Facebook Inc for about a year. While Facebook has worked on the project, Cartwheel is owned by Target. For now, Target has no plans to extend it to other social sites such as Pinterest.
Linking offers through Facebook will let the retailer know exactly what Facebook can or cannot accomplish for it. While Twitter can be useful to promote timely, limited offers, Facebook is "the dominant platform" for connecting with shoppers and, in turn, with their connections, Spieckerman said.
Target sees the program as a way to extend the trips shoppers take into parts of the store they might normally skip, in order to pick up a promoted item. An app coming in June will let shoppers scan a photo of an item's barcode to quickly see if an offer is available on that item.
Shoppers using Cartwheel can choose from hundreds of deals on items such as Target's own Threshold home goods and name brand goods such as M&Ms candy and Coca-Cola soft drinks. The weekly, monthly and quarterly deals include discounts from 5% off to as much as 40% off of certain goods, and differ from other Target offers in circulars or coupon booklets.
Shoppers can share the deals they are picking with their Facebook friends, but offers on more discreet items - from bras to Tums - will not be visible to others.