Taking Custom Fashion to a New Level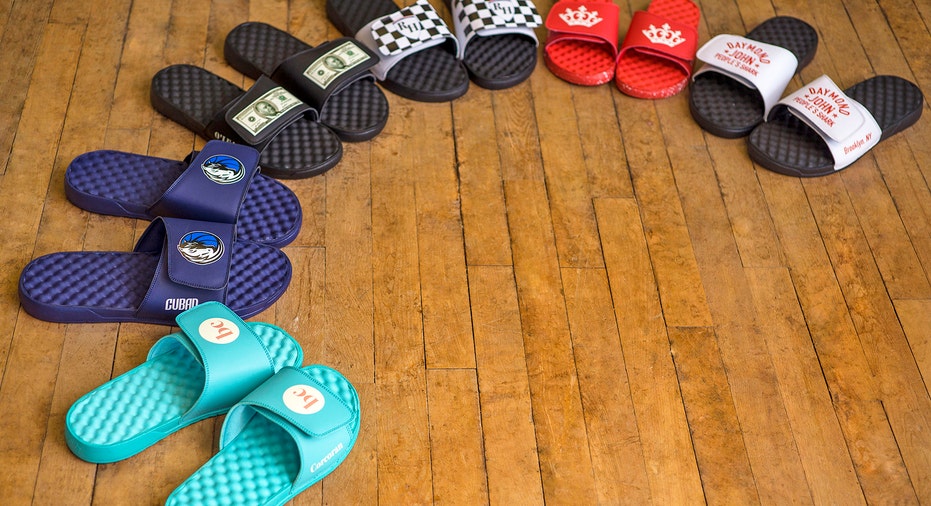 One of the biggest changes to affect retail and fashion has been the development of customization. Various start-ups like Shoes of Prey, Stitch Fix, and Stantt all specialize in custom fashion enhancing the customer experience. In the last decade, customization has grown from simple monogramming to self-designing shoes or providing body measurements for fitted shirts.
Over time, custom fashion has become a necessary part of retail. Nordstrom (NYSE:JWN) has Shoes of Prey boutiques in a few of its brick and mortar locations while Saks Fifth Avenue has included custom mens shirt start-up Stantt in its stores. As consumers increasingly ask for personalization (a 2013 Bain report found that 25 to 30% of consumers wants customization options), retailers are eager to offer it. And according to the Bain report, if 25% of online shoe sales were customized, that would translate to a market of $2 billion a year.
But now the custom trend is turning in a different direction--one that is ultra personalized and it's starting with shoes.
Justin Kittredge launched his custom footwear company iSlide in July 2013. Think of a slide as a more fashionable flip flop, popular among athletes for their comfortable and cushioning nature. Kittredge, formally the head of basketball at Reebok, said that he would see lots of kids at the gym with slides and other custom apparel/accessories, but never slides. Starting at $50, shoppers can customize a slide and have a pair in just a few days. iSlide handles all of the printing and manufacturing in their Norwood, MA headquarters.
Anybody from sports teams to bachelorette parties can find use in customizing shoes. iSlide has partnerships with various colleges like Duke, Kentucky and Boston College and hundreds of youth programs across the country. The brand also has an NBA licensing deal and numerous celebrity fans. Antonio Brown, a wide receiver for the Pittsburgh Steelers, is a brand spokesperson and appeared with Kittredge on ABC's (NYSE:DIS) Shark Tank. Rapper DJ Khaled wears the slides along with comedian Chelsea Handler and singer Justin Bieber among multiple celebrities. While slides might have been "born in the athlete world," they're progressing outside of sports and into mainstream fashion.
According to Kittredge, the slide market has more than doubled over the last five years and is now close to a $600 million business in the U.S. "We've more than doubled every year and plan on tripling or quadrupling growth this year," says Kittredge. And according to the Bain report, customers don't mind paying more for personalization (20% will pay more for custom products).
iSlide, according to Kittredge, has multiple licensing deals in the works.
Another brand that's taking customization and personalization to an enhanced level is ELO, Encouraging Life's Originality. Artist Evan Lorberbaum is a painter who creates one of a kind shoes paired with a painting. Currently, Lorberbaum has created a shoe and painting combination highlighting various parts of New York City. "It's an autobiographical piece," Lorberbaum tells FOXBusiness.com. His goal was to create a community in New York through shared experiences like swiping a subway card or reading The New York Times (both items on the shoe). He cites that he wants people to be able to connect with the product, whether it's a taxi driverin Queens or a college student at New York University.
When a customer buys a shoe, it also comes with one of Lorberbaum's paintings and a special hand-painted wooden box. Exclusivity is coveted in the art world--consumers want one of a kind items not available to anyone else. Thus, Lorberbaum says that the process can take three to four weeks for creation and delivery. ELO designs the items while Relevant Customs, a footwear design company, manufactures the shoes.
The brand has also benefited from celebrity involvement including the rapper The Game, R&B singer Mario and rapper Swizz Beatz.
What's unique here is that everything is highly customized. Lorberbaum has plans to include more cities including New Orleans, Miami, Los Angeles as well as Paris, Tokyo and Rio de Janeiro.