Taking a Summer Trip Abroad? Think Plastic to Save Green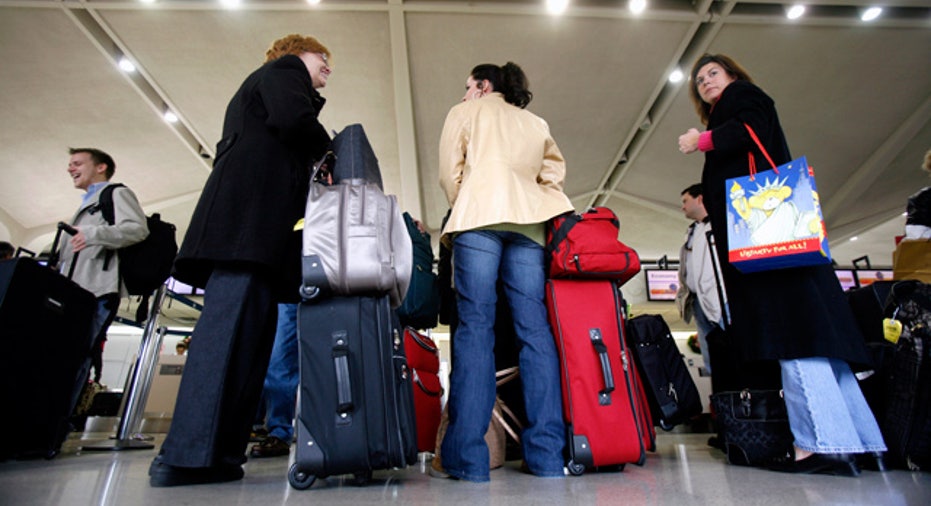 As the economy continues to make improvements, more and more people are settling back into their normal routines and for many, this means summer trips abroad. According to the European Commission, July and August account for one-third of the annual nights spent in accommodation establishments (hotels, hostels, etc.) in the EU. After all, the weather is nice, the kids are out of school and there are graduations to celebrate and honeymoons to take.
However, despite the worst of the financial crisis being behind us, and regardless of whether you're taking a first-class foreign vacation with your family or embarking on a rite-of-passage backpacking tour with friends, the high-cost of foreign travel necessitates finding savings wherever possible. And while even the most inexperienced traveler knows about the benefits of discount travel sites like Kayak or Expedia, many are unaware how international credit cards and debit cards can bring down the cost of a trip and eliminate the hassle associated with spending money abroad.
Think Plastic to Save Green
Using plastic overseas offers travelers many advantages compared to relying on cash. Cash means dealing with currency exchange rates, and that can be both costly and quite a hassle.
Year to date, the euro is up 6.51% compared to the dollar, which is bad news for U.S. travelers. Sure, you can hunt around for a good rate, but that's time consuming and requires deciding how much money to convert in order to have enough for your trip but not so much as to be stuck with a bunch of expensive, unusable currency afterward.
Using plastic eliminates both concerns since Visa (NYSE:V) and MasterCard (NYSE:MC) provide some of the best exchange rates possible and you can access your money at any time.
Replacing cash with plastic helps mitigate the risk of theft: pickpocketing is prevalent in many tourist destinations across the world, and if cash gets stolen, there's not much you can do. Credit and debit cards are smaller and easier to conceal and they provide fraud protection so you won't be liable for any unauthorized purchases. Your card issuer will also provide a number to call for free from outside the country should such an unfortunate event occur.
Still, plastic will only help minimize the financial impact of an overseas vacation if you make sure to avoid things like foreign transaction fees and dynamic currency conversion.
Get the Most Out of Credit and Debit Cards
According to information from the Pew Charitable Trusts, 91% of bank cards charge fees of about 3% for each transaction made abroad. While these foreign-transaction fees have the potential to wipe out the benefit of using plastic overseas, it's easily preventable by getting a debit card and/or a credit card with no foreign transaction fees.
Capital One (NYSE:COF) essentially started the trend of offering such cards and remains the largest issuer of them to this day, but other banks including Chase (NYSE:JPM), Citi (NYSE:C) and American Express now have a limited number of no foreign-fee credit cards as well.
It's also important that you only sign checks and receipts with totals expressed in the native currency of your travel destination. Merchants in cities and countries with large tourism industries are known to offer to convert purchase totals into American dollars under the pretense of simplifying things for the customer. However, the real reason they do it is to assess unfavorable exchange rates and make a profit. As long as you decline all such offers, you should be safe though.
Finally, make sure to have your passport on you when using a credit card abroad, especially in the EU countries. In late January, the European Payment Council passed a resolution which allows for the restriction of magnetic stripe credit cards, like the ones used in the U.S., due to fraud concerns. While the protection against unauthorized purchases provided by European chip-and-pin credit cards is more advanced, most merchants should be satisfied with cross-checking your credit card against your passport.
Other than that, just have a great time. You're going on a vacation after all! So relax, see the sights and be rest assured your post-trip bill won't be as bad as it could be.
Odysseas Papadimitriou is the CEO of Card Hub, a credit card comparison Web site.