Taco Bell expands its tortilla chip business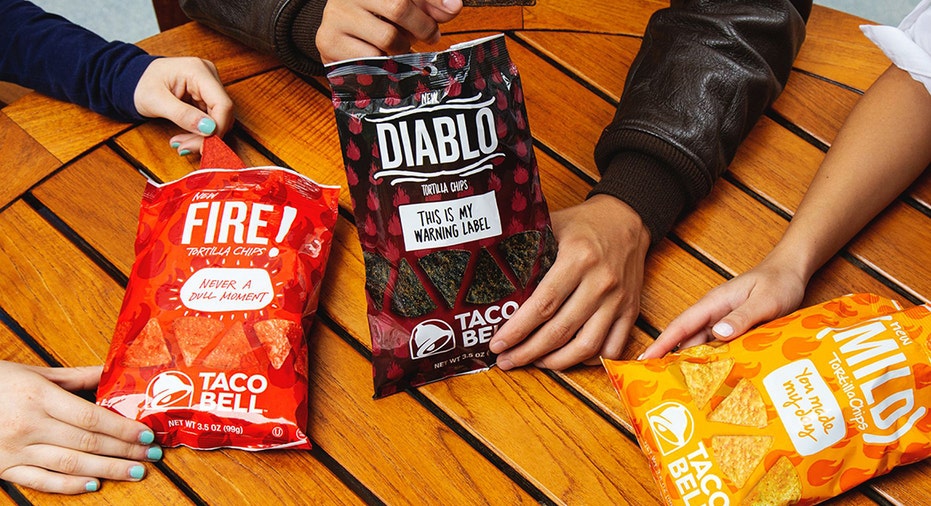 Forget tacos — Taco Bell is now turning itself into a full-fledged tortilla chip business.
The fast-food chain announced Monday that it has teamed up with participating 7-Eleven stores nationwide to debut its new, limited-edition Diablo Tortilla Chips.
The new flavor is designed around its popular hot sauce, Diablo, that is dubbed "its hottest sauce yet."
The new line will be exclusive to some 7-Eleven stores through Oct. 31, but will eventually join its three other flavors that already sell nationwide.
Those flavors, which include classic, mild and fire, debuted in May and are already selling at several big grocery and convenience stores nationwide.
Marisa Thalberg, chief brand officer at Taco Bell, said the company's "iconic sauce packets" were the original inspiration behind the chip launch, which debuted in May.
The company added that the new addition also helps it stand out from fast-food competitors.
Jack Stout, 7-Eleven merchandising senior vice president, said the new addition is a perfect fit for its stores as the chain's customers are adventurous and "looking for new taste sensations and unusual flavor combinations."
But this isn't the first time the brand, which is owned by Yum Brands, has gotten into grocery store aisles.
The Mexican taco chain has been partnering with Kraft Foods since 1996 to offer Taco Bell-branded products.