Tackling Two Monumental Challenges: Engagement and Meetings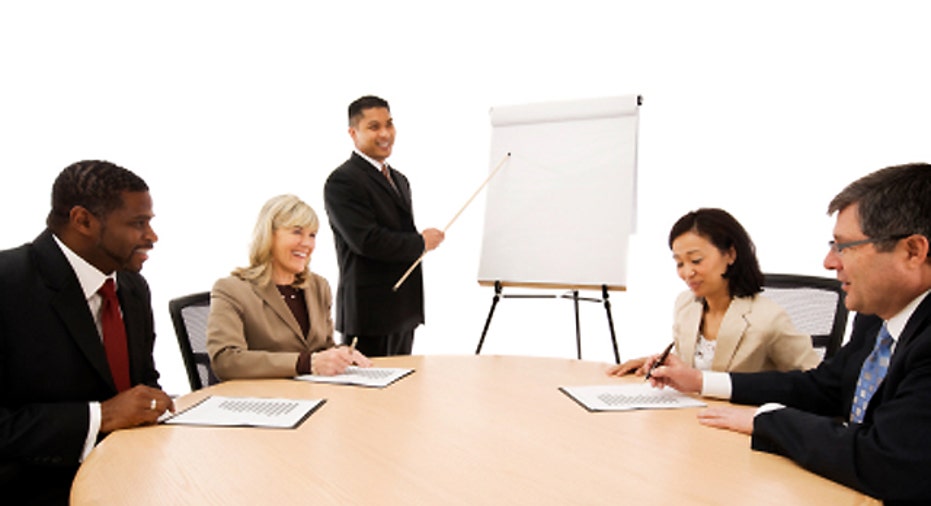 It seems the nation's top human resource executives are having a hard time getting a good night's sleep – and for good reason.
In a new survey of nearly 800 Human Resources executives, 74% said their job stress level has skyrocketed in the past 18 months due to several key concerns including retaining top talent, developing leaders and controlling health care costs.
But above all else, keeping employees engaged and productive was rated the biggest workplace challenge by those surveyed.  That's a repeat performance, as 2010 survey results had engagement in the top spot as well. The survey, titled "What's Keeping HR Leaders Up at Night," is conducted by Human Resources Executive, a leading publication in the HR arena.
Employee engagement is a huge issue at companies—big and small, but the good news is, it doesn't have to be.
Just to give you a little perspective, my firm worked with a global, high tech company on ways to improve employee meetings. A quarterly, town hall process was underway at most of the firm's 300 sites, but research showed lackluster results for generating interest or excitement among employees.
Uncovering root causes, we saw a few rise to the surface. First, meetings were stuck in one-way, transmit mode, which made employees feel like they were attending a lecture. Second, hefty PowerPoint presentations dominated the 60-minute sessions. The text-heavy charts laden with buzzwords and acronyms in 12-point font did more to tune out than tune in.
So we went in with a new approach to employee meetings, designed to create more collaboration and interest—and ultimately, engagement.  And it worked.  After a year's time, site leaders reported noticeable turnarounds in participation, which helped to raise employee knowledge about business goals and performance.
Want the same results at your company? Here are a few tips to get you started:
No. 1: Break the mold. If "that's the way we always do it" is a mantra at your company, then silence it. Whether the challenge is company meetings or customer greetings, accept the fact that you can and should improve. When I worked at GE, Jack Welch championed continuous improvement long before Six Sigma became a hot quality trend. Welch would often tell us that "today's headlines are only good enough to wrap tomorrow's fish."   Basically, success is fleeting.
No. 2: Form a diverse steering committee. This group will help champion the change! Draft talent from the front-line workforce, supervisors and middle managers to take the helm, which is what happened with our client.  From a pool of volunteers, eight employees were selected to an action team, which partnered with senior leaders to improve company meetings. The group had responsibility for identify relevant, timely topics for the agenda, recruiting the right speakers to discuss them, and coaching speakers on their presentation material as well as how to interact with meeting attendees. Team members actively sourced live questions for the actual meeting and helped to create a safe-to-speak-up atmosphere.  Their involvement went a long way to eliminate a practice of writing canned questions on 3x5 cards and planting them in the hands of a senior leader.
No. 3: Mix it up. More often than not at company meetings I see members of the senior leadership team sitting together in the front row of the meeting room. It's a polarizing visual. If meetings occur in a face-to-face format, leaders should mix and mingle with attendees. They should arrive 10 minutes early and make small talk with employees as they are getting seated.  Another powerful technique that I've used with clients is to  station leaders at exit doors and have them shake hands and say "thanks for being part of today's meeting" to employees as they leave the room.  Small talk and sincere appreciation build better relationships—and that goes a long way to engaging employees' attitudes and actions.
No. 4: Measure effectiveness. Meetings suck up overhead budgets. Ensure that they deliver the return on the investment being made. Conduct short "pulse checks" immediately after each meeting and canvas feedback about what went well and what didn't. You can use old school paper ballots or social media to poll quickly. By asking people to give their direct comments, you are engaging them on another level in the meeting process.
No. 5: Listen, learn and act on feedback. Use results of the meeting effectiveness poll to learn what matters to employees, and make adjustments accordingly.  As with external customers, listening to and acting on feedback demonstrates respect. It signals that "we value you." If employees feel that way, they will contribute more during company meetings and all aspects of their job. At our client, results of post-meeting polls were quickly shared through various company media with employees along with a few corrective actions to be made in the next meeting. Messages shared results—good and bad.  Transparency is ultra-important today to get people to believe in you and your company.
Although targeted for company meetings, these tips are readily transferable to other workplace practices—such as introducing a new software system or revising a vacation policy. Invite employees to help design, deliver and manage the initiative. By giving employees some skin in the game, you demonstrate trust, acknowledge their collective know-how and respect their contributions.
And that is the making of what my firm calls a "Spectator-Free Workplace."
Linda Dulye is internationally recognized for helping many companies go spectator free. A former communications leader for GE and Allied Signal, Linda founded Dulye & Co.  in 1998 with a practical, process-driven approach for improving communications and collaboration through an engaged workforce— a formidable competitive advantage, that she calls a Spectator-Free Workplace™.