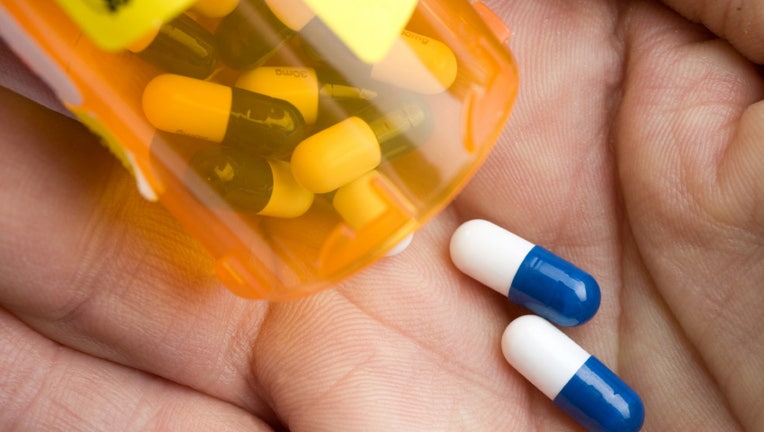 "The Boomer" is a column written for adults nearing retirement age and those already in their "golden years." It will also promote reader interaction by posting e-mail responses and answering reader questions. E-mail your questions or topic ideas to thefoxboomer@gmail.com.
There is a pill for everything. We boomers know that, both for our elderly parents and, increasingly, for ourselves. It is a big issue. Among the elderly, the incorrect taking of medication accounts for 40% of all hospital admissions. More than 23% of all new resident admissions to assisted living and skilled nursing facilities are a direct result of not being able to take medication properly.
To underscore the importance of this growing problem, the Consumer Electronics Show in Las Vegas this year handed out its design and innovation for health and wellness to a product designed for medication management: the TabSafe.
TabSafe doesn't just deliver medicine. It also collects and distributes data among family members and the pharmacy to make sure that the medication is being taken.
Dr. Stephen Axelrod, the creator of TabSafe, has been a physician for more than 30 years. Boomer sat down with him to discuss the product…and the problems underlying its creation.
Boomer: How does the TabSafe device transfer data?
Axelrod: The device itself looks like a Mr. Coffee on a bedside table. It plugs into a standard electrical outlet and into the phone line so it does not require a separate dedicated line. It calls our Web server every night and updates information of everything that happened that day. Vice versa if a pharmacy is filling the device or they need to change the way that device is programmed they call the device and upload the new information. High speed or Internet connection is not needed. This is strictly off of the telephone line. That makes the information acceptable by health care providers like myself or family members so that they can see if the patient is taking their medications correctly without calling them three times a day to remind them and without trying to figure out if they took the meds the way they should have.
This product is not just for seniors but also can be used for those with chronic illnesses like diabetes or high blood pressure. As physicians, we often ask patients to take their blood-sugar readings to make sure they are taking their medications correctly. When there is a problem controlling those diseases, we don't always know that a person has been totally adherent to their plan. Since only 50% of medications are taken as prescribed, it is nice to be able to document medication adherence, and indeed that is what tab safe does. With the vital signs it often can remind people to take their blood sugar and blood pressure.
Boomer: How does the device store and dispense all medication you need to take within the time you need to take it?
Axelrod: It could be filled by a pharmacy, the individual or care givers. The device itself stores medication securely and alerts somebody visually and audibly when it is time to take a medication.
It allows Web-enabled programming of the cartridges, and it also allows reports to be displayed on the Web as well. It drops the medications into a drawer that then pops open. When the person opens the drawer fully and closes it, it then registers that they have taken their medication.
If they are not physically in front of their device or they are not home in 30 minutes, it will actually call them and then make two other follow up phone calls that are predetermined to whose number you want called and when. It is basically to alert people that before it is too late there is still time for them to take that med.
Boomer: How will the device monitor and distribute 'as needed' medication?
Axelrod: "As needed" medications would be when we take two Tylenol as needed for a headache or those meds that are not scheduled on a routine basis but may be used periodically as needed. The problems with "as needed" meds is multiple. They are often the pain medications or sleeping pills or meds that lend themselves to accidental overdose because they are hard to monitor. Some of these drugs need to be taken with precaution, if you are supposed to take pain meds every four hours and you start to take them every hour, the device would send an alert to the web browser and would actually control the number of pills you took with an actual count of how many you are taking. More importantly, the device does a potential inventory on itself. It allows us to know when we take the last pill out of the vial so we can alert both the pharmacy and the family that refills are needed sometimes three or four days in advance.
Boomer: When someone has a hospital admission, new medications are ordered by attending doctors. Is there a way that can be tied into the TabSafe device for that hospital stay and their discharge?
Axelrod: The Annals of Internal Medicine two years ago had a study that showed 60% of patients on admission have an error on their medication list because very rarely does one physician know everything someone is taking, including over-the-counter medications. Because of this, on discharge, things get complicated even more. Twenty percent of Medicare hospital admissions get readmitted within a month with the same diagnosis. This is because nobody is reconciling the medications. They are not getting in to see their primary-care doctor quickly enough, and nobody has the connection as to what happened to them while they were in the hospital. There have been numerous studies that show if you can help people manage their medications, know what they are taking and what side effects to watch out for, you can reduce that readmission rate by almost one third. If you then add technology like TabSafe, it cuts another third out of those people taking the medications incorrectly. We are working on a pilot right now in Texas. When a patient is discharged from the hospital, their doctors will be notifying the pharmacy in advance and hopefully will be able to have a TabSafe device sitting at the bedside prefilled with the correct medications by the time they get home from the hospital.
E-mail your questions to thefoxboomer@gmail.com.