SUV Craze: Small Luxury Brands Go Big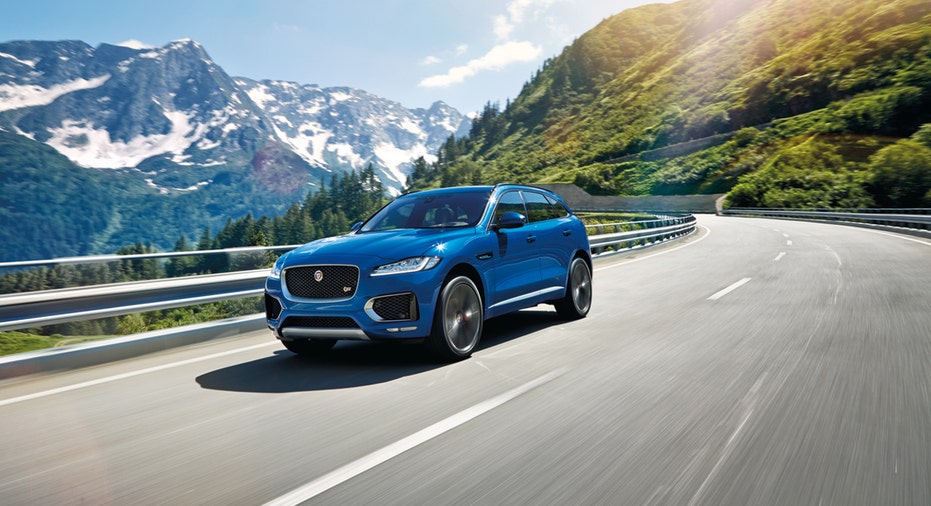 The SUV craze has spread to the luxury market. High-end sport utility vehicles are on pace to outsell luxury cars in the U.S. for the first time ever, thanks in part to female shoppers.
Analysts at Edmunds.com predict that luxury SUVs will take 55% of the premium market this year. By the end of 2017, luxury SUVs will control a 60% share. This shift comes as SUVs continue to climb on the sales charts, pulling demand away from cars.
Edmunds found that 57% of women who purchased a luxury vehicle this year bought an SUV, versus 49% of men. Overall, female buyers account for 40% of luxury sales, an increase from 36% in 2011.
"With shoppers' sensibilities more focused on size and utility than ever before, the luxury SUV is redefining the luxury segment—now and for the foreseeable future," Edmunds said in its Luxury Market Report.
Total industry sales are fighting to top last year's record of nearly 17.5 million vehicles. Through November, sales are up 0.1% compared to 2015. SUVs and trucks have posted a 7% bump so far, while passenger cars continue to slide with an 8.4% drop in sales.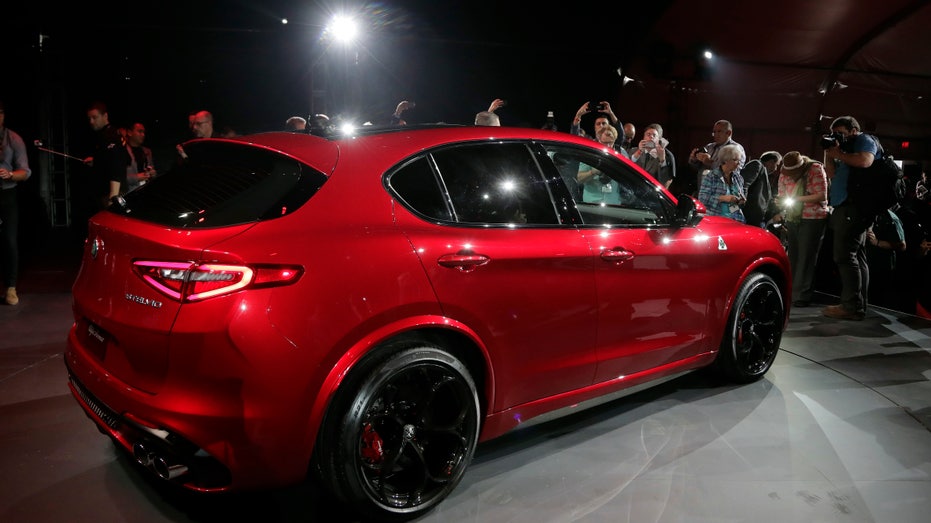 Consumers have jumped into new SUVs and crossovers during a period of low gasoline prices and cheap credit. Most importantly, the product has improved. SUVs don't force owners to make many compromises in handling, ride quality or miles per gallon. Automakers also equip SUVs with the same technology and safety features that buyers can find in a family sedan.
Luxury brands, even those most known for their plush sedans and sports cars, are now reaching new buyers with SUV models.
"They see that the SUV market is not necessarily eating away at cars. It's expanding the entire luxury market," Jessica Caldwell, executive director of industry analysis at Edmunds, told FOXBusiness.com. "Coming out with an SUV is not only key to bringing in more buyers to the brand, but it leads to more conquest opportunities. From the mainstream side, people are looking to make the leap since the price difference is not as much."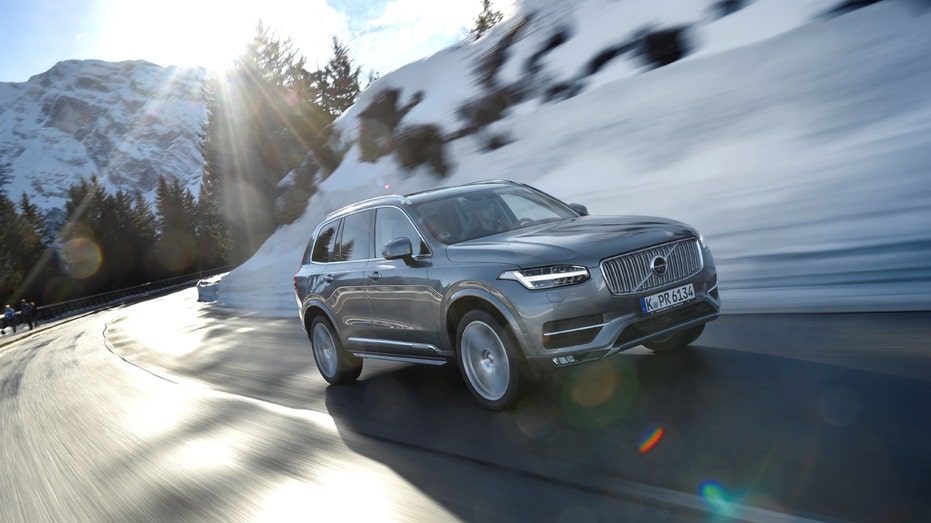 The Jaguar F-Pace, the British luxury brand's first SUV, has quickly become the most popular Jaguar since launching in the spring. Jaguar Land Rover sold 1,525 F-Pace compact crossovers in America last month, nearly half of Jaguar's total November sales.
The F-Pace sports a starting price of $42,985, including destination charges. By comparison, a Toyota (NYSE:TM) RAV4—America's best-selling SUV in November—goes for $35,690 at the highest trim level.
Alfa Romeo unwrapped its first SUV, the Stelvio, at the recent Los Angeles Auto Show, following in the footsteps of the Maserati Levante. Both brands are owned by Fiat Chrysler Automobiles (NYSE:FCAU).
Even Lamborghini has its own SUV in the pipeline. The Urus, which made its first public appearance in 2012, is expected to finally go on sale next year.
Jaguar, Bentley and other recent newcomers to the SUV battle all have something in common: They control just a small piece of the luxury market as a whole. BMW, Mercedes-Benz and Toyota's (NYSE:TM) Lexus account for nearly half of all sales, Edmunds noted. Niche players are using SUVs to gain ground.
| Ticker | Security | Last | Change | Change % |
| --- | --- | --- | --- | --- |
| TTM | TATA MOTORS LTD. | 9.61 | -0.02 | -0.21% |
| TM | TOYOTA MOTOR | 135.77 | -0.18 | -0.13% |
| F | FORD MOTOR COMPANY | 9.29 | +0.18 | +1.98% |
| FCAU | FIAT CHRYSLER AUTOMOBILES N.V. | 13.22 | +0.08 | +0.61% |
While luxury sales are down year-over-year, Jaguar and Volvo have recorded growth of 103% and 19.6%, respectively, with one month to go in 2016. At Volvo, the XC90 utility is the brand's best-seller. Ford's (NYSE:F) Lincoln has increased sales volume by 9.5% on demand for the MKX crossover.
"What makes these new SUVs such a powerful change agent is their propensity to attract shoppers from competitive luxury makes," Edmunds said in its report.
For example, close to 60% of Jaguar F-Pace buyers traded in a vehicle made by a competing luxury brand. All other Jaguar models achieve the same feat about 40% of the time.
Also, loyalty rates are higher among luxury SUV owners, and more drivers who own mainstream SUVs are upgrading to a more expensive set of wheels, based on Edmunds data.