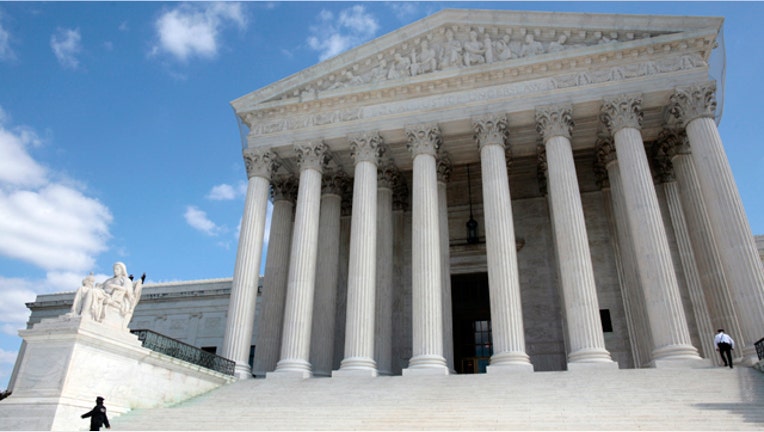 In a major win for broadcasters, the U.S. Supreme Court ruled that Aereo, a controversial online television service, is operating in violation of copyright laws.
The case against Aereo was led by Walt Disney's (NYSE:DIS) ABC, with 21st Century Fox's (NYSE:FOXA) namesake network and other broadcasters joining the opposition. CBS (NYSE:CBS) and NBC parent Comcast (NASDAQ:CMCSA) jumped into the lawsuit after a federal appeals court sided with Aereo.
Broadcasters argued that Aereo illegally captures over-the-air broadcast signals for free and then charges users to watch over the Internet. Networks charge pay-TV companies retransmission fees to use those signals.
Aereo, which is backed by media titan Barry Diller's IAC (NASDAQ:IACI), defended its business model by saying it assigns each subscriber an individual antenna. That setup made its service equivalent to a personal digital video recorder, Aereo argued.
The Supreme Court rejected the idea in a 6-3 decision, saying Aereo operates like a cable provider.
Justice Stephen Breyer, who delivered the high court's opinion, said "these behind-the-scenes technological differences do not distinguish Aereo's system from cable systems, which do perform publicly. Congress would as much have intended to protect a copyright holder from the unlicensed activities of Aereo as from those of cable companies."
Justice Antonin Scalia led the dissent, joined by Justices Clarence Thomas and Samuel Alito.
"It's not a big (financial) loss for us, but I do believe blocking this technology is a big loss for consumers, and beyond that I only salute Chet Kanojia and his band of Aereo'lers for fighting the good fight," Diller, IAC's chairman, said in a statement.
Kanojia, the founder and chief executive of Aereo, said the company "will continue to fight for our consumers," although he did not indicate whether Aereo plans to revamp its business model. Aereo has been available in major markets like New York, Boston and Dallas.
"Free-to-air broadcast television should not be available only to those who can afford to pay for the cable or satellite bundle," Kanojia commented.
The closely-watched Supreme Court case had the potential to send a shockwave through the TV industry.
Fox and CBS warned they could pull their broadcast signals and become cable channels if Aereo prevailed. In recent years, broadcast networks have relied more heavily on retransmission fees to offset weakness in advertising revenue.
TV stocks popped after the decision was handed down on Wednesday morning. Shares of CBS climbed 5% to $61.54, while Disney rose 1.1% to $83.59. 21st Century Fox, which is also the parent company of FOX Business, was trading 1.1% higher at $34.60. Comcast rallied nearly 1% to $53.13.
"21st Century Fox welcomes the U.S. Supreme Court's ruling, a decision that ultimately is a win for consumers that affirms important copyright protections and ensures that real innovation in over-the-top video will continue to support what is already a vibrant and growing television landscape," the company said in a statement.
CBS said the court's decision is "great news for content creators and their audiences." Disney said the ruling upholds "important Copyright principles that help ensure that the high-quality creative content consumers expect and demand is protected and incentivized."
A Comcast spokesperson referred to a statement from Paul Clement, the attorney who represented broadcasters in the case. Clement said the Supreme Court "sent a clear message that it will uphold the letter and spirit of the law just as Congress intended."
In its opinion, the Supreme Court distinguished the Aereo case from other online video services that allow consumers to purchase and stream content over the Internet. Apple's (NASDAQ:AAPL) iTunes and other cloud-based services from Google (NASDAQ:GOOG) and Microsoft (NASDAQ:MSFT) store movies, TV shows and music on remote servers.