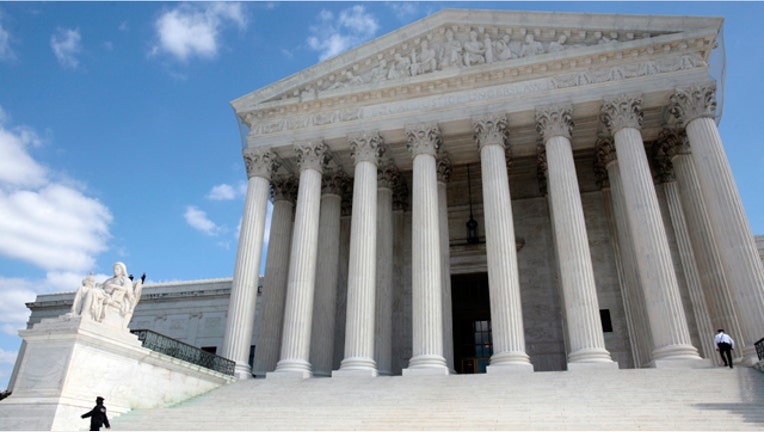 Opponents of President Barack Obama's sweeping health-care legislation may get another crack at overturning it as the U.S. Supreme Court on Monday said a Christian college could pursue a challenge tied to the First Amendment.
A federal appeals court in 2011 had rejected a legal challenge to the law filed by Liberty University. The Lynchburg, Va.-based school objected to two aspects of the legislation: the individual mandate which requires all Americans to purchase health-care insurance or face fines, and a requirement that employers of a certain size obtain insurance for their employers.
The appeals court said at the time it lacked jurisdiction to rule on the school's suit and Liberty University promptly appealed to the Supreme Court.
In June the Supreme Court upheld the legislation in a controversial 5-4 vote, ruling that the mandate is a tax and therefore constitutional.
Liberty University's appeal of the 2011 ruling was rejected by the high court shortly after the law was declared constitutional.
However, the school has sought another hearing of its challenge based on its belief that the earlier court was mistaken in ruling that it lacked jurisdiction in the case. The Supreme Court's decision Monday allows the new challenge to move ahead.