Subway is in trouble, looks to consulting firm for help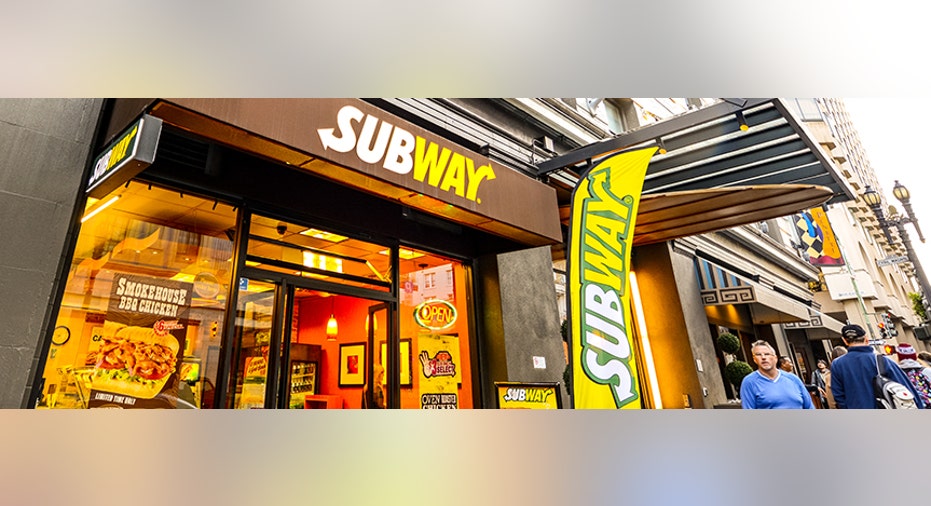 Five dollar footlongs are no longer working for Subway anymore.
The 52-year old sandwich chain, which has been in a sales slump for years, has reportedly hired an outside consulting firm to help it get back on its feet and possibly position itself for a future sale, according to the New York Post.
While the chain, nor Bain, would confirm the reports, the Post cites two Subway insiders confirming the news as a push to professionalize its current operations and prepare itself to look more attractive to buyers down the road after posting declining same-store sales for more than five years in a row.
In a statement to FOX Business, a Subway spokesperson did say, "The shareholders have express their intentions to the employees of the company that they are investing in the future of the company, committed to the company and have no intentions of selling."
Ken Wisnefski, founder and CEO of New Jersey-based digital marketing agency Webimax, says while the chain is looking to keep the news under wraps for now, it's really nothing to be ashamed of.
"The decision to bring in Bain & Company is one that comes from a place of humility, but one that is sure to spark some creativity. For a company that prides themselves on being fresh, they will certainly benefit from a fresh perspective," Wisnefski tells FOX Business.
Brand and crisis expert Dan Hill agrees but adds that there may be no hope left in turning around the brand from past PR nightmares.
"Subway's derailment is attributed to many factors including the face of their brand being convicted of child pornography," Hill, CEO of Hill Impact says, adding that he believes "there may be no way to get its sales back to where they were," but it will be interesting to see what Bain can do.
Yet Deb Gabor, CEO of Sol Marketing, is still holding out hope for the sub maker and says the chain is still relevant in today's health-driven customer world.
"As a brand, the restaurant is very much a 'functional choice' rather than an emotional one," she says. "A coworker described it to me this way: 'When I'm driving across Texas, and I need to eat something that's not offensive, I'll choose Subway over a deep-fried fast food option any day.'"
Gabor says she believes now that the chain has hired a management consulting firm, it will now lead them to leverage "the positive attributes of their business to bond more strongly with customers while leaving behind some of the executional practices that have driven their losses over the past few years."
In April, the fast food chain announced that it expects to close about 500 locations throughout North America this year, while hoping to open as many as 1,000 stores overseas. Last month, its CEO Suzanne Greco, the sister of Subway co-founder Fred DeLuca, resigned. Australian businessman Trevor Haynes was named interim CEO effective June 30.