Students Scramble After IRS Takes Down Financial-Aid Tool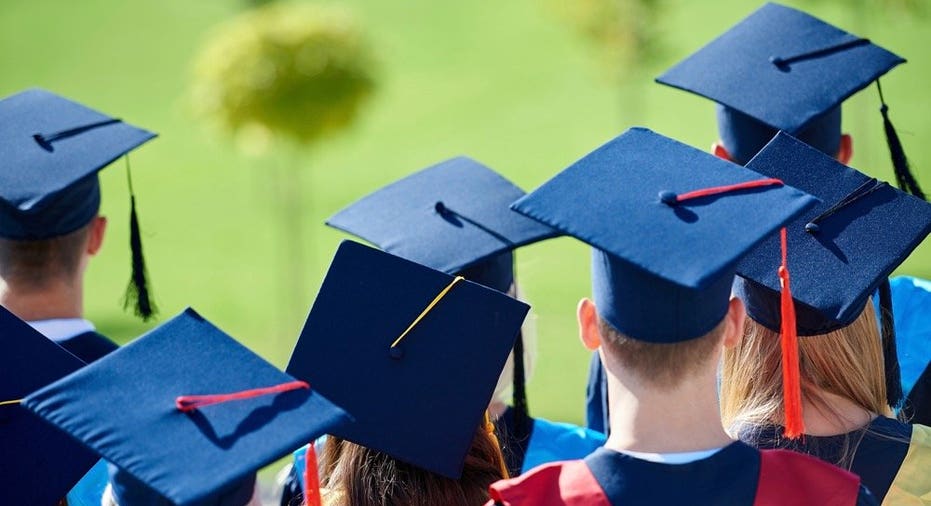 For some high school seniors across the country scrambling to get their application for college financial aid filed by the deadline, the process last week got a little more complicated – as the IRS took offline a much-used data retrieval tool amid security concerns. And some experts say the outage could affect this year's college enrollment numbers.
Many education groups say the online tool was a key part of the financial aid application process, as it automatically transferred a student's tax history information to their Free Application for Federal Student Aid (FAFSA) application.
"It is certainly going to be harder for people to get the aid that they need," Kim Cook, executive director of the National College Access Network, tells FOX Business. "Students will have more hoops to go through now. And, we know that any time you put up barriers for students, fewer students are able to comply or know what to do and sometimes that is their walk away point -- or perhaps they won't complete their application and then they certainly won't attend college."
Initially there was no formal announcement that the tool would be taken offline.
Last week, after complaints from students and educators – some on social media -- the IRS and the U.S. Department of Education Office of Federal Student Aid (FSA) released a joint statement saying the IRS Data Retrieval Tool will be "unavailable for several weeks" as a "precautionary step following concerns that information from the tool could potentially be misused by identity thieves."
The statement said the issue "does not limit families' ability to apply for aid," as they can still apply manually.
However, Justin Draeger, president and CEO of the National Association of Student Financial Aid Administrators, says doing the application manually may lead to several delays and potential roadblocks for students.
"All the processes that we've built around the application and verification process have been built around this data retrieval tool, which has been around for 7 years now. So, not having the tool available means that potentially students and schools are going to have to go through a lot more steps to complete the application process. This could potentially lead to backlogs," Draeger tells FOX Business.
"Additionally, schools found out from students who were running into roadblocks. There were no official announcements for days after the site had gone down either. And, we still don't have a lot of clarity on when things are going to get fixed," he says.
Draeger says students planning to attend open access institutions like community college will be affected the most because "they are the ones who struggle with completing the application form in the first place."
Clayton Harding, director of college counseling for Armory College Prep, who works with lower-income high school students to help them get into college, says the tool abruptly being taken offline so close to application deadlines is especially bad news for last-minute filers. "Luckily, we dodged this bullet for now because we do our applications early. But this could be very bad if they ask our students for additional information. This is also certainly bad for the ones who have waited until now to do their application. If you did, you are now in trouble," says Harding.
David Bailey, a high school guidance counselor at Ridgewood High School in New Jersey, says he hopes there will be some accommodations made available to help families who are in the middle of, or who have not yet filled out their FASFA forms.
"Extending deadlines, allowing families to send in hard copies of their tax returns, and offering tutorials on how to fill out the FASFA forms manually without the data retrieval tool would be helpful. In my experience working with students applying to college, the IRS data retrieval tool definitely makes applying for financial aid less daunting for families and expedites the process," Bailey tells FOX Business.
Cook warns that the tool being taken offline does not just affect high school seniors, but anyone who is currently in college, or has a pending student loan.
"This is high-season for renewal applications as well. So, it will also be more difficult for current college students. We also [are] learning that the outage will also affect students who are applying for or recertifying to be on an income-based repayment program plan for their student loans. So, it's pretty wide-ranging," she adds.
The IRS and the Department of Education declined to comment further on the outage to FOX Business.