Student-Run Business Rents Puppies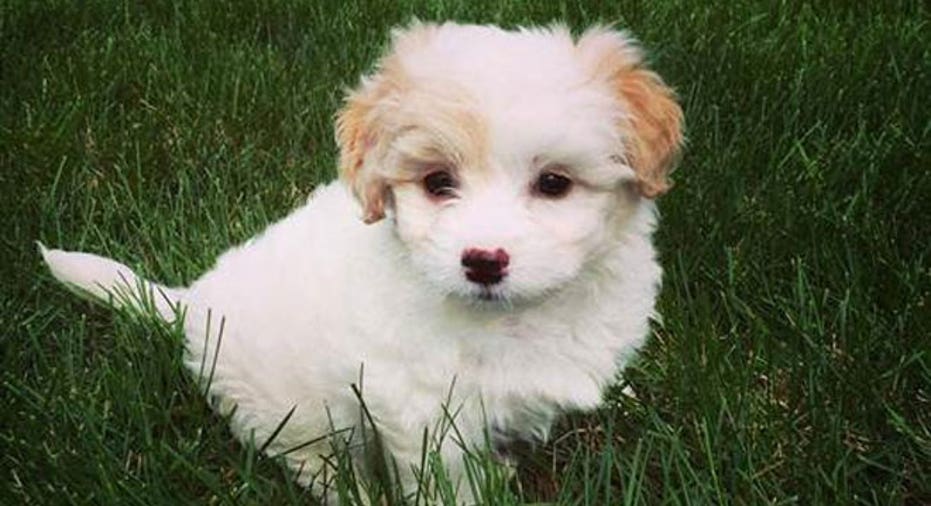 A Provo, Utah-based service that rents puppies by the hour is "top dog" when it comes to student-run businesses.
Brigham Young University graduate Jenna Miller founded Puppies For Rent in August 2012, the summer before her senior year at BYU. Miller hoped to find a way to bring the joy of interacting with puppies to college students whose apartment regulations generally make dog ownership impossible.
Puppies For Rent, which has been wildly popular since its inception, has since expanded to a second location in Logan, Utah, home to Utah State University, and opened a third branch in Salt Lake City in May to cater to the University of Utah community.
Business has doubled within the past five months and puppy rental appointments usually need to be booked at least three days in advance, according to current manager Lane Lawrence, a Utah Valley University student who took over after Miller graduated from BYU. In total, the service now has 12 student employees on payroll, and typically houses around six puppies per branch at a time.
Offering the customer's puppy of choice at $15 for one hour, $25 for two hours and another $10 for every hour after that, the ultimate intention of Puppies For Rent is to find loving, permanent homes for each of its pups. So far, the company reports a 100% success rate. Lawrence said 90 to 95% of adoptions are by previous renters, while the rest are by families who did not go through the rental process.
Puppies For Rent pays his bills, but Lawrence said the most rewarding part of running the business is seeing customers' faces light up with excitement when he delivers a puppy.
"The even better thing is when I get an email from someone saying they fell in love with a puppy and they'll do anything to adopt it," Lawrence said. "That means getting the puppy a home where it will be taken care of and loved for the rest of its life."
The puppies used in the program often come from unexpected litters that need adoptive homes or from dog owners who decide they can no longer keep their puppies.
"Often times people call us or email us having just purchased a puppy and they find out that they're allergic or aren't able to house a puppy, so they want to get their dog into our program because they know it will get into a good home," Lawrence said.
BYU student Megan Brunelle adopted puppy Duncan through Puppies For Rent. Though she was not in the market for a dog, she said she was smitten by Duncan and continued to rent him as often as she could until she was able to take him home permanently.
"I highly recommend that everyone who loves dogs at least rent once," Brunelle said. "It will brighten your day and bring joy to a puppy. What more could anyone ask for?"
Miller's business plan was inspired by programs at Yale University that have allowed students to check out a "therapy dog" to help them cope with the stress of a challenging course load. Similar "puppy therapy" programs have existed at Sam Houston State University, Emory, Kent State and Macalester College, the Associated Press reported.
"It is well documented that visits from therapy dogs have resulted in increased happiness, calmness and overall emotional well-being," Blair Kauffman, the Yale law librarian, wrote in an e-mail to students, as reported by the New York Times.
Puppies For Rent frequently visits local retirement homes to allow residents to enjoy the benefits of spending time with the young dogs as well.
The service has encountered some backlash, specifically from Carl Arky, Communication Direction from the Humane Society, who told WMAR he is "philosophically opposed" to "renting puppies out at a time when they need consistency and stability in their lives."
Criticism has been minimal, according to Lawrence, and generally only occurs when someone does not understand the adoption aspect of the program.
"People are often concerned that the puppies aren't getting treated well during their rentals," Lawrence said. "But after going on two years of being in business, we haven't had a single incident of a puppy that has been harmed, and that's something we are proud of."
Though Puppies For Rent has no plans to expand the service to include kittens, bunnies were added to the rental roster this past Easter, all of which found adoptive homes at the end of the holiday weekend.