Struggling With Your Student Loan Servicer? Help May Be on the Way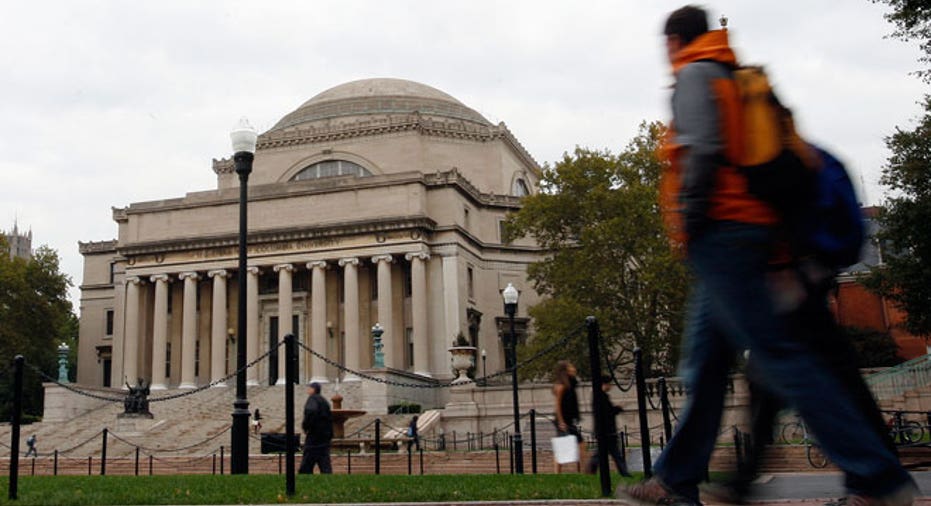 Lost paperwork, bad advice, surprise late fees, misapplied payments, and massive confusion are widespread in the student loan servicing industry, the Consumer Financial Protection Bureau said Tuesday in a new report. Borrowers face huge roadblocks that contribute to a massive loan default problem, the agency found after reviewing 30,000 public comments during the past several months.
Together with the Departments of Education and Treasury, the CFPB issued a framework Tuesday for student loan serving reform.
The report cited "a wide range of sloppy, patchwork practices that can create obstacles to repayment, raise costs, cause distress, and contribute to driving struggling borrowers to default."
Concerns about loan defaults and servicer errors aren't limited to recent college graduates. Family members, even some elderly, are often caught up in the paperwork nightmares, the agency said. Some complaints came from older Americans who co-signed student loans and now find their Social Security checks are at risk of garnishment because of servicer missteps.
Among the reforms urged by the agencies is to make it easier for borrowers to obtain and keep relief from high payments through income-based repayment plans. The chaos students can face was detailed in a recent Credit.com story about a student whose monthly payment jumped from $200 to $1,400 over a paperwork issue.
"With one out of four student loan borrowers struggling to repay their loans or already in default, cleaning up the servicing market is critical," said CFPB Director Richard Cordray. "Today's report underscores the need for market-wide student loan servicing reforms to halt harmful practices and boost assistance for distressed borrowers."
The size of the student loan market has exploded during the past decade, rising from less than $600 billion in 2006 to more than $1.2 trillion today. The complexity of the market has exploded, too. More than 10 million borrowers have seen their servicer change in the past 10 years, leading to a series of headaches.
"When servicers change, payments may be lost, consumers may incur surprise late fees, and processing problems and missing account records can knock borrowers off track on repaying their loans," the CFPB said.
The CFPB also found that many borrowers who were entitled to apply for reduced monthly payments were instead defaulting on their loans, suggesting the former students may be getting bad advice.
"According to a recent study, 70% of the federal Direct Loan borrowers in default met the income requirements for lower monthly payment under an income-driven repayment plan. This raises serious concerns that millions of borrowers may not be receiving important information about repayment options or may encounter breakdowns when attempting to enroll," the CFPB said. "Borrowers report servicers steering them into forbearance or other short-term options that, while appropriate for some borrowers, may increase costs and may not be in the consumer's best interest."
That finding is consistent with the results of a report issued Monday that reviewed the default rate of a sample of loans issued to Iowa community college students. The report found a link between default rates and servicers — the rate at one servicer was 73.1% — suggesting treatment of borrowers is related to the odds they will or won't pay off the loan.
The regulators' framework called for more consistency among loan servicer customer service, along with greater transparency. The framework is part suggestion, part warning shot by the agencies.
Among the report's other findings:
Poor customer service and bad information causing borrowers distress: Borrowers report problems accessing basic account information, receiving conflicting information about repayment programs and loan features and receiving inaccurate billing statements. When errors occur, borrowers report problems getting them resolved and a lack of recourse. Bad information can lead to missed payments, lost benefits, and other breakdowns that can damage borrowers' credit and make student debt more expensive. (You can see how your student loans are impacting your credit scores for free on Credit.com.)
Roadblocks to refinance keeping borrowers tied to high-rate loans: Borrowers seeking to refinance student loans often depend on their current servicer to provide accurate and timely information about how to pay off their student loans. Public comments from borrowers and from student loan refinancing companies describe payoff problems, including inaccurate payoff statements, surprise bills demanding extra payments and customer service confusion that increases costs for borrowers, lenders and servicers.
Co-signer policies causing auto-defaults and borrower distress: Private student loan borrowers continue to report serious financial distress when a company unexpectedly puts their loan in default status. These borrowers report paying on time each month, only to discover that their loan has been placed into default and sent to a debt collector following the death or bankruptcy of a co-signer, causing damage to their credit.
Payment processing practices increasing fees and penalizing borrowers: Borrowers expect servicers to process monthly payments and apply them to the loans in their account correctly, in a timely manner and without needlessly increasing costs. Borrowers report being surprised that some servicers allocate payments in ways that maximize costs and fees. For borrowers trying to get ahead by paying more than they owe, these practices can increase interest charges and make it take longer to pay back a student loan.
Servicing practices hindering service members and veterans with disabilities seeking to access important benefits: Service members report poor servicing practices that make it harder for them to access the benefits they've earned through military service, such as difficulties obtaining interest rate reductions and problems enrolling in a beneficial repayment program. The Bureau has also heard from service-disabled veterans who ended up with damaged credit after their loan discharge was incorrectly reported to the credit reporting agencies.
More from Credit.com:Private Student Loans: What to Watch Out forCapital One Journey for Students: Extra Rewards for Paying on TimeThe Best Student Credit Cards in America
This article originally appeared on Credit.com.
Bob Sullivan is author of the New York Times best-sellers Gotcha Capitalism and Stop Getting Ripped Off. His stories have appeared in The New York Times, the Wall Street Journal, and hundreds of other publications. He has appeared as a consumer advocate and technology expert numerous times on NBC's TODAY show, NBC Nightly News, CNBC, NPR's Marketplace, Terry Gross' Fresh Air, and various other radio and TV outlets. He helped start MSNBC.com and wrote there for nearly 20 years, most of it penning the consumer advocacy column The Red Tape Chronicles. See more at www.bobsullivan.net. Follow Bob Sullivan on Facebook or Twitter. More by Bob Sullivan