Strawberries are Now the Most Contaminated Produce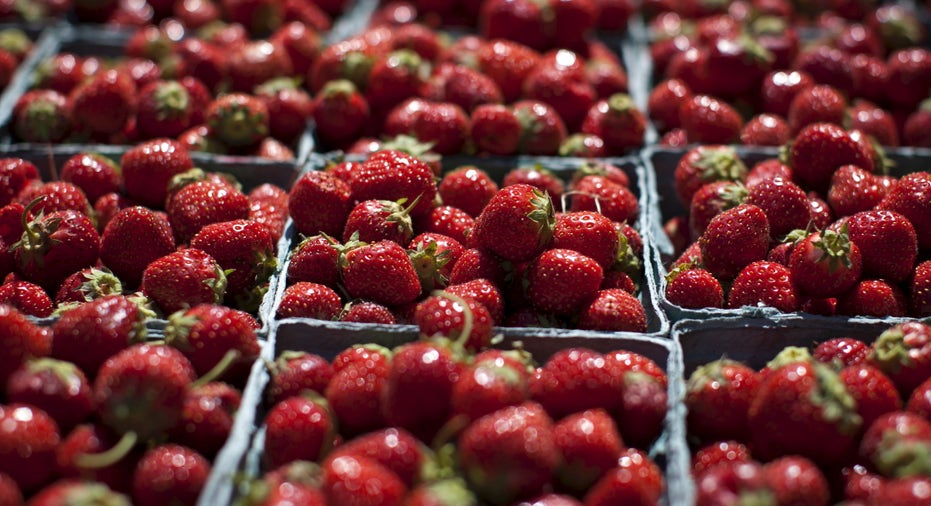 Story has been updated to include statements from the California Strawberry Commission (CSC) and The Alliance for Food and Farming (AFF)
Just in time for summer, too.
Strawberries have officially replaced apples as the most pesticide-ridden produce.
According to the 2016 Environmental Working Group's (EWG) Shopper's Guide, nearly all "conventional" strawberry samples—about 98%—tested by federal officials had detectable pesticide residues. In addition to that, 40% of all strawberries had residues of 10 or more pesticides detected.
"It is startling to see how heavily strawberries are contaminated with residues of hazardous pesticides, but even more shocking is that these residues don't violate the weak U.S. laws and regulations on pesticides in food," said Sonya Lunder, EWG senior analyst.
Some of the chemicals detected on strawberries are linked to cancer, reproductive and developmental damage, hormone disruption and neurological problems, according to the nonprofit environmental research organization. Strawberries were once a seasonal crop, but with the heavy use of pesticides, yields grew stretching the fruit's growing season.
California is the nation's leading producer of strawberries. In 2014, more than 2.3 billion pounds of strawberries were harvested. According to the California Department of Food and Agriculture, strawberries are the fifth most valuable fruit crop produced in California with an estimated value of approximately $2.6 billion.
EWG reports that each acre in California is treated with an astonishing 300 pounds of pesticides. More than 60 pounds are conventional chemicals that "may leave post-harvest residues" but most are fumigants—poisonous gases that can drift into nearby schools and neighborhoods.
"The EPA's levels of residues allowed on produce are too lax to protect Americans' health. They should be updated to reflect new research that shows even very small doses of toxic chemicals can be harmful, particularly for young children," adds Lunder.
Over the last year, strawberries have climbed the "Dirty Dozen" charts, going from No. 4 in 2015 to the top spot in 2016, replacing apples, who have held the position for five years in a row.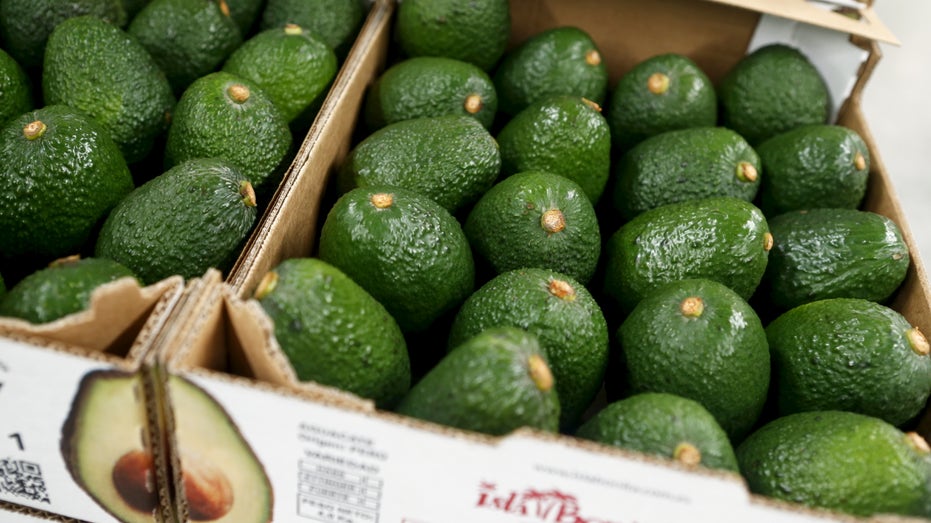 The Alliance for Food and Farming, an agribusiness group representing the bulk of conventional farmers in California, says they're not surprised strawberries made the top of the list this year.
"We even predicted it since media coverage of the Dirty Dozen list has fallen dramatically in the last five years and reached an all-time low last year," says Marilyn Dolan, AFF executive director.
The California Strawberry Commission (CSC) also said in a statement that "it should be noted that the authors of this list actually named conventionally grown strawberries as a 'best food' in a report published in October 2014.
EWG created the Dirty Dozen list to inform and guide consumers on the top 12 fruits and vegetables with the highest pesticide loads.
On the other hand, avocados remain at the top of EWG's "Clean Fifteen," with less than 1% of samples showing any detectable pesticides.
"Fruits and vegetables are important for your health," says Lunder. "But for those on the Dirty Dozen, we recommend buying the organic versions if you want to avoid pesticides on your food."
EWG has been releasing The Shopper's Guide to Pesticides in Produce every year since 2004. Their analysis is based on results of more than 35,200 samples tested by the U.S. Department of Agriculture and the Food and Drug Administration.
EWG's 2016 Dirty Dozen List
1.Strawberries 2.Apples 3.Nectarines 4.Peaches 5.Celery 6.Grapes 7.Cherries 8.Spinach 9.Tomatoes 10.Bell peppers 11.Cherry tomatoes 12.Cucumbers
The Clean Fifteen
1.Avocados 2.Corn 3.Pineapples 4.Cabbage 5.Sweet Peas 6.Onions 7.Asparagus 8.Mangoes 9.Papayas 10.Kiwis 11.Eggplant 12.Honeydew 13.Grapefruit 14.Cantaloupe 15.Cauliflower