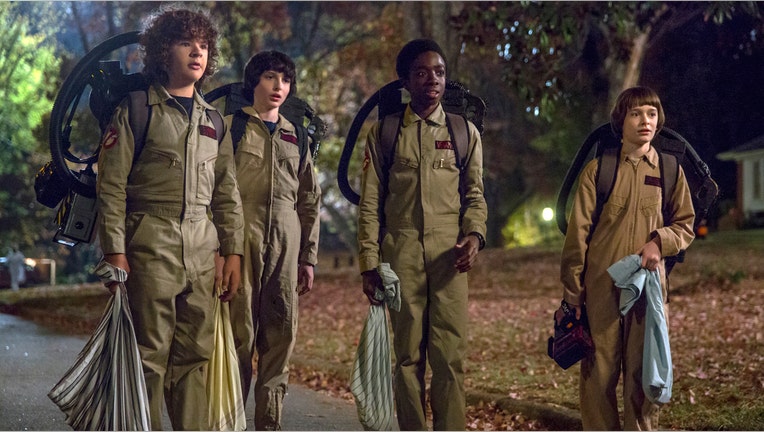 With the second season of Netflix's breakout series "Stranger Things" streaming around the world and trending on social media this week, a fan-favorite character's obsession with Eggo waffles has the Kellogg brand back in the spotlight.
Kellogg took steps to capitalize on Eggo's frequent appearances on the Netflix series. The company released Stranger Things-themed recipes matched to all nine episodes of this season, sent an "Eggo Waffle Truck" to the show's premiere event in Los Angeles and created a Google Chrome add-on that blocks show spoilers.
Mentions of Eggo waffles on Twitter and Instagram have increased 143% since Oct. 20, one week before "Stranger Things" second season's premiere date, a Kellogg spokesperson told FOX Business. Mentions have increased 986% in October compared to September. Kellogg declined to provide sales data for the product since the show's debut.
A main "Stranger Things" character on the hit show frequently chows down on Eggo waffles during the series. However, Trinh Le, marketing director for Kellogg's Eggo brand, told AdAge earlier this month that the company did not know its product would be featured on the show, and did not receive any direct compensation.
"Netflix doesn't offer any paid placements," Le said.
At present, Eggo waffles are the U.S.'s top brand in the frozen baked goods category, with $476.8 million in sales in 2016, according to Euromonitor International data cited by AdAge.