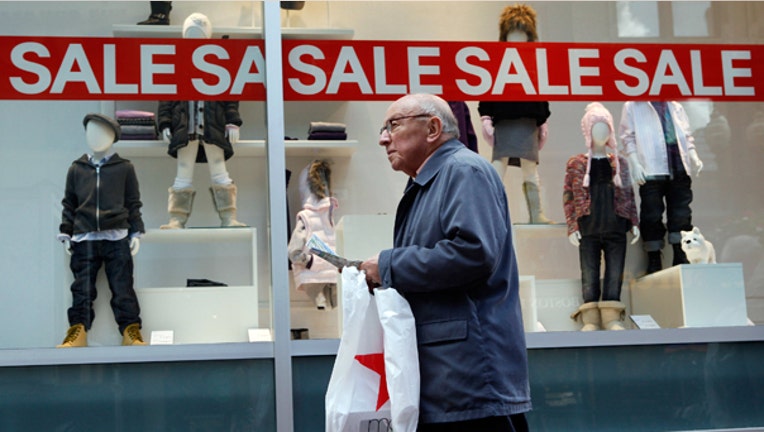 Despite deep discounts by retailers hoping to rope in last-minute shoppers, sales were down from a year ago in the week leading up to Christmas.
For the week ending Dec. 22 in-store retail sales fell by 3.1% from the same week last year, according to Chicago-based research firm ShopperTrak. Retail brick-and-mortar shopper traffic was down 21.2% compared to the same period a year ago.
Stormy weather across much of the Midwest was a factor in the falloff.
"Bad weather throughout the country kept some shoppers away from stores," said Bill Martin, ShopperTrak founder. "This past week was their final opportunity to complete their holiday shopping before Christmas – and though many did finish making their purchases, retailers did not see as many shoppers as last year."
ShopperTrak said markdowns and promotional efforts by retailers weren't enough to attract more shoppers. So-called "Super Saturday" on Dec. 21 saw a decrease in retail sales by 0.7% versus 2012. In-store shopper traffic decreased 18.1% from the same day last year.
But ShopperTrak is predicting that after-holiday sales will motivate shoppers, driving up retail sales and store traffic, especially Thursday Dec. 26 and Saturday Dec. 28.
"Many people who have the day after Christmas off of work will be out shopping for end-of-season deals," said Martin. "Retailers should track their stores' conversion rates closely to turn more after-Christmas browsers into buyers."
For the entire Christmas season sales are expected to rise just 2.4%, a figure described as modest by ShopperTrak. Holiday sales grew 3% in 2012, 3.4% in 2011 and 4% in 2010, according to ShopperTrak's research.
Retailers such as Gap (NYSE: GPS) and Neiman Marcus Group cut prices by as much as 75%, and huge department stores like Macy's (NYSE: M) and Kohl's (NYSE: KSS) opened their stores 24-hours in an effort to boost sales.