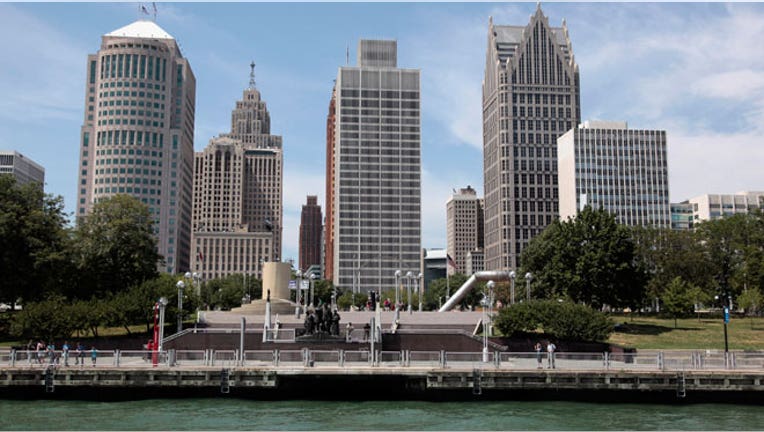 Secretary of Commerce Penny Pritzker will join the "Rise of the Rest" road tour Thursday as it stops in Cincinnati, Ohio. The tour, intended to bring attention to emerging startup hubs, will wrap up in Nashville, Tennessee on Friday, having held events earlier in the week in Detroit, Michigan and Pittsburgh, Penn.
"Rise of the Rest" is the brainchild of Revolution CEO and Chairman Steve Case, the former CEO of AOL. Case and Pritzker both serve as members of the Obama Administration's Presidential Ambassadors for Global Entrepreneurship (PAGE) initiative.
"Entrepreneurship has always been a key driver of our economic growth and success. The goal of the Presidential Ambassadors for Global Entrepreneurship is to highlight America's thriving entrepreneurial spirit, celebrate our startup culture, and inspire the next generation of entrepreneurs," said Pritzker.
The "Rise of the Rest" tour will include visits to local startups, accelerators and incubators, fireside chats with Case and other entrepreneurs, and pitch competitions for startups.
"[S]tartups are the largest net producer of new jobs in our economy. When startups succeed, our economy succeeds, our workers benefit, and our families are better off," said Pritzker.
In an email, Case told FOXBusiness.com that the four cities were selected for efforts to create a culture of innovation. Other cities considered included Denver, Minneapolis, Raleigh and Las Vegas, but Case said the four cities that made the cut were worthier of media and investor attention.
"Sixty years ago Detroit was much like Silicon Valley today; when the car was the hot new technology of the day, Detroit was the innovation capital of the nation.  The city then lost its entrepreneurial mojo and experienced a steep decline. But it is fighting its way back by leveraging manufacturing expertise and high concentration of engineers," said Case, explaining the interest in Detroit.
As for the other cities, Case called out specific areas of innovation, such as robotics in Pittsburgh, consumer products in Cincinnati and health care in Nashville.
"We've long talked about our belief in this idea that great entrepreneurs and great companies can be found anywhere – not just in Silicon Valley or New York," said Case.
And while Case said these emerging startup cities shouldn't try to replicate the environment in San Francisco, there are some key ingredients that are necessary for a thriving startup ecosystem.
"[T]here are a few common characteristics – including backing and support of local civic and private sector leaders, a strong pipeline of talent, access to capital, support and mentorship from veteran entrepreneurs, and - most of all - great entrepreneurs pursuing big breakthrough ideas," said Case.