Startups Aim to Bring Education Industry Into 21st Century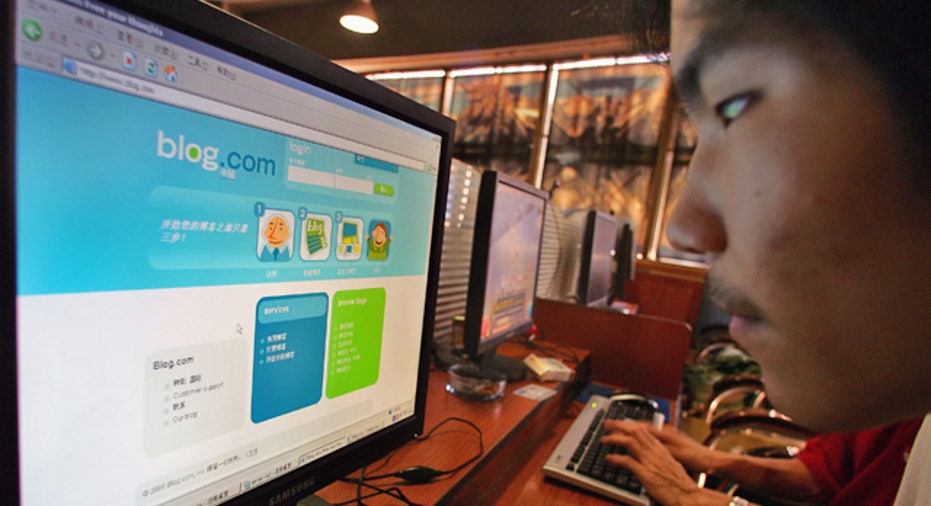 When it comes to adopting technology, the education sector has been slow to the game.
For many educational institutions, financials have limited them in bringing technology into classrooms, but some argue the formality and rigidity of these places have created an uphill battle to integrate new technology.
A handful of education technology startups are looking to change this, and rather than migrating to Silicon Valley like so many of their counterparts, they have opted to call New York City home.
2tor, Inc. Founder John Katzman said the worlds of K-12 education and higher education have been through a back-to-basics movement over the past 25 years and have been relying on tried-and-true methods rather than adapting the rapidly-evolving orbit of technology operating around them.
"They are sending schools back to 1955, rather than bringing them forward to use technology to be transformative," Katzman said.
Armed with $65 million in venture capital funding, Katzman launched his company in 2008 to convert education systems and show them that technology can save them money.
2tor has created a mobile learning management system, and partnered with Georgetown University, University of North Carolina and University of Southern California to offer virtual master's programs to thousands of students.
Katzman's idea is simple: investing in technology, content and people to make his master's programs the best in the field—not just the best on the web.
"The crisis in funding education has really brought home the idea that not only do we need to dramatically improve and lower costs, but also that technology can be tremendously effective."
Jeremy Johnson, 2tor's chief marketing officer, said each program is expensive to launch, and requires a deep partnership with the school. The company has grown to 320 employees in three years, and has served close to 3,000 students with its virtual post-grad programs.
Katzman said he expects to raise another $100-$200 million in funding over the next few years, and launch two new programs in 2012.
Paul Gollash, founder of Voxy, a language learning program that is based on real-life daily activities, said the education technology scene is starting to heat up as its potential to reach a wider audience becomes more palpable.
"This is an area that has historically really not had a lot of top-tier technology deployed and has been underserved by a lot of technology," he said.
Voxy was launched in September 2010, and has since raised $4.2 million in three rounds of venture capital funding. The iPhone app works by giving users a news feed of articles that are compressed into shorter items of about 100 words. Users can then add links that translate phrases for them. Users can catch up on current events and learn words and vocabulary phrases and save them to review later.
The app draws from users' locations to pull up a list of words and phrases that will match whatever they are doing.  Gollash said the app has more than 750,000 users, with 50% being active in the past month. Each spends an average of  10 minutes a day with the app.
"We are also catching the rising tide of smartphone adaptation," he said. "Ninety percent of users are in emerging markets like Brazil and Argentina."
The startup now has 19 employees and plans to roll out a tablet app later this year.
Gollash said he chose to launch the company in New York City because of Mayor Michael Bloomberg's support of education technology.
Unigo Founder Jordan Goldman created his company in 2008 in an effort to help high school students learn about and choose the right college or university to fir their needs..
At 25, Goldman said he felt poised to fill a need in the education technology space that wasn't being met.
"Young entrepreneurs, we have gone through the education system and have a good idea of what can be done better," he said. "Today it takes less capital [to start a business]. When public and private sectors haven't been particularly nimble, you will see a lot of young companies run by young kids that can be potentially game changing."
At 18, Goldman created a student's guide to college that was picked up by Penguin Books. From there, he started Unigo, and has partnered with USA Today, McGraw Hill and U.S. News and World Report to provide college rankings, guides and even curriculum that is now being taught in millions of classrooms across the country.
Unigo is now the largest college review site on the web, with more than 250,000 reviews and more than 1 million unique visitors per month. All content is based on student ratings and reviews.
Goldman attributed many of Unigo's partnerships to its location in New York City. Being headquartered in downtown Manhattan allows him to rub elbows with other startups and well-established education technology companies that Goldman hopes to one day mirror.
"We're in the Flatiron District, and there's about 200 startups all around us. There are great assets from the media, publishing and banking worlds. You see some of the top VP's in the company sitting down and eating a hamburger here."
The startup has 15 full-time workers and raised $1.5 million in capital from McGraw Hill, according to Goldman.