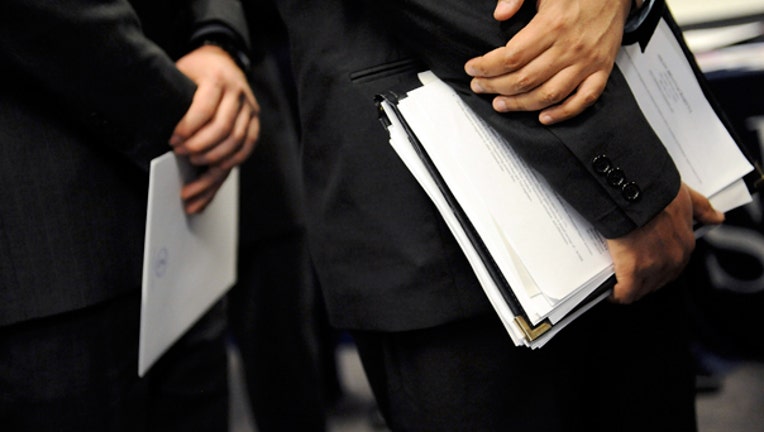 Finding new employees isn't always easy. Whether there's a shortage of qualified applicants or there are too many applications to keep up with, the hiring process can be difficult and frustrating. But when you're running a startup, the stakes are even higher. New employees will help shape your business in ways they may not be able to at a bigger company.
So how do you find the right employees for your business? If you're having trouble, it may be time to rethink your hiring process and how you view employees in general. You may be asking the wrong interview questions or failing to look for the qualities that really matter to startup success. And simple changes could make all the difference.
John Schwarz, CEO and founder of workforce analytics company Visier, offered these five tips for making smart startup hiring decisions.
Ask better questions. Don't just ask candidates about their job histories or their strengths and weaknesses; ask questions that will help you gauge what kind of employees they'll really be. [50 Job Interview Questions You Should Be Prepared to Answer]
"Hiring is not an exact science. But asking the right questions and being able to size up a person are two factors that lead to good hiring decisions," Schwarz said. He suggested asking questions like, "Who are you going to be 10 years from today?", "Why do you work?" and "What makes you get up in the morning and do what you do?"
Schwarz noted that he often looks to hire the candidates who tell him they want to be the CEO of the company. "I want people who have the ambition to be better than I am," he said.
Think about your team. The hiring process may focus on the individual candidates and what they can bring to the table, but you need to think about how they'll work with your existing staff, too.
"Although I am always looking for smart, ambitious, HiPo (high potential) hires that may one day take my job, it isn't just about [them]," Schwarz said. "Rather, it's about the combination of players who comprise the team."
It's important, Schwarz noted, that you understand your team and their personalities, experience and capabilities. Look for a new hire who can contribute to the team above all else.
Consider company culture. Especially in a startup environment, company culture is everything. It's important to build a team that creates the kind of atmosphere you want in your business.
"When the team is small and still building up," Schwarz said, "misfit employees will have a huge impact on company morale and vision."
Schwarz suggested looking for employees who are really smart and have personal integrity, customer focus, serious ambition, innovative thinking and big ideas. These people will generally be a good social fit, Schwarz noted, and will create a strong foundation for the kind of company culture you want.
Look for passion. When considering job candidates, hire the ones who are most passionate about your product or service. Think about it as if this new hire would be staying with your company forever, Schwarz said.
"[Passionate people] will commit their body and soul into your company, and that is essential to a startup's success," Schwarz said.
And when it comes to experience, you're better off choosing an employee who is excited about the position and your business than someone with a ton of experience. Schwarz said that in a startup environment, it's better to invest in and educate people to get them to where they need to be.
"This is preferable to hiring a trained mercenary who will come in with bad habits and an attitude," Schwarz said.
Don't judge a book by its cover. It's easy to write off candidates based on their appearance, but it's more important that you consider how well they can do the job and if they're a good fit in other ways.
"I have had the experience of hiring kids from school who were disheveled, unpresentable [and] inarticulate, [but who] had a very strong visceral commitment to what they were doing and passion for what they wanted to be," Schwarz said.
That's why, when you're making hiring decisions, it's important to think outside the box. You never know — candidates who fall outside the lines of your requirements may still be the perfect fit for your business, Schwarz noted.
Originally published on Business News Daily