Startup Offers Hassle-Free Wardrobe Shopping to Men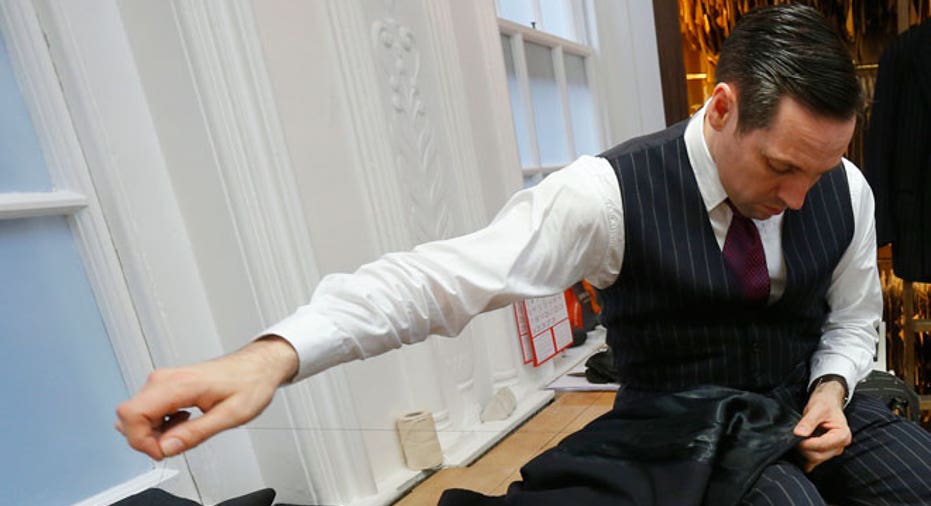 Small Business of the day: Trumaker, @Trumaker
Who: Mark Lovas
What: Brings local Outfitters in nine different U.S. cities to take your measurements and style from the ease of your home or office.
When: 2012
Where: San Francisco, CA
How: After Mark Lovas developed the Guide Shops for Bonobos, he evaluated the menswear landscape and was inspired to build a better product than what was currently available online or in retail.
"Starting with fit, I began to research custom clothing for men, I discovered that the market was highly commoditized - the same basic fabrics and choices were available from everyone, creating an overly complicated, expensive, and marginalized experience. They weren't making it easier; they were making it harder. And the product was just more of the same," says Lovas.
Trumaker designs its own product line and, says Lovas, all the customer has to do is pick the designs, and Trumaker does the rest.
"We also aim to combine online and offline for real innovation that not only gives guys the personal assurance of having a local outfitter come to them, but also the ease of reordering online without concern for fit," says Lovas.
Biggest challenge: "Getting through the early days, building the structure of an operating company that can scale. It's still the challenge," says Lovas.
One moment in time: "We plan to own a greater share of a customer's closet over time, using our measurement and sizing data to build a smart assortment of ready-to-wear items to complement our built-to-fit offerings," says Lovas.
Best business advice:  "Start, regardless of if you see exactly how it will happen. Continue to work in anticipation of figuring it out - and you will. It's too easy to over analyze and talk yourself out of doing something," says Lovas.