Social-Media Gold for Olympic Advertisers -- But So What?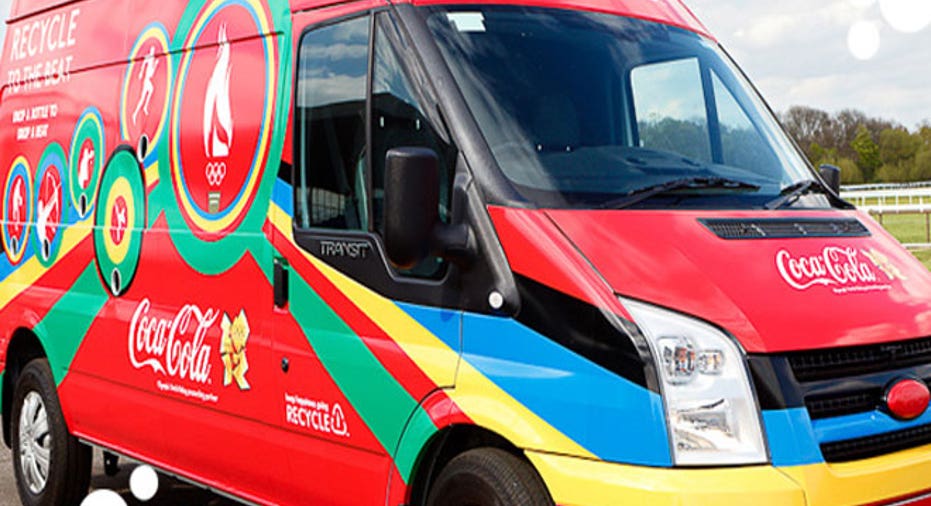 With the London Olympics now in the books, it's time for the multinational companies that splurged on pricey ad campaigns to assess whether it was worth it to have their logos plastered all over the games.
After all, global brands like Coca-Cola (NYSE:KO), Procter & Gamble (NYSE:PG) and General Electric (NYSE:GE) didn't shell out tens of millions of dollars purely out of their love for the Games.
It's too early to tell how sales were impacted by the association with the Olympics. However, a new study by WPP's (NASDAQ:WPPGY) Wunderman shows that while most Olympic sponsors enjoyed a surge in social-media engagement, their brand favorability on Facebook (NASDAQ:FB), Twitter and other social media have only "marginally increased" thus far.
"I thought we'd see a lot more positivity around the brands because they were the custodians of the content," said Jonathan Lyon, head of strategic insights at Wunderman U.K. "They didn't benefit as much as we thought they would in the short-term."
For the eleven worldwide Olympic partners, the report found that brand favorability inched up just 0.6% during the period of the games.
"Being an Olympics sponsor is not an obvious decision for companies," said Tim Calkins, a marketing professor at Northwestern University's Kellogg School of Management.
To be sure, it is early to assess the impact of the sponsorships and some brands did enjoy a significant jump in favorability.
For example, Visa's (NYSE:V) favorability soared by 4.2%, thanks in part to the card giant's association with Olympic superstar Usain Bolt, who won a trio of gold medals in London.
Muted Boost to Brand Favorability
Besides Visa, the Wunderman study looked at the social media metrics of 10 other worldwide Olympic partners: Acer, French IT company Atos, Coca-Cola, Dow Chemical (NYSE:DOW), GE, McDonald's (NYSE:MCD), P&G, Panasonic (NYSE:PC), Swiss watch maker Omega and Samsung.
To measure brand favorability, Wunderman examines countless social media comments, posts, tweets, blog posts and forums tied to specific brands.
Lyon said he expects a clearer picture of the impact of the London Games for brand favorability to emerge in the next six to 12 months.
Then again, most of the global sponsors listed above already have impressive name recognition.
"You often don't see a huge move in brand perceptions, but that's not a big surprise because they're already strong brands to begin with," said Calkins. "I think most of the Olympic sponsors will see an improvement in some of their brand metrics, but not a dramatic change."
Engagement Jumps
On the other hand, Wunderman said social engagement "increased significantly" for Olympic sponsors as the brands successfully drove interaction with users on the likes of Facebook and Twitter.
This is crucial because social media can dramatically increase the number of eyeballs that brands can reach.
"By driving engagement you reach an incremental audience because of the network effect of Facebook," said Lyon. "Audience builds audience via the engagement of the content that the brand puts out there."
However, it's not always clear what the benefits of the social-media engagement are.
"Having a million fans on Facebook is a good thing, although it's very hard to say precisely what that's worth," said Calkins.
Lyon said the clear winner on the engagement front during the Olympics was Coca-Cola, which boosted its fan base by two million, or 4.54%, from July 27 to August 12, nearly doubling its 2.3% growth in the four weeks before the London Games, the report said. At the same time, Coca-Cola's social engagement surged by an impressive 200%.
(Atlanta-based Coca-Cola, which is the largest beverage company in the world, is a client of Wunderman, though not of the division that published the Olympics report.)
Taking into account all measures of brand and audience engagement across fan growth, engagement and brand favorability, Wunderman said the top three Olympics brands were Coca-Cola, P&G and Visa.
Not for Everyone
Still, it's not yet and may never be clear how the limelight in London will ultimately impact the bottom lines of the multinational companies that invested in the games. That bottom-line impact is ultimately what should concern the boards of directors signing off on the pricey ad campaigns.
"One of the challenges of the Olympics is it's very hard to see a significant short-term bump in sales," said Calkins. "It does make advertisers somewhat hesitant when it comes to investing huge amounts of money."
That lack of clarity on return on investment underscores the notion that the Olympics is not for all advertisers.
"For some brands the Olympics makes perfect sense because it's a wonderful venue to build a brand and engagement with customers," said Calkins, noting that most ads that ran during the London games focused on building positive brand perceptions, not necessarily selling specific products. "For other brands, the Olympics really doesn't make sense."