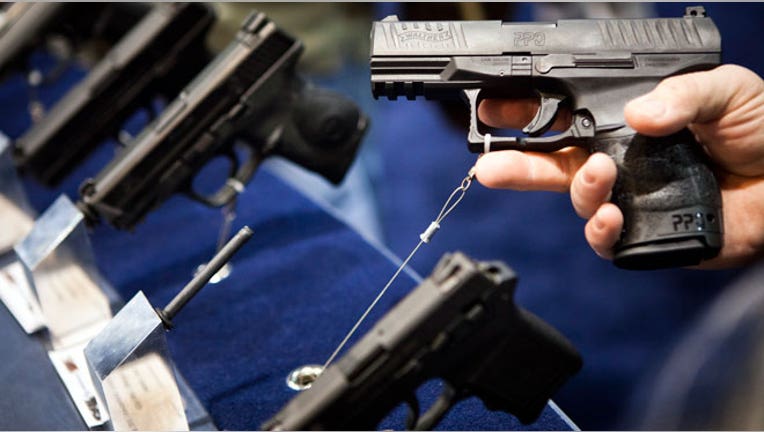 A report from KeyBanc Capital Markets cautioned that the firearms industry may be running out of steam, sending shares of Sturm, Ruger & Co. (NYSE:RGR) and Smith & Wesson (NASDAQ:SWHC) tumbling.
Smith & Wesson, which was downgraded to underweight from hold, traded 8% lower to $11.22 Thursday. Ruger was down 3.4% at $53.15.
KeyBanc also lowered its price target for Springfield, Mass.-based Smith & Wesson to $10 as a result of recent outperformance. The stock was up 45.4% so far this year, easily outpacing the broader market.
The industry has recently experienced a surge in firearm demand, particularly after some lawmakers called for stricter gun regulations in the wake of last December's school shooting in Newtown, Connecticut.
In a research note to clients, KeyBanc analyst Scott Hamann reiterated a cautious industry thesis that near-term demand has peaked and the recent sales surge will limit growth over the next several quarters.
"Overall, we believe the firearm industry has witnessed demand well in excess of normalized annual growth trends on heightened political rhetoric around gun legislation that extended beyond the 2012 election season, as originally anticipated," Hamann wrote.
The analyst also said he projects retail demand—measured using adjusted data from the National Instant Criminal Background Check System—to decelerate into the last quarter of 2013 and the first quarter next year. "Political noise" has diminished and the industry is returning to normal demand and inventory levels, he explained.
Smith & Wesson reported in June a fourth-quarter profit that more than doubled on sales that soared 37.6% to a record $178.7 million.
Ruger, which reported second-quarter earnings late last month, saw its profit leap 78% as sales increased 50% to $179.5 million.