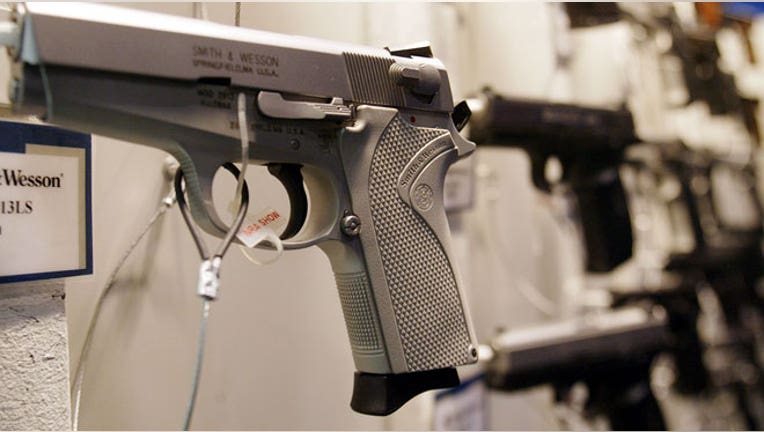 Smith & Wesson (NASDAQ:SWHC) continued to see strong demand for its firearms, reporting on Thursday a first-quarter profit that surged 49% to beat Wall Street expectations.
The Springfield, Mass.-based company also raised its outlook for full-year sales, but shares dropped 3.3% to $11.10 after hours as concerns over easing demand lingered.
Firearm makers like Smith & Wesson and Sturm Ruger (NYSE:RGR) have recently benefited from significant demand. Sales accelerated leading up to the 2012 presidential election and in the wake of December's school shooting in Connecticut, as some lawmakers in Washington called for further gun regulations.
Now analysts are cautioning that sales will likely return to normalized levels. Last month, Keybanc analyst Scott Hamann said the industry may be running of out steam, lowering his price target for Smith & Wesson to $10.
In the latest period, the gun maker logged a profit of $26.5 million, up from $18.9 million in the year-ago period. On a per-share basis, earnings checked in at 40 cents versus 28 cents.
Sales rose 26% to $171 million. Gross margin widened to 42.6% from 37.7% last year.
Analysts were expected earnings of 36 cents a share on revenue of $165 million.
"Ongoing increases in our manufacturing capacity, combined with strong consumer demand for firearms, resulted in increased market share and higher sales of our most popular M&P products," CEO James Debney said in a statement.
For the full year, Smith & Wesson now forecasts sales of $610 million to $620 million. Its outlook for per-share earnings is $1.30 to $1.35.
Second-quarter earnings are expected to be fall between 20 cents and 22 cents a share. Sales are projected at $135 million to $140 million, which would reflect a potential decline from the $137 million recorded in last year's second quarter.
Smith & Wesson noted that it ended its distribution agreement with Walther, a German manufacturer, at the end of fiscal 2013. Sales in the current quarter will therefore not include Walther, which accounted for $9.7 million in the same period last year.