Smartphone Penetration Explodes in 2011, iPhone Takes Top Spot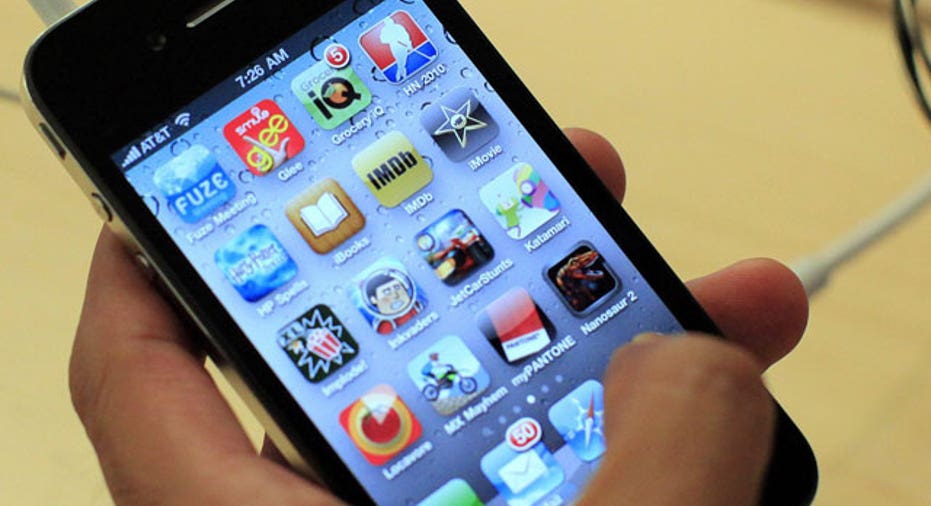 Smartphone penetration over the past two years has exploded, jumping from just 18% in the third quarter of 2009 to 44% during the three-month period ending in October 2011, according to market research firm Nielsen.
The firm on Thursday released its Mobile Media Report for the third quarter of this year, and it is more clear than ever that smartphones are taking over in the United States. Smartphone penetration has grown dramatically across all age ranges over the past two years, and young adults remain the most likely to own a smartphone; 53% of U.S. cell phone users aged 18 to 24 and 64% aged 25 to 34 now own smartphones according to Nielsen.
The most popular phone in the country during the third quarter 2009 was a feature phone — the Motorola RAZR — while Apple's iPhone 4 wore the crown last quarter, further emphasizing the ongoing shift in the wireless market toward smart devices.
See more tech stories on the FOX Business Technology homepage.
Apple narrowly increased its lead as the top smartphone maker by operating system vendor share in the three-month period ended in October. Apple's iPhone represented 28.6% of the market during that period compared to 28.3% between July and September. Android again showed the biggest market share gains of any smartphone platform, growing its market share to 44.2% from 42.8% in the third quarter. RIM's platform dropped from a 17.8% share in the third quarter to an even 17% between August and October, and Microsoft's combined share dipped to 5.3% from 6.1%. Nielsen noted that in 2009, RIM's BlackBerry line was the most popular smartphone range in the U.S.
Android led all other platforms in every age group between August and October 2011. Google's mobile OS was most popular among smartphone owners aged 18 to 24 and 25 to 34, with 47% of each group choosing Android over the competition. "Android OS and Apple iOS smartphones are popular across all age groups," Nielsen analysts wrote in the report. "Although penetration of Android OS and Apple iOS smartphones tend to be slightly higher among those 18–24 and 25–34, older audiences are beginning to own devices previously dominated by younger groups."
This content was originally published on BGR.com
More news from BGR: - Acer narrows focus as chairman sees ultrabooks slowing Apple's growth - Eager Android fans line up for Verizon's Galaxy Nexus - Google could take on Siri with 'Majel' for Android